INDIANAPOLIS – A $2.85 million National Institute of Arthritis and Musculoskeletal and Skin Diseases-funded study at IUPUI will advance understanding of how bone cells sense and respond to mechanical force, one of the cues the skeleton relies on to regulate its strength.
Additionally, the study will inform the design of novel strategies to offset the negative effects of a commonly used drug, gabapentin. Chronic use of this drug, which is prescribed for conditions such as epilepsy and peripheral neuropathy, is associated with increased risk of breaking a bone and slowing down of the healing of broken bones.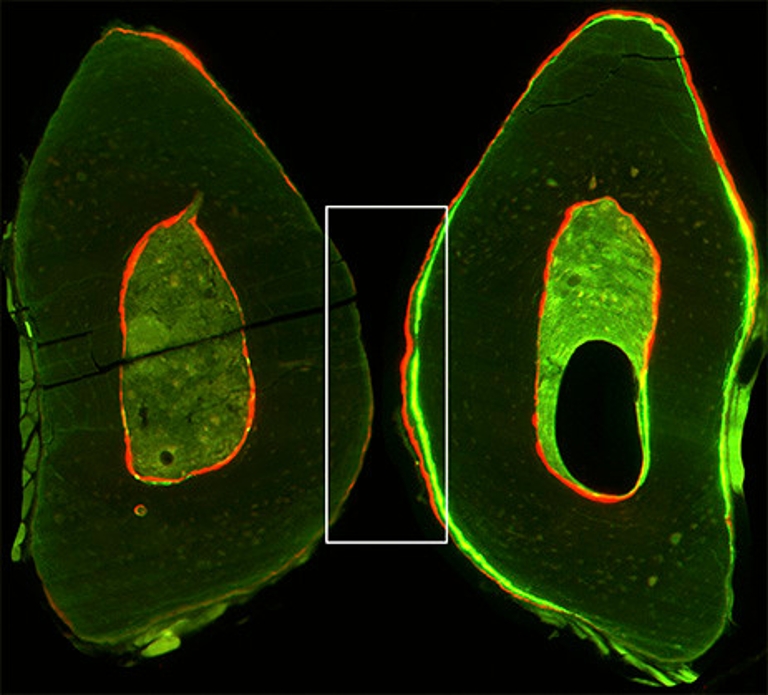 The grant awarded to William Thompson, an assistant professor of physical therapy, is the first R01 grant received by a faculty member in the School of Health and Human Sciences at IUPUI since the school was restructured from the School of Physical Education and Tourism Management and the School of Health and Rehabilitation Sciences in fall 2018. R01 grants are the largest grants issued by the National Institutes of Health to individual investigators.
The skeleton is highly sensitive to mechanical force, where disuse or disease leads to bone loss, fractures and major morbidities, Thompson said.
Osteocytes are cells located deep within bones and represent the most abundant and mechanosensitive cells of the skeleton. These cells are optimally positioned to sense and respond to force and to direct the activity of other bone cells. But how force is directly transmitted from the bone tissue to the membrane of the embedded osteocyte cells is unknown, Thompson said.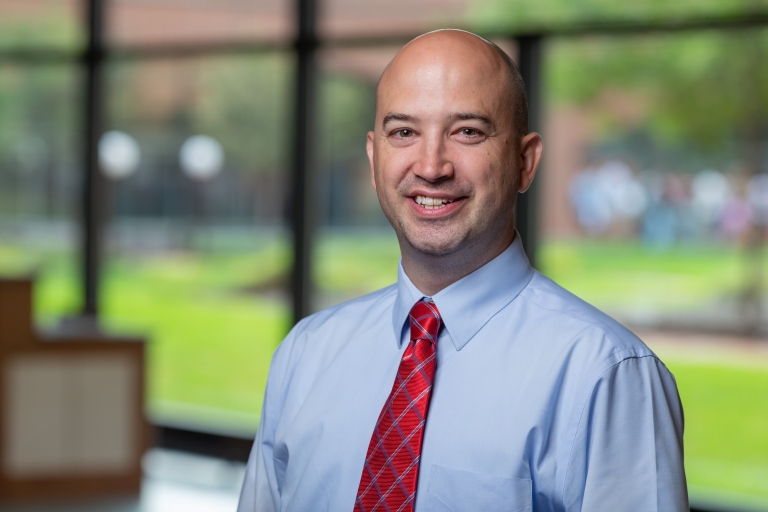 "In previous studies, we found that the mineralized or hard tissue of bone connects to channels located on the cells within bone. These connections enable the bone cells to sense when there is force pushing on the bone, similar to a pull-chain style light switch. When you tug on the pull chain the switch opens and electricity flows to the filaments to "activate" the light," he said. "In the newly funded work, we will determine the mechanisms by which these newly discovered connections influence bone formation in response to mechanical force, revealing methods to target these structures to enhance bone strength and prevent fractures."
That cell surface sub-unit is the receptor for the drug gabapentin.
"This work will not only investigate the foundational mechanisms through which osteocytes sense force, but will also inform the design of strategies to offset the negative effects of gabapentin on bone that reduce bone strength," Thompson said.