INDIANAPOLIS – The IUPUI Jewish Faculty and Staff Council, in collaboration with community partners Exodus Refugee Immigration and Immigrant Welcome Center, is hosting a series of events to commemorate Holocaust Remembrance Week immediately following International Holocaust Remembrance Day. These events honor the stories of refugees, asylees and immigrants from the Holocaust to today.
"After the Holocaust and World War II, human rights practice and international law were put into place to protect migrants," said Adam Strom, director of Re-Imagining Migration at UCLA and IUPUI Holocaust Remembrance Week scholar-in-residence. "These protections are being tested today with the largest number of displaced persons since the end of the Second World War. It is time we take seriously the role of migration in the Holocaust in order to better understand our choices, challenges and responsibilities today."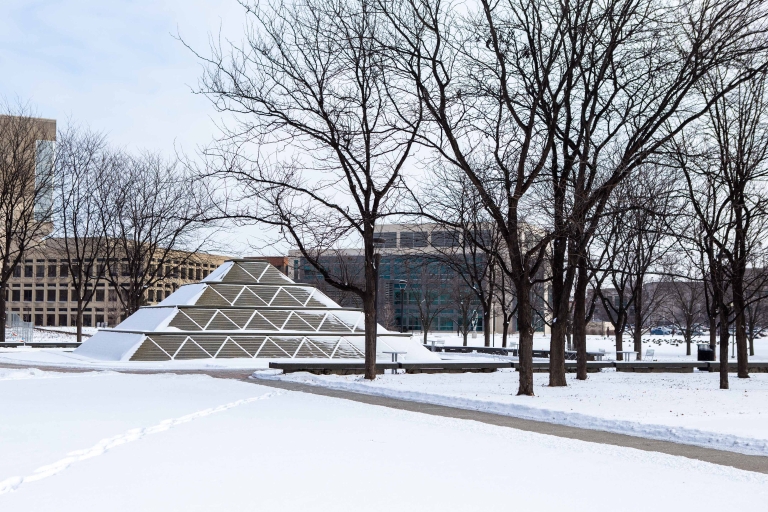 A Holocaust Remembrance Ceremony will take place at noon Monday, Jan. 28, in Hine Hall Auditorium, 875 W. North St. Holocaust survivor and refugee Esther Davidson Fishman will share her story of survival and immigration to the United States. The program will also include remarks from Karen Dace, IUPUI vice chancellor for diversity, equity and inclusion, and a memorial candle-lighting by community leaders and IUPUI students, faculty and staff.
At noon on Jan. 29, Strom will lead a discussion titled "The Past Is Still Present: Migration, Immigration and the Holocaust." He will discuss the history and consequences of the rise of the Nazis and the Holocaust and describe the role of migration in the Holocaust in order to better understand the challenges and responsibilities we are faced with today. The talk will be held in the IUPUI Global Crossroads Classroom: Room 2132 in the Education/Social Work Building, 902 W. New York St.
Holocaust Remembrance Week events will conclude with a panel discussion in Hine Hall Auditorium at 7 p.m. Jan. 29, titled "Refugees of the Holocaust, Refugees of Today: Opportunities and Challenges of New Lives in America." The panel will be facilitated by Tamra Wright, director of diversity, equity and inclusion at the IUPUI School of Public and Environmental Affairs, and Jeremy Price, professor in the IUPUI School of Education and chair of the Jewish Faculty and Staff Council. The panelists – Strom; Debora Haber, executive artistic director of DEEP Arts and daughter of Holocaust survivors and refugees; and Winnie Betili Bulaya, founder of Refugee Welcome Baskets – will discuss personal experiences as well as historical and contemporary issues relating our responses to refugees in the past to our responses in the present.