Since last summer, our leadership team has listened to leaders in over 80 conversations on all IU campuses, in many schools and departments, and with many marketing and communications professionals including our own team.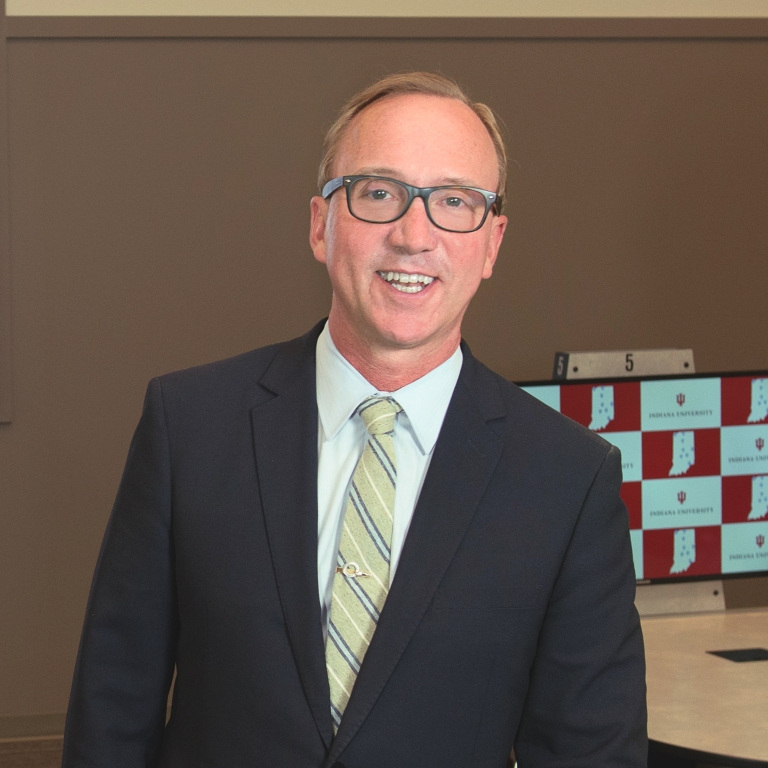 Collectively, those insights have prompted substantive changes regarding how our marketing and communications team is organized and how we deeply engage in renewed partnerships to support the needs of campuses, schools and programs. Let me share a few examples of what we heard and some areas that we are working on right now.
IU constituents – alumni, students, employees, donors, parents and others – consistently tell us that IU is communicating too much, and that those communications are too uncoordinated and too often without a clear purpose.
The sheer volume of communication makes it harder for our constituents to receive, recall or act upon important communication. Our messages need to become better targeted to the constituent, supporting their respective journeys – whether from prospective student to enrolled student, from unengaged alumnus to proud IU parent, or just keeping in touch. We are working to enrich IU's data and analytics resources to help IU's communications and marketing professionals better target meaningful messages.
We also heard clearly that IU has more than one journey experience, and not all pass by the iconic Sample Gates on the Bloomington campus. Accordingly, we are working to better support each of the core brands (IU, IU Bloomington, IUPUI, IU Online and each regional campus) that build upon the strength of the IU master brand. Each brand has meaning and touches distinct communities and constituent journeys, which our messaging needs to better reflect.
We have a great opportunity to better align the collective messaging on our websites, advertising and news coverage – or, said differently, across owned, paid and earned media. This semester, we will roll out a Digital Marketing Academy to provide professional development for marketing and communications professionals across the university. We will also improve the resources available for website design and use of the IU template, and we will work to better amplify the good messages of IU through all channels.
These important efforts have been expertly guided by the IU Marketing Roundtable, a small group of marketing and communications leaders from across the university. An early outcome was this team's development and refinement of the IU Marketing Maturity Model, which is helping us aim toward higher-value activities.
Chief Marketing Officer and Digital Strategist Karen Ferguson Fuson, Chief Communications Officer Rebecca Carl and I are delighted to be working with so many talented marketers and communicators across the university and within our team. We are seeing a real and renewed passion to collectively take our outcomes to the next level. We are working to harness and strengthen that passion.
I encourage you to engage and join with us in that journey and tell the wonderful story of Indiana University.
Brad Wheeler is IU vice president for communications and marketing.