Indiana University Human Resources has introduced the first phase of the IU Staff Competencies, with five core competencies that will help position staff employees to succeed in their roles at IU.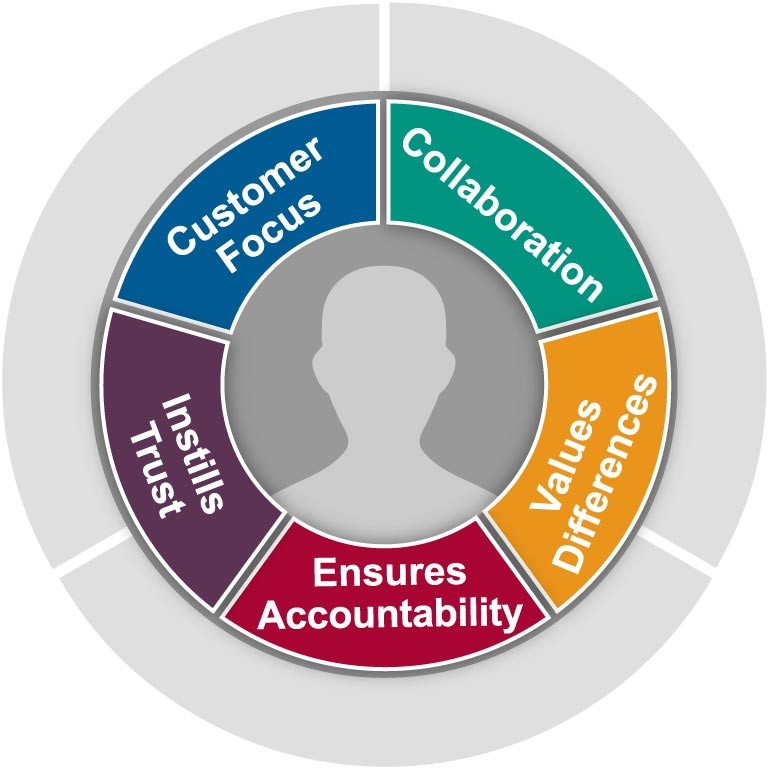 As an HR2020 strategic initiative, the newly created core competencies are a set of observable skills and behaviors that help describe how staff employees at IU work. If you work in any staff role anywhere at IU, the core competencies clarify what is important for you to demonstrate on a daily basis.
"We see these competencies as a foundational element with many applications that will enhance employee experiences," said Deb Dunbar, university director of talent and organization development. "The competencies will help our staff employees better understand how to be successful and offer new opportunities for conversations about growth and development."
What are these competencies?
The five core competencies are:
Ensures accountability: Holding self and others responsible and accountable to meet commitments.
Collaboration: Building partnerships and working collaboratively with others to meet shared objectives.
Instills trust: Gaining confidence and trust of others through honesty, integrity and authenticity.
Values differences: Recognizing the value that different perspectives and cultures bring to an organization.
Customer focus: Building strong internal and external customer relationships and delivering customer-centric solutions.
Think of the five core competencies as the base level of a pyramid, meaning they apply to all IU staff employees at all levels.
Additional career-level competencies will roll out in alignment with the Job Framework Redesign Project. These career-level competencies will add additional layers to the pyramid and provide more specific expectations for staff roles.
How did we get here?
Indiana University acquired the Korn Ferry Library of Competencies, a nationally recognized competency library of workplace behaviors. A universitywide HR steering team then crafted core and level competencies, drawing upon IU's mission, vision and values and its principles of ethical conduct.
The core competencies set the standard for how staff employees support IU's mission, vision and values, and actualize the principles of ethical conduct, Dunbar said.
What does this mean for me?
Dunbar said the competencies will be used in many ways.
"Right now, we want IU staff to familiarize themselves with these behaviors that will anchor many staff employee-focused initiatives," she said. "The first application will be in talent acquisition, where core competency-based interview guides will allow hiring managers to not only ask questions about the technical skills required in a role but also ask questions that explore how people do what they do."
Within the year, staff employees will see the competencies link to staff development, performance management and the second MyVoice@IU engagement survey in September 2019.
"This is an exciting time for staff at IU to take the initiative to learn, grow and guide their career, and for all the IU campuses to recruit and retain the best talent," Dunbar said.