Indiana University is offering a new option for staff employees who want to give back to their community: a paid leave day to participate in an IU-sponsored volunteer event.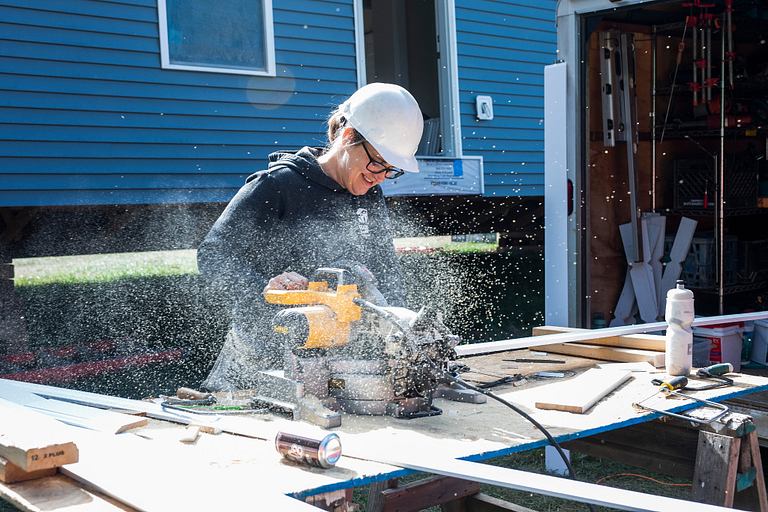 The new policy, which went into effect in January as part of the updated Conflicts of Interest and Commitment policy, was designed by IU Human Resources and university leadership. It applies to staff employees only.
"Being able to provide this time for our staff employees who participate in an IU-sponsored volunteer event is important to our university community," IU Vice President for Human Resources John Whelan said. "IU HR is proud to support the volunteer efforts of staff across IU."
Here's how the new leave works:
A campus chancellor, provost, vice president or dean designates a campus-, school- or unit-sponsored event in support of a nonprofit organization – a Habitat for Humanity build, for example – as a sponsored volunteer event. Events must meet certain criteria, and the campus HR office must be made aware before the event.
Staff employees must receive approval from their supervisor to participate.
Staff employees then receive paid leave of up to eight hours for the time they participated in the sponsored event.
There are a couple of caveats to keep in mind, however:
The leave is only applicable to participation in an official sponsored volunteer event for eligible nonprofit organizations selected and approved in advance.
One volunteer paid leave of up to eight hours is available each calendar year. The time can't be split up over multiple days.
Staff employees may be required to provide written verification of service from the nonprofit organization.
A leave day can only be used to volunteer for another government entity or a 501(c)(3) organization, and volunteer service cannot promote religion, influence legislation or policy, or influence election to public office.
Looking for additional information? Contact your HR representative or visit the related HR resource page.