BLOOMINGTON, Ind. – Indiana University will honor six faculty members and two graduate students this spring for excellence in teaching and service.
They will be honored at the Celebration of Teaching and Service at 6 p.m. March 29 in Alumni Hall of the Indiana Memorial Union.
IU President Michael A. McRobbie will present the awards to recipients from IU Bloomington, IUPUI, IU Northwest and IU East.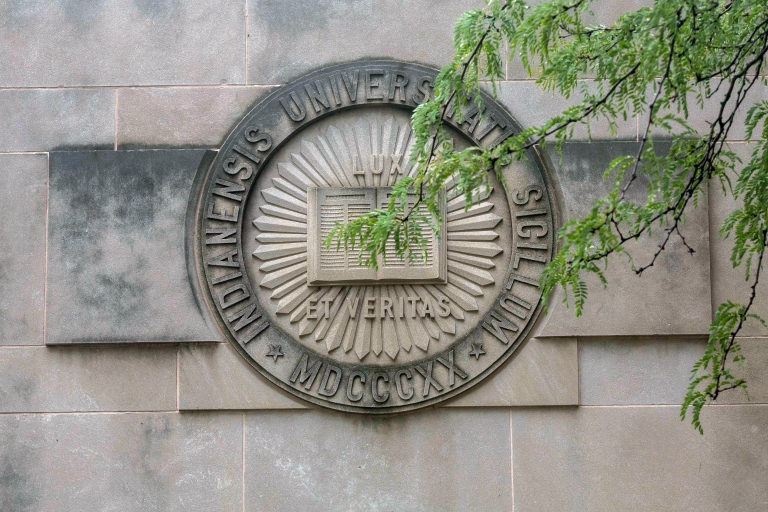 "These outstanding individuals are some of IU's finest teachers and educators, who bring innovative approaches to the classroom and who are dedicated to their students, engaged in first-rate intellectual and research collaborations, and make important contributions to their campuses, the broader community and the world," McRobbie said. "We are extremely pleased to recognize these dedicated faculty and graduate students, who are making such a great contribution to student success at IU and constantly seeking new ways of being even more effective teachers and educators."
For photos and more information about the recipients, click on their names for links to their pages on the University Honors and Awards website.
Teaching Awards
Mary A. Cooksey, senior lecturer in the School of Humanities and Fine Arts at IU East, will receive the President's Award for Distinguished Teaching. Established in 1974, the award recognizes outstanding teaching, research or service. It honors the most exceptional faculty, their devotion to students and their strong commitment to the university's fundamental missions.
Marjorie Hershey, professor and associate chair of political science and director of undergraduate studies in the College of Arts and Sciences at IU Bloomington, will receive the Sylvia E. Bowman Award. Established in 1994, the award honors exemplary faculty members in areas related to American civilization.
Tin-Chun Lin, professor of economics in the School of Business and Economics at IU Northwest, will receive the Herman Frederic Lieber Award. Established in 1961, the award honors outstanding teaching and was first sponsored by the IU Foundation and is now sponsored by Mrs. Herman Lieber of Indianapolis.
Marla C. Doehring, assistant professor of clinical emergency medicine in the IU School of Medicine at IUPUI, will receive the Part-Time Teaching Award, which recognizes distinguished teaching among part-time faculty members.
The Lieber Memorial Teaching Associate Award will be presented to IU Bloomington doctoral students Michael Karlin in the Department of Instructional Systems Technology in the School of Education and Elizabeth Maffetone in the Department of English in the College of Arts and Sciences. Established in 1961, the award recognizes outstanding teachers among the university's graduate students who combine advanced study with instructional employment.
Service Awards
Terrence Mason, professor and dean emeritus of IU Bloomington's School of Education, will receive the John W. Ryan Award for Distinguished Contributions to International Programs and Studies. Initiated in 1991, the award is named for the late IU President Emeritus John W. Ryan, who was instrumental in fostering IU's commitment to excellence in international education. The award honors faculty members who have made exceptional contributions to the university's international programs and engagement.
Cathrine Reck, director of undergraduate studies and professor of chemistry in the Department of Chemistry in the College of Arts and Sciences at IU Bloomington, will receive the W. George Pinnell Award. This award, also known as the W. George Pinnell Award for Outstanding Service, honors faculty members who are considered to be shining examples of dedication and excellence in service to others.