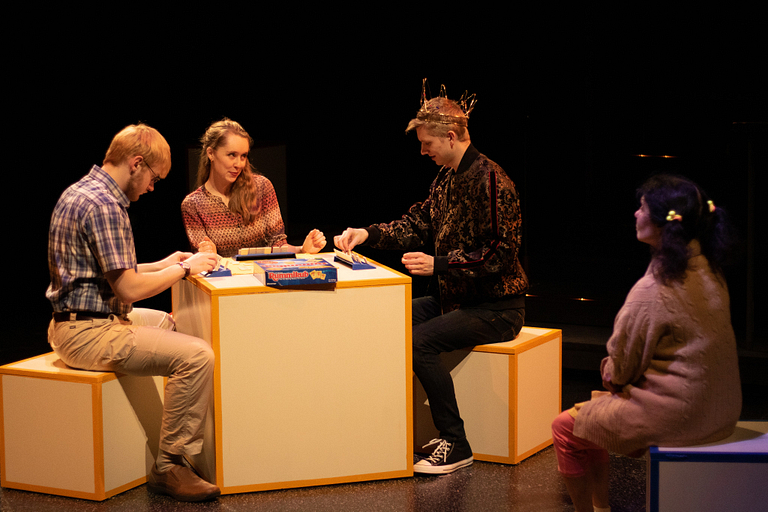 The Department of Theatre, Drama and Contemporary Dance is bringing a series of original works by Indiana University Bloomington MFA playwrights to the stage in "At First Sight – A Festival of New Plays." Starting Feb. 22, the festival features two productions, one staged reading and several undergraduate short scenes.
"The special aspect about 'At First Sight' is presenting work from all of the MFA playwrights and seeing the growth of each writer as their work gets produced during their three years at IU," said Christin Eve Cato, first-year MFA playwright.
The annual festival includes two original productions by third-year MFA playwright Aaron Ricciardi and second-year MFA playwriting candidate Kaela Mei-Shing Garvin.
Motivated by his own inappropriate relationship with a female drama teacher, Ricciardi explores the influence adults have on teenage development in his play, "Only Child."
"The play is inspired by what happened to me and then zooms out and discusses how we treat children, treating them like adults before it is time," Ricciardi said. "I hope people think about the relationships they have with the kids in their lives, especially those who they don't view as kids because of their maturity."
Adapted from Edith Wharton's 1905 novel, Garvin's "Haus of Mirth" takes place after a second Civil War, leading to an all-female revolution and character Lily Bart's transcendence into New York's high society.
"My play takes a look at the themes of the novel: women's rights, etiquette and power, but this adaptation is set in a near-future dystopia," Garvin said.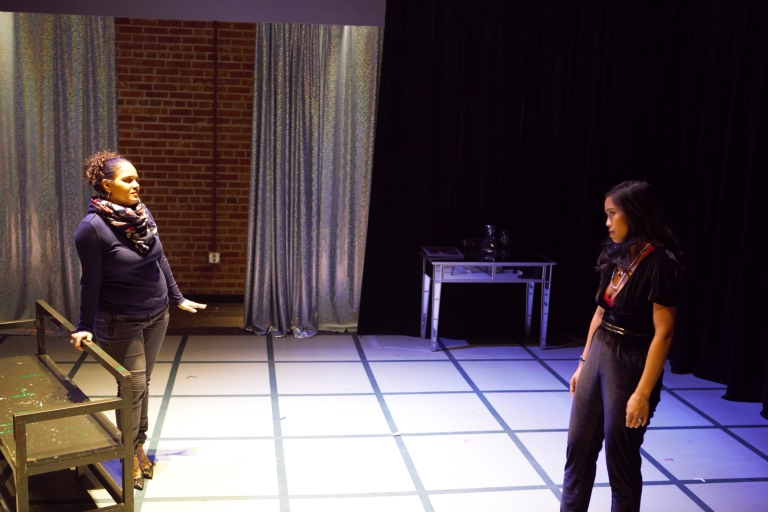 Garvin wants to explore these themes even further by creating a larger conversation.
"I am proud to be the fourth female playwright of color produced at the university in the last decade," she said. "I'm interested in starting a dialogue about the ways in which race, gender and sexuality influence economic and social power."
Cato holds a versatile role within the festival, acting in the show and conducting a staged reading of her original play. "What's Up With Marjorie" is a Latina coming-of-age story of introspection, external struggles and self-love.
"I consistently switch from playwright brain to actor brain," Cato said. "It's exciting for me when I get to enter the space with 'What's Up With Marjorie?' as a writer, and when I get to play on stage with my acting cohort from 'Haus of Mirth.' Both experiences are fulfilling and satisfy my creative needs as an artist."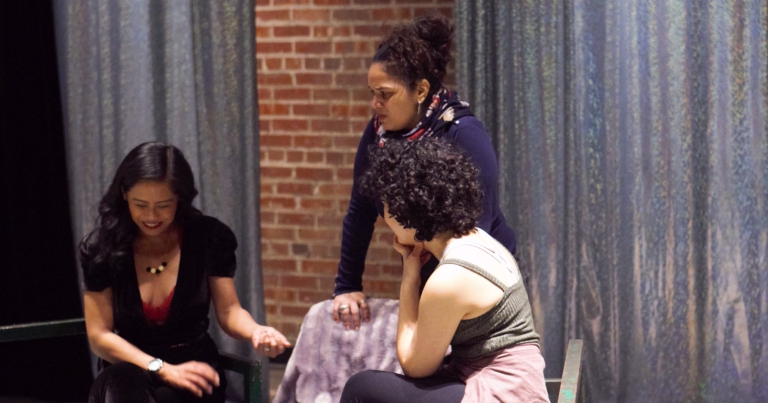 This season, Cato's work is expressed through a staged reading, but next season, her new show will be featured on the mainstage.
"I don't know what this next show is going to be about just yet," she said. "However, I am inspired by the undiscovered talent pool of people of color at IU, and I want to make space for them. I'm honored that I have been able to create more space for Latinx actors with 'What's Up With Marjorie,' and I'm looking forward to what I can cook up next year."
The works offered through "At First Sight" give the Bloomington community a chance to explore different storylines and perspectives.
"'At First Sight' exposes the people of Bloomington to the art of writing new plays, which is hard to get exposed to in smaller cities," Ricciardi said.
"Only Child" will premiere Feb. 22 at the Wells-Metz Theatre, and "Haus of Mirth" opens Feb. 27 at Studio Theatre. Visit the IU Department of Theatre, Drama and Contemporary Dance's website for more dates and information about "At First Sight – A Festival of New Plays."