WFIU, WTIU, IPB News to expand coverage with $1.7M in grants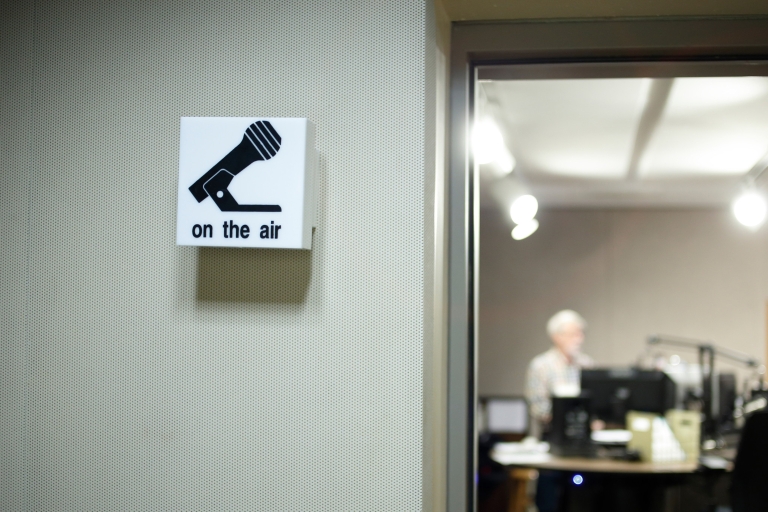 WFIU Public Radio, WTIU Public Television and the seven other Indiana Public Broadcasting stations that make up IPB News will soon be expanding their statewide news coverage. More than $1.7 million in grant funding from Lilly Endowment Inc. and the Corporation for Public Broadcasting will allow the independent, nonprofit newsroom to grow and sustain its coverage for years to come.
With recently awarded grants of $1,373,607 from Lilly Endowment Inc. and $364,304 from the Corporation for Public Broadcasting, IPB News, will soon be able to expand its coverage in a variety of areas, including workforce development and immigration.
News gathering and reporting will continue to ramp up over the next several months, and the launch of the new talk show is targeted for the end of the summer. In the meantime, IPB News – which includes six radio stations and three dual radio/TV licensees – will continue to deliver spot news and feature-length content that resonates with audiences all over Indiana.
Program increasing support for students in recovery
Building on an initiative envisioned a year ago by student leaders of Students in Recovery Bloomington, the Division of Student Affairs will soon expand services and support for students in recovery. The new program will launch this spring to provide targeted support for students in substance use recovery, help for students who struggle to find long-term recovery, and to connect students with allies in support of recovery.
The new program, founded as part of IU's Responding to the Addictions Crisis Grand Challenge initiative, will be a part of the Division of Student Affairs' broader substance use prevention and response effort. The Grand Challenge initiative was announced by IU President Michael A. McRobbie alongside partners Gov. Eric Holcomb and IU Health CEO Dennis Murphy in October 2017 to prevent, reduce and treat addictions in Indiana.
The program will also offer services to students who are questioning their substance use and are interested in learning more about their recovery options. The program will be run by a professional staff member who will assist with program development and community building, provide counseling and case management for students, and connect students with resources.
IU Center for Rural Engagement launches new rural arts series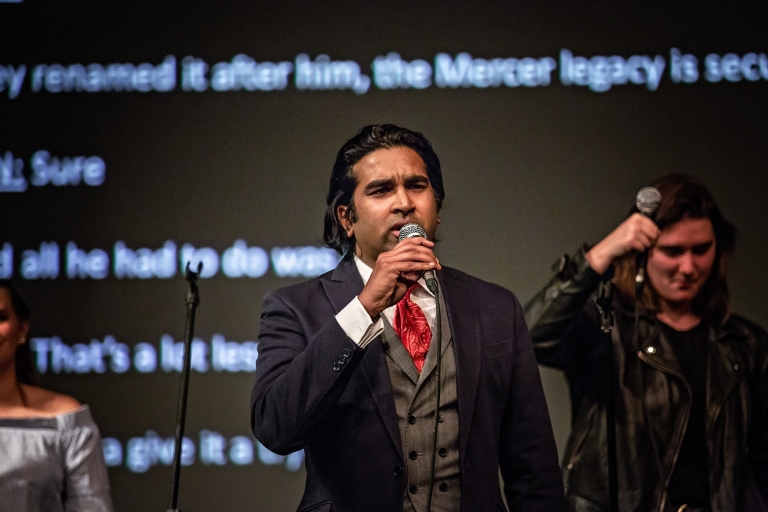 The IU Center for Rural Engagement will host a variety of new arts and cultural offerings in the Indiana communities of Huntingburg, Nashville and Salem this winter and spring.
Expanding upon programming launched this fall, the center is collaborating with the IU Arts and Humanities Council to deliver cinema screenings, theater and musical performances, exhibits, creative writing workshops and artists-in-residence programs in partnership with local artists and residents. These events are part of larger community plans to increase local access to arts and cultural opportunities.
Events include Hamiltunes, a sing-along musical experience based on the hit Broadway show "Hamilton" performed by the Jacobs School of Music and the Singing Hoosiers; pop-up cinema screenings of "The Little Woods," "Roma," "Cold War," "Eddie the Eagle" and "Amazing Grace," in partnership with IU Cinema; touring exhibits of faculty and student work and professional practice sessions from the IU School of Art, Architecture + Design; elder art workshops and folk art exhibitions with Traditional Arts Indiana and the Mathers Museum of World Cultures; creative writing workshops and readings; and the IU Theatre touring revue.
IU Kelley School establishes campuswide case competition for socially minded students
Socially minded students at IU Bloomington are invited to participate in a new case competition that this year will benefit Habitat for Humanity of Monroe County.
Hosted by the IU Kelley School of Business and its Kelley Institute for Social Impact, participants will help Habitat analyze its current operating model and propose ideas for future development.
The Kelley Impact Competition is open to all undergraduate IU students. Organizers welcome participation from teams of four students who demonstrate a variety of academic and professional interests.
Applications will be accepted through Feb. 10. Teams will receive information about the case at a kickoff event Feb. 20 and make their presentations April 5. The first-place team will receive $10,000 (in addition to the seed money for their project). The second-place team will receive $3,000 and third-place team will get $2,000.
IU faculty, staff honored, hired
Read about recent IU faculty and staff honors, hires and promotions, including:
Kayla Bashore, who has been named the new head coach of the IU field hockey program.
"Chiricú Journal: Latina/o Literatures, Arts and Cultures," a journal published by IU Press, the College of Arts and Sciences and the Latino Studies Program at IU, which was named the winner of the 2018 Best New Journal Award at the Modern Language Association conference.
Metz Bicentennial Carillon construction zone update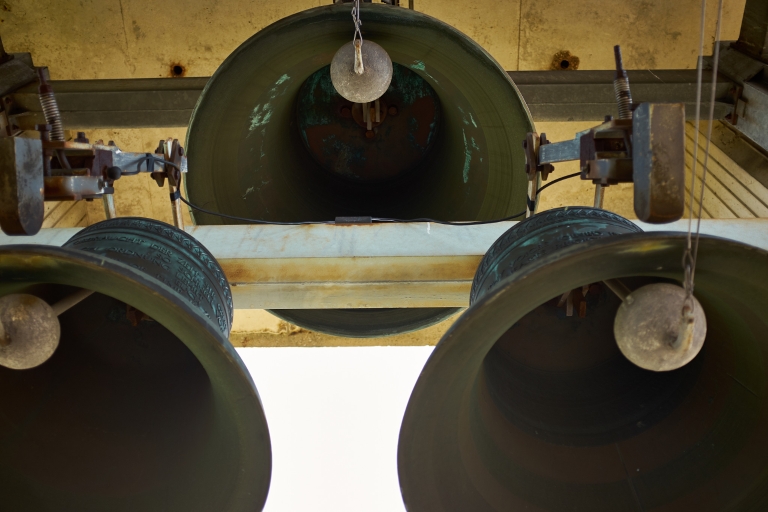 Fencing for the Metz Bicentennial Carillon construction zone was placed in the Arboretum on Feb. 1.
Portions of sidewalks within the construction zone will be inaccessible starting Feb. 6. Signs will be posted within the Arboretum denoting alternate pedestrian routes. The construction zone is expected to be in place through Dec. 20.
The IU Board of Trustees approved a plan to relocate and renovate the IU Metz Carillon to the center of the IU Bloomington campus in April 2017 as an IU Bicentennial initiative. By moving it to the center of campus adjoining the IU Arboretum, which is nestled between the Herman B Wells Library, the School of Public Health-Bloomington and other prominent university buildings, large audiences will once again be able to enjoy regular concerts and recitals on the instrument by the IU Jacobs School of Music.
Visit the Capital Planning and Facilities website for updates on the project.
New banners outside Baier Hall honor prominent Maurer alumni
The IU Maurer School of Law is honoring key alumni from its more than 175 years with new banners hanging outside Baier Hall.
The banners, which are hanging on the six streetlamps that border the building, feature the school's first African-American graduate, an IU alumnus who became a U.S. Supreme Court justice, the first IU alumna and more.
The school chose featured alumni based on their unique contributions to the school, with a nod to IU first lady Laurie Burns McRobbie's project to uncover IU's "Hidden Figures."
Kelley School conference examines health care industry's role in fighting the opioid epidemic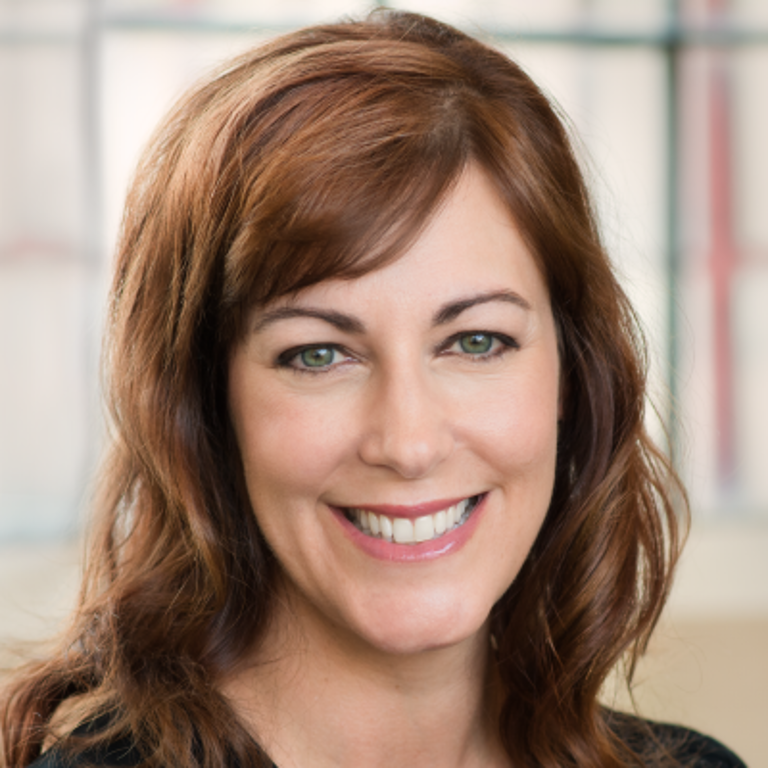 Dr. Jennifer Walthall, secretary of the Indiana Family and Social Services Administration, will keynote "The Healthcare Industry in Pain Management and Addressing the Opioid Crisis," a conference being presented Feb. 15 by the IU Kelley School of Business.
Walthall will kick off the conference, the latest event in the Indiana Life Sciences Collaboration Conference Series, organized by Kelley's Center for the Business of Life Sciences. It will take place at Cook Medical headquarters, 750 Daniels Way in Bloomington. The event will begin at 9 a.m. and wrap up at 2:45 p.m.
Representatives from providers, pharmaceutical companies and medical device companies will provide an overview and an update on a wide range of initiatives and current efforts. Dr. Robert Conley, chief science officer for neuroscience at Lilly Bio-Medicines, will present the conference's other keynote, an overview of ongoing research in pain management.
Two panels discussions will focus on efforts to help those with a substance abuse disorder and on alternatives in pain management and treatment. Presenters will include IU faculty members Ryan Brewer, associate professor of finance at IUPUC, and Alex Straiker, an associate scientist in psychological and brain sciences at IU Bloomington. They are involved in IU's Grand Challenges initiative in response to the addictions crisis.
IU volunteers will once again assist with tax preparation for qualifying households
Members of the IU and Monroe County communities will once again have a free resource for tax preparation as students from the Maurer School of Law, Kelley School of Business, and School of Public and Environmental Affairs participate in the Volunteer Income Tax Assistance program. Households with incomes under $54,000 are eligible for the services, which begin Feb. 5 and end March 27. The filing deadline is April 15.
Qualifying taxpayers may seek help:
From 6 to 9 p.m. Tuesdays and Wednesdays between Feb. 5 and March 27 at Baier Hall, 211 S. Indiana Ave. VITA services will not be available on March 12 and 13 due to IU's spring break.
From 9 a.m. to 4 p.m. March 2, 23 and 30 at Hodge Hall, 1309 E. 10th St., Room HH2057.
Taxpayers will be assisted on a first-come, first-served basis; individual appointments are not available. Monroe County residents wishing to participate are encouraged to come early to ensure assistance can be provided.
Taxpayers must bring relevant tax documents to the walk-in clinic: a W-2, photo identification, Social Security card and documents from other income sources. Filers must also bring the Social Security cards for any dependents they want to claim. If taxpayers are filing jointly, both spouses must be present.
Copies of last year's tax returns aren't required but are helpful to tax preparers. Non-U.S. citizens should bring their passports and immigration paperwork. Contact indianauniversityvita@gmail.com with questions or visit Maurer's website for more information.