Kosali Simon named IU Bloomington's first associate vice provost for health sciences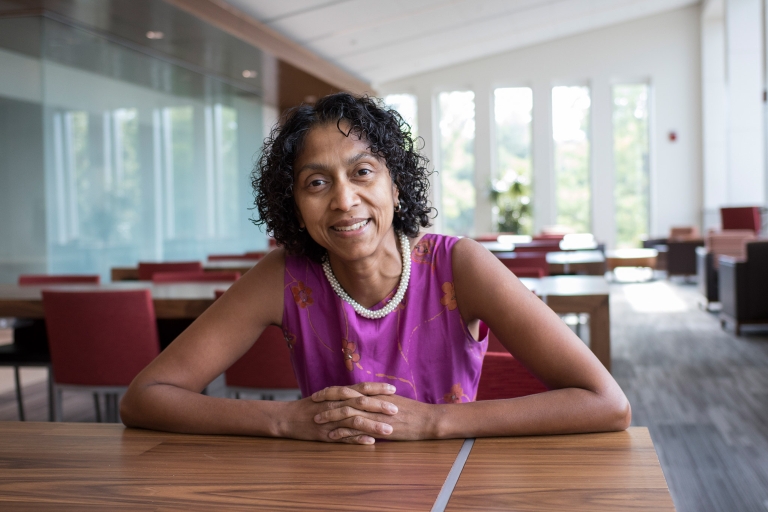 Kosali Simon, a nationally known health economist, has spent the past several years researching the impact of health insurance reform on health care and labor market outcomes, and the causes and consequences of the opioid crisis. Now the Herman B Wells Endowed Professor at the Indiana University Bloomington School of Public and Environmental Affairs is taking on an additional, newly created role as associate vice provost for health sciences.
In this position, she will work with David Daleke, vice provost for graduate education and health sciences and associate dean of the University Graduate School, to encourage and foster health sciences and health services research at IU Bloomington, leveraging campus strengths in the social sciences and big data research.
Simon is also an adjunct professor in the economics department of the Kelley School of Business, affiliated faculty in the Data Science program and affiliated scientist at the Regenstrief Institute.
IU receives AAU mini-grant for student success initiatives in STEM
IU Bloomington is among a dozen universities to receive a "mini-grant" from the Association of American Universities – $20,000 over two years – to help improve undergraduate education outcomes in science, technology, engineering and mathematics disciplines.
IU's project, "Advancing a Data-Informed STEM Culture: The Mitigating Grade Surprise Collaborative," expands upon existing campus efforts to transform teaching and learning cultures in STEM departments using learning analytics and big data.
With support from the grant, IU faculty from five STEM programs will develop, implement and assess teaching strategies and active learning interventions designed to address the impact of "grade surprise" – the difference between a student's expected grade and their actual grade in a course.
Campus Commute offers new registration system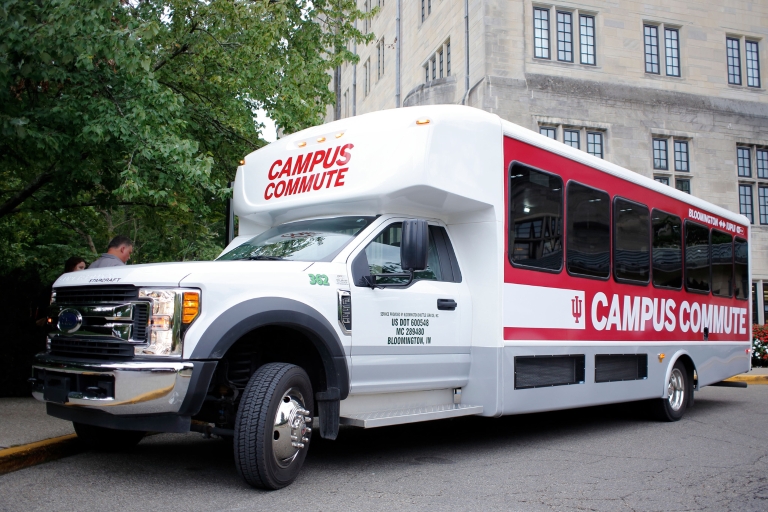 Campus Commute, the intercampus shuttle with stops at IU Bloomington, IUPUI and the Indiana Statehouse, just released a new registration system. The upgrades make reserving a seat easier for students, staff and the public.
To celebrate the system upgrades, students and staff can use the code COMMUTE19 to receive a free ride during March.
The shuttle offers a convenient option for travel between IU Bloomington and IUPUI for personal or official university travel. The service is the most cost-effective way for an individual employee to travel to Bloomington for university business.
IU business travelers can bill directly to an approved university account number, making travel arrangements easy for the individual and the department – no reimbursement needed.
Rudy professors named in physics, political science
Chen-Yu Liu, a professor of nuclear physics, and Bill Scheuerman, a professor of political science, recently were named James H. Rudy Professors at Indiana University Bloomington. Both are faculty in the College of Arts and Sciences.
Rudy Professorships are awarded to attract and retain outstanding IU faculty members who are viewed by peers as superior in their fields of study. The James H. Rudy Professorship was established by the estate of James Rudy, an IU alumnus and an Owensboro, Kentucky, farmer who died in 1956.
IU named top producer for Fulbright U.S. Student Program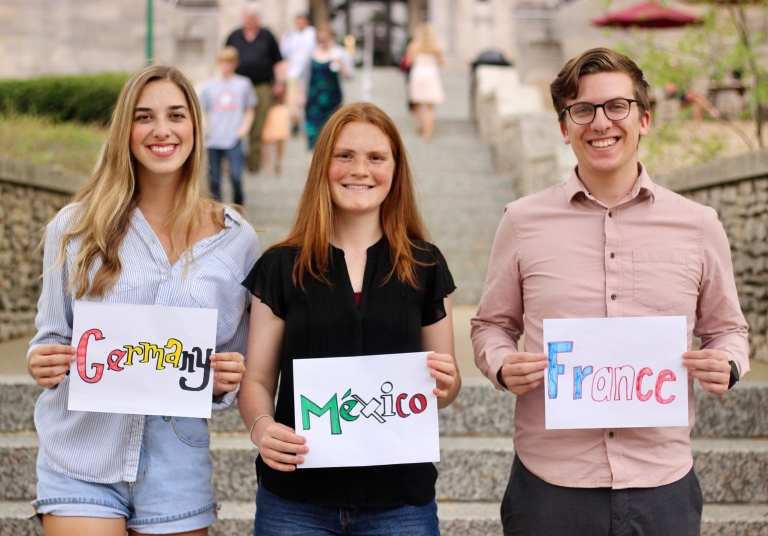 For the fourth year in a row, Indiana University has been named a top producer for the Fulbright U.S. Student Program, as announced by the U.S. Department of State's Bureau of Educational and Cultural Affairs.
Ten IU Bloomington students and one IU Southeast student received Fulbright awards for academic year 2018-19. The lists of top-producing institutions appeared in the Feb. 10 issue of The Chronicle of Higher Education.
A complete list of grant recipients is available.
IU Eskenazi Museum of Art hires new painting conservator
The Sidney and Lois Eskenazi Museum of Art has hired Julie Ribits as the Beverly and Gayl W. Doster Painting Conservator. In addition to managing the long-term care and study of about 1,200 paintings in the collection, Ribits will oversee the museum's new Conservation Center.
In 2017, the museum began a $30 million renovation that includes the creation of four centers: Education, Conservation, Curatorial Studies, and Prints, Drawings and Photographs. The Conservation Center will serve as a state-of-the-art facility for preserving and caring for the museum's collections, as well as a hub for conservation studies at IU.
IU's Lilly King records fastest time ever, breaks record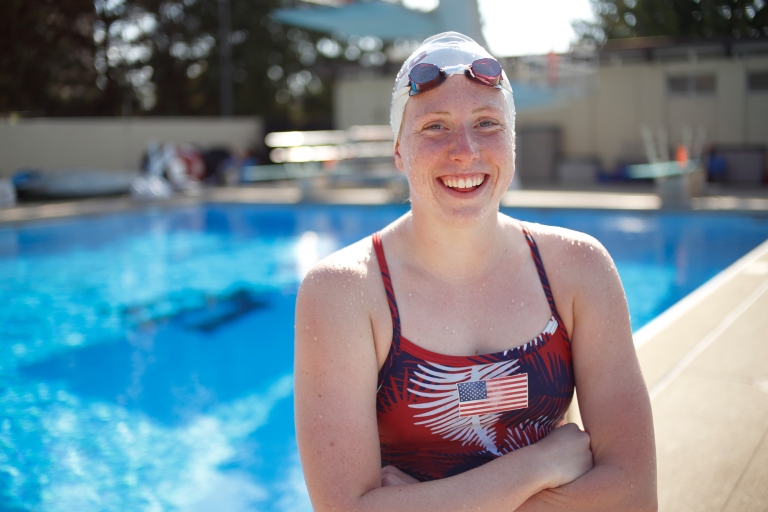 IU swimmer Lilly King won her fourth straight-Big Ten title in the 100-yard breaststroke at the women's Big Ten Swimming and Diving Championships in Bloomington last week.
King's time of 55.88 seconds made her the first woman ever to record under 56 seconds in the event.
King's 55.88 time was also a U.S. Open and NCAA record, giving her the five fastest times in the history of the event.
College of Arts and Sciences honors alumni at annual awards dinner
The College of Arts and Sciences honored three distinguished alumni at its annual awards dinner Feb. 22:
Michael Anthony, the executive chef of Gramercy Travern in New York and a recipient of the James Beard Foundation's Outstanding Chef award.
Kenneth F. Buechler, the co-founder of Biosite Inc.
Dylan Sublett, president of the MLK Community Health Foundation.
Stephanie Walters Kim, director of brand content and partnerships for The Ellen DeGeneres Show.
Student Legal Services has moved
The Student Legal Services office has relocated to Room 712 of the IU Bloomington Poplars Building on 400 E. Seventh St. The office opened in its new location Feb. 4.
Student Legal Services will continue providing the same services. All services are still free, and students can visit as often as they need. Fees are included with student tuition.