NPR's Tiny Desk Concerts series has created a unique way of experiencing music. With artists such as Florence and the Machine and Yo-Yo Ma performing intimate shows at the desk of the host of "All Songs Considered," the series inspired Indiana University sophomore Natalia Almanza to re-create a similar experience in her Bloomington dorm room.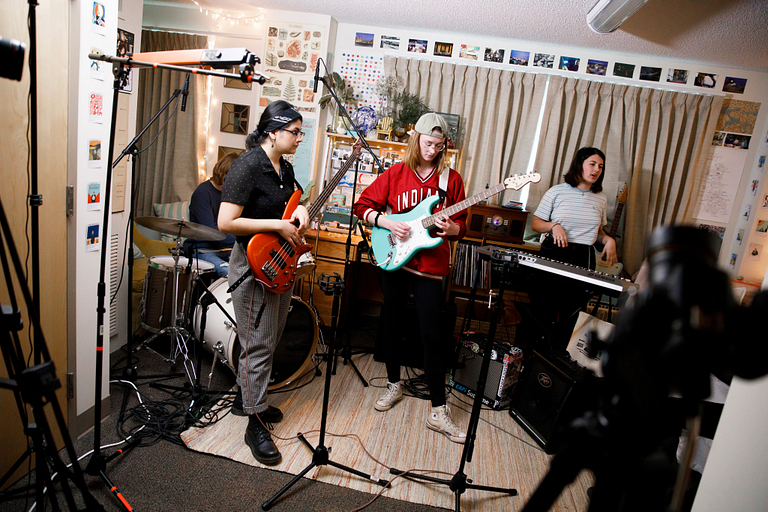 Tiny Dorm Concerts is a student-run virtual concert series that showcases local musicians and bands broadcasting from Briscoe Hall. Some musicians and bands include Side Hustle and Risk Watch.
"I saw this series as a great way to incorporate student life and music on IU's campus," Almanza said. "We are able to present it in a setting that is familiar to people in a dorm room."
During the first week back at school, she gathered a team including sophomore Eric Ashby and juniors Linnea Holt and Matt Lyko. The group quickly grew, and the four students now lead about 80 members who help create these concert videos. The series offers numerous opportunities for students to get involved.
"Tiny Dorm Concerts allows us to connect people with new and diverse music," Ashby said.
The recording of these videos comes with a lot of behind-the-scenes work. Ashby starts by finding a band or musician from the area. He said that being an arts management major in the School of Public and Environmental Affairs has helped him find the local talent for the videos. He also frequents local concerts.
Ashby is in charge of the booking committee and helps plan the logistics of getting the equipment into the dorm. Lyko is in charge of the audio and visual committee, a team of student videographers, audio engineers and photographers.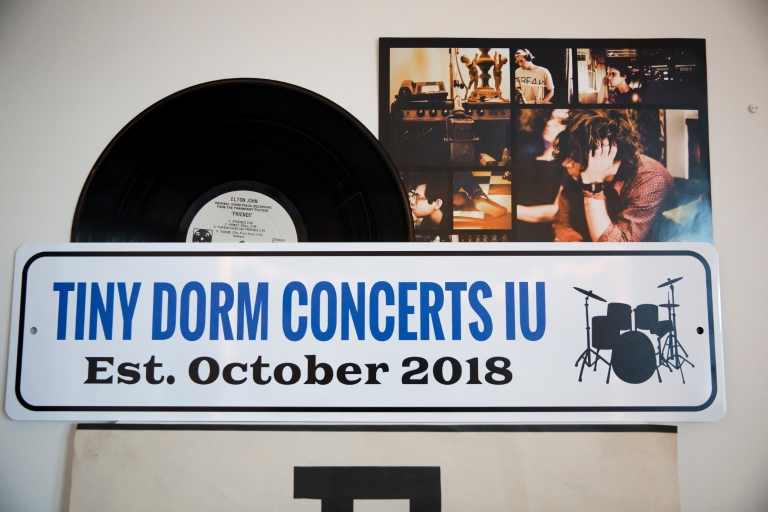 Lyko said this series has helped students put their skills and knowledge to work. They have a two-to-one system, where two experienced students will be paired with one novice student to teach them how to film or work the audio.
"Every video is filmed differently due to the differing artists," Lyko said. "We utilize every dimension of the dorm room so we can capture it all. We strive to create the best ultimate experience for our viewer.
"It's the perfect place for a student to take what they're learning in the classroom and apply it to a low-risk situation."
Almanza is in charge of the aesthetic committee, which makes sure her dorm room fits the vibe of the artist. In the future, she is looking to collaborate with local visual artists to give an extra outlet to the arts scene in Bloomington.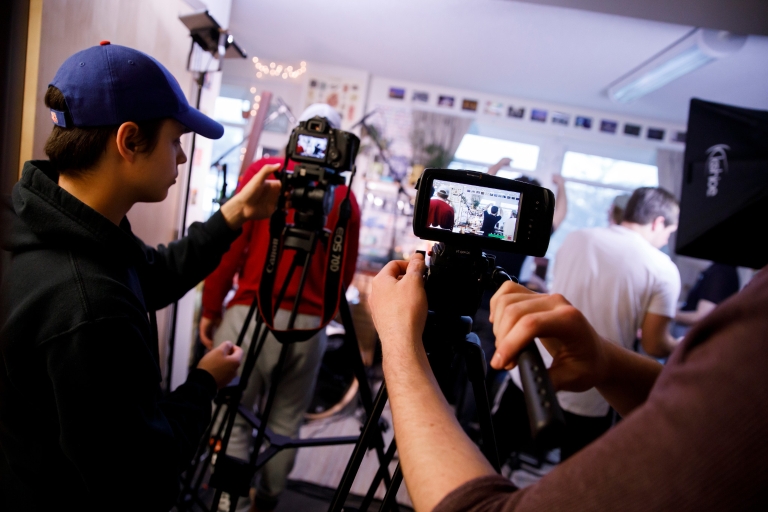 Holt promotes the series through her marketing committee. She promotes the artists and gets the word out through promo videos, social media and other marketing tools.
With the concerts being filmed in a dorm, Almanza said her fellow floor mates are extremely supportive of the series and even crack their doors open to be part of the experience.
The team is hoping to get videos on YouTube posted twice a week and is excited for what the future holds. They said their team of dedicated members is only growing and hope to keep sharing music with others.
"Anyone who is interested in any type of art can use this as a way to practice what they love," Linnea said. "For example, we have audio engineer majors who get this chance to put what they're learning to reality and get their name on this amazing final product."
Students can get involved by emailing tinydormiu@gmail.com.