Youngblood named new associate vice chancellor for finance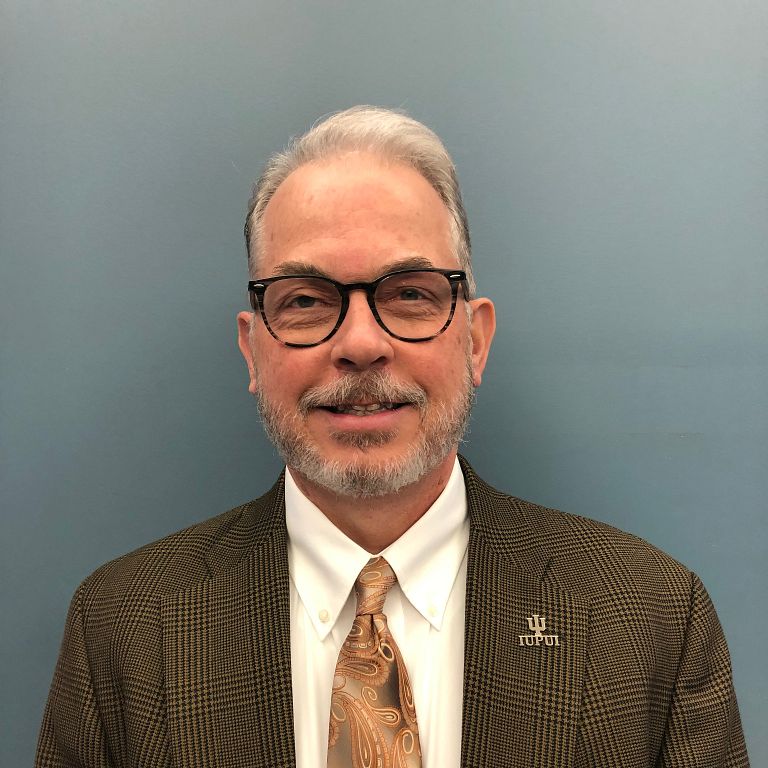 Dan Youngblood has been appointed associate vice chancellor for finance effective Feb. 1. He will be responsible for overseeing the financial activities of the IUPUI campus to ensure compliance with Indiana University policy and accounting standards.
Youngblood will also provide direction and oversight for the budgeting process, lead and direct financial operations in supporting the financial data and information needs and operational decision-making, and serve as a resource for preparing financial analyses for projects at IUPUI. In addition, Youngblood will oversee daily operations of the IUPUI Budget Office and the IUPUI Office of the Bursar and Financial Operations and will also serve as the campus liaison with the University Budget Office and Financial Management Services for budget and financial transactions.
Youngblood has 40 years of experience in higher-education finance and management, including 14 years at IUPUI, where he has served as the bursar for the last eight years. He earned his Bachelor of Business Administration in economics from the University of West Georgia and his Master of Science in technology management from Southern Polytechnic State University.
Campus Campaign kicks off next week
Join your fellow Jags Wednesday, Feb. 13, to celebrate the launch of the 2019 IUPUI Campus Campaign. Chancellor Nasser H. Paydar will lead the festivities at campus events throughout the morning.
For 25 years, the Campus Campaign has raised critical support for IUPUI. It continues to be an opportunity for faculty, staff and retirees to support the things they love most about this campus. From gifts to scholarships to research to specific academic programs, their generosity has helped build a thriving university and a lasting tradition of generosity.
Students, faculty, alumni and friends are invited to share in the celebration and continue the tradition. Join with colleagues in your school or unit to mark the occasion. And take to social media using the hashtags #spottedatIUPUI and #IUPUIcampuscampaign. Let's make this year's campaign the most impactful yet.
'Girls Rock!' to return to IUPUI
"Girls Rock! Indianapolis," which takes place at IUPUI, is now accepting applications for its 2019 summer camp, which will be housed July 8-13 and July 15-20 in the Informatics and Communications Technology Complex.
Girls Rock Indianapolis is a day camp for girls ages 9-16. Campers come for a weeklong crash course in instrument instruction, songwriting and musical collaboration.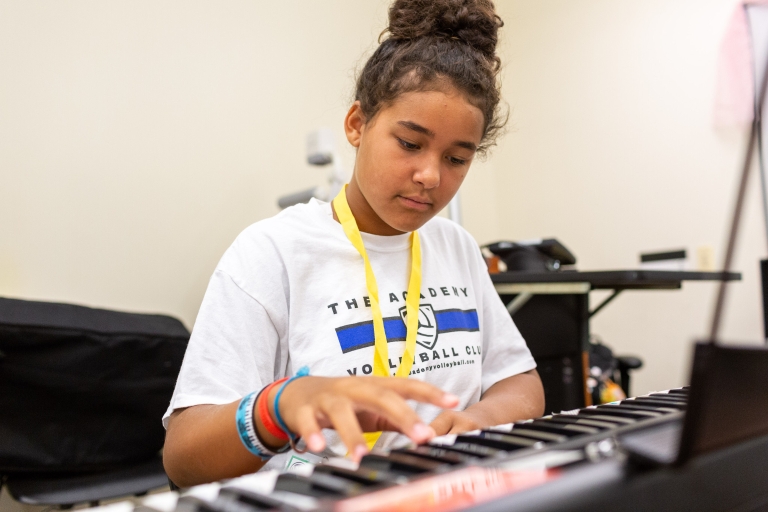 Workshops and lessons focus on confidence-building, empowerment and leadership skills through the lens of music education.
The camp culminates with a Saturday showcase in which campers perform an original song with their band, onstage before a live audience. Campers do not need to have any prior music experience, and instruments will be provided.
Applications are due by March 18.
Top 100 dinner announced
The top 100 juniors at IUPUI will be honored at 6 p.m. April 12 at the Indianapolis Marriott Downtown. The 2019 Top 100 Outstanding Recognition Dinner is sponsored by the IU Alumni Association and the Student Organization for Alumni Relations. Registration is now open for the event.
The top 10 of the 100 students will be given added honors, and one will be named IUPUI's Most Outstanding Student.
February IUPUI Photo Caption Contest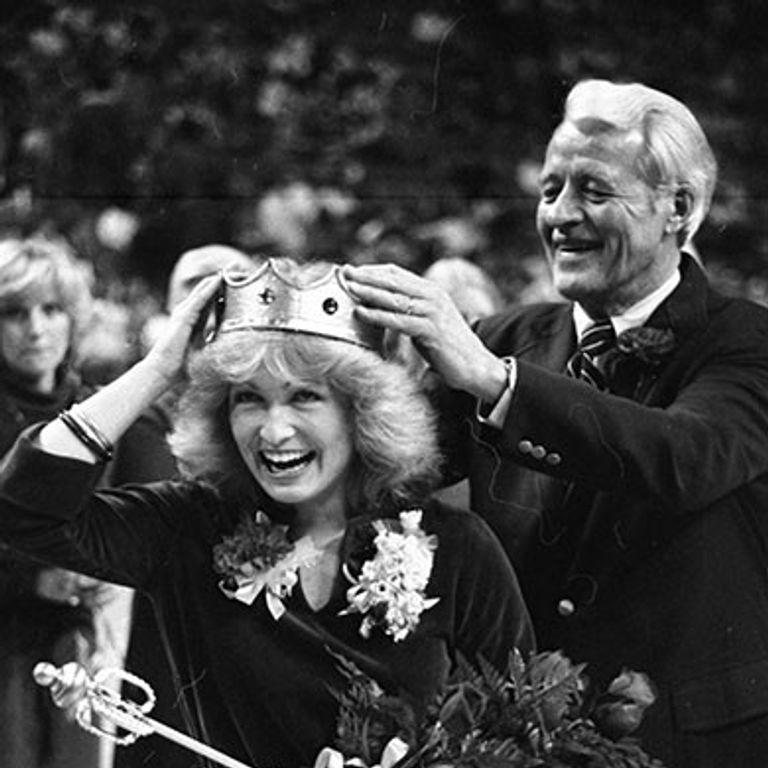 Enter your captions to this month's IUPUI Special Collections and Archives Photo Caption Contest, and you can win a Fabulous Prize. This month's photo has a royal flair to it. Win the contest, and you can be king or queen for a day!
Congratulations are due to Ian Harmon for his winning caption for last month's photo of the robot and students from 1984: "Only a robot could tutor a math student and have open brain surgery at the same time!" He wins the Fabulous Prize.
Make a splash as a volunteer at the Natatorium
The IU Natatorium at IUPUI will welcome the 2019 Division II Swimming and Diving Championships March 13-16. Volunteers are needed throughout the run, from timers to pool deckhands to people who can help stock the hospitality rooms. Experience is not required, but volunteers are essential for this national event to go swimmingly. Call 317-237-5023 for more information.