Named after the famous Bearcat race car from 1912, Bearcats Restaurant & Bar serves good food with a little history on the side.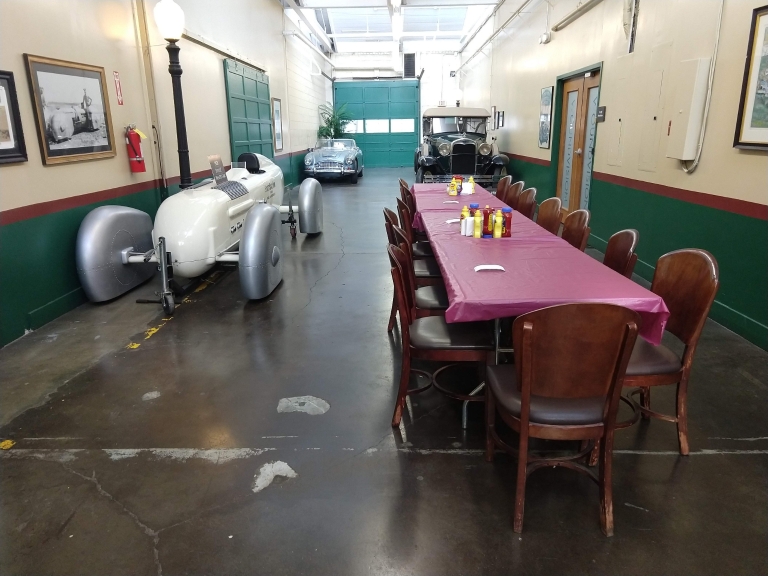 The Bearcat had its debut in an advertisement for the Indianapolis 500 in 1912 after the model finished in 11th place the previous year. In 1912 alone, the sports car won 25 of the 30 races it entered. Its racing success catapulted the Bearcat to fame, and it quickly became a status symbol for the wealthy.
The Stutz Bearcat originated right here in Indianapolis where the Bearcats restaurant is located today: the Stutz building at 1045 N. Senate Ave. Great for breakfast, lunch or dinner, this mom-and-pop diner-style restaurant is neat and affordable, with everything under $11.
Although the motor company ended its car manufacturing in 1934, the Stutz building still has a few of the cars it created on display, some of which are featured in the back of the dining area for restaurant-goers to see. As customers stop by to enjoy favorites like a breaded tenderloin or the Friday fried-fish special, they can also take a self-driven tour of the historic cars from a century ago.
On the menu
At the lunchtime rush, customers can choose from a menu full of burgers and sandwiches that come with a pickle spear and french fries. Lunch specials, with options such as Black and Bleu cheeseburgers and fried fish with a side, include soups to go along with the lighter main portions.
Bearcats is open 7:30 a.m. to 8 p.m. Monday through Friday, with the bar staying active until 9 p.m. The restaurant is closed on weekends.