IUPUI faculty and staff members do impactful work daily. And finding the time to squeeze in another special project can seem daunting when you already have a full calendar.
Next Generation 2.0 has been a source of support for those big ideas, which bring positive change to programs or even to the campus as a whole.
Next Generation 2.0 is a nine-month leadership-development program dedicated to the preparation of women and underrepresented faculty and staff for positions of leadership and opportunities for advancement in higher education. It runs September through May.
Meeting from 9 a.m. to 5 p.m. on the second Friday of each month, the program builds on the success of the previous Next Generation @IUPUI program while drawing inspiration from the national HERS Institute model.
Applications for the 2019-20 cohort are being accepted through 11:59 p.m. March 17.
Staff and faculty members who have participated in Next Generation 2.0 include the following campus leaders.
Stephanie Leslie, Office of International Affairs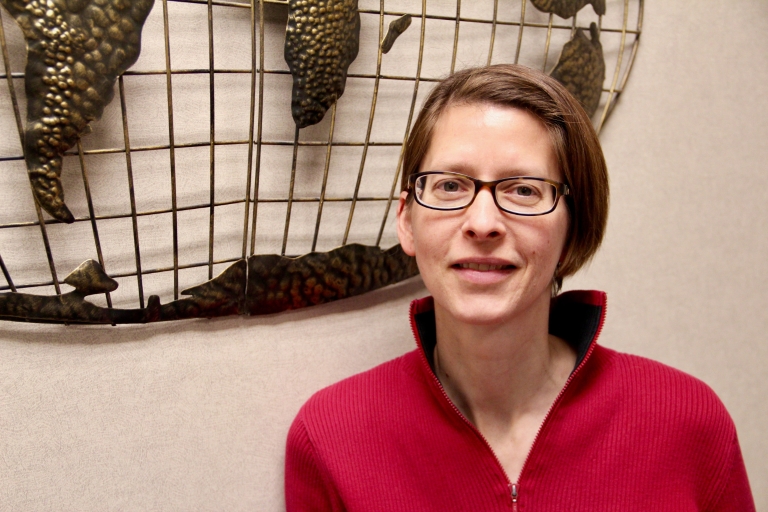 Before Stephanie Leslie utilized the guidance and resources of the Next Generation 2.0 program, 443 IUPUI students in the 2014-15 academic year took advantage of study abroad opportunities.
After Leslie created more materials, made connections and gathered leads to potential international programs as part of the 2015-16 Next Gen cohort, the number of participating students shot up to 591 for 2016-17. That's a one-third increase.
Leslie cited some ideas generated during her time in Next Gen that have had lasting impact: the creation of study abroad outreach ambassador programs within schools and units, more general-education opportunities to get more underclassmen study abroad experience, and program-development grants to create new opportunities abroad.
"Faculty traveled last summer to do some exploration and curriculum-development work over the summer," Leslie said. "One of the plans is for Herron to develop gen-ed study abroad in Cambodia and Thailand for a basic drawing course, and the other is through IUPUC's Division of Education to study the Reggio Emilia educational approach in Italy."
Leslie said she was most thankful for the time and support given to her during her time in Next Gen.
"It helped us carve out time to assess where we were and explore where we want to go," she said. "It really provided that strategic planning time, and from there we've been working to implement it."
Carolyn Gentle-Genitty, University Academic Affairs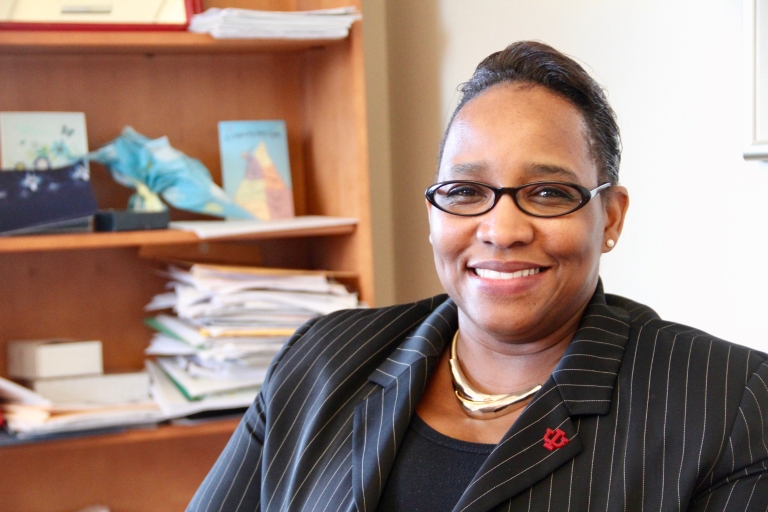 Before Carolyn Gentle-Genitty assumed her current roles of assistant vice president for university academic policy and director of the University Transfer Office, she worked with hundreds of students as part of her faculty position in the School of Social Work.
Whether they were first-year students or upper-class transfers, Gentle-Genitty noticed students had trouble navigating resources on and near campus.
"There were a lot of students who were coming into the IUPUI system with limited resources beyond academics," Gentle-Genitty said. "The original objective was to generate a list of general resource options that students could use."
In 2016, Gentle-Genitty used guidance from Next Generation 2.0 to help manufacture ROAR – Registry of Options and Resources. The website is aimed at students, faculty and staff to help them be more aware of campus programs and financial assistance. Gentle-Genitty and her student-driven team broke down the resources into three categories: essentials, finances and wellness.
"Someone who may not have enough food might not know there is a Paw's Pantry," Gentle-Genitty said. "Someone dealing with stress and needing to talk to somebody can find out about CAPS – Counseling and Psychological Services."
The ROAR project, which helped fuel the #Jagsroar battle cry in 2017 and beyond, and the leadership expertise gained from Next Gen 2.0 also helped Gentle-Genitty transition to her current leadership role by giving her a better understanding of budgeting, enrollment and faculty hiring at IUPUI.
"You have limited knowledge of all of these things that go into the abyss of university administration," Gentle-Genitty said, "but because of Next Gen, I was exposed to all of those different parts of the university. When an opportunity presented itself to move into a leadership role, I was knowledgeable, prepared and ready."
Katie Stanton-Nichols, School of Health and Human Sciences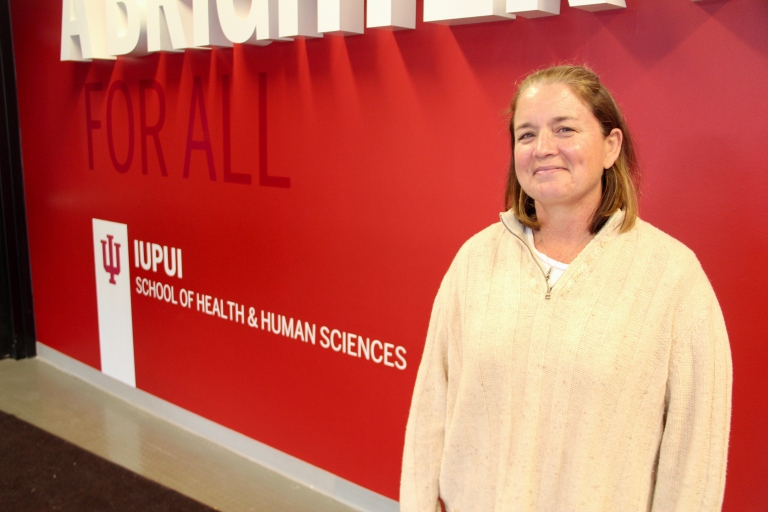 An associate professor in the Department of Kinesiology, Katie Stanton-Nichols had been working on a campuswide project before she applied for Next Generation 2.0.
Since 2015 she had been part of the Faculty Learning Community on Public Scholarship at IUPUI. The Next Gen 2.0 gave Stanton-Nichols the opportunity to work on public scholarship criteria for the new School of Health and Human Sciences as well as continue the work of the Public Scholarship Faculty Learning Community across campus.
"As part of the FLC, we worked to help departments understand faculty who do publicly engaged work to develop criteria in their tenure and promotion documentation," Stanton-Nichols explained. "I've been here for a while – 22 years. So when it came time to think about the next generation of faculty coming in, I felt obligated to really lead a path for faculty to do the work they wanted to do and to be able to be tenured and promoted on it."
Stanton-Nichols' time with Next Gen created a second project, which focused on the overall strategic plan her Adapted Movement Programs, a group of community-based physical activity programs for people with disabilities. In conjunction with Youngbok Hong, an associate professor of visual communication design in the Herron School of Art and Design, Stanton-Nichols used Publically Engaged scholarship criteria to develop a wide-arching plan that would structure the growth of the Adapted Movement Programs. Again, Next Gen 2.0 provided Stanton-Nichols time and access to fellow IUPUI faculty while she learned more about fiscal and leadership issues.
"Next Gen 2.0 gives faculty the time and understanding needed to move projects forward," Stanton-Nichols said. "Leadership qualities are easy to think about but harder to implement. It was great to learn from and learn how to be a better leader."