Noting the popularity of the Gen Con event and other gaming, University Library has introduced tabletop games into its collection. Now you can check out games like you would a book from the Pop Shop on the second floor.
This is a new collection consisting of more than 30 different board and card games requiring you to negotiate, create and strategize. The most popular games available are Ticket to Ride, Catan and Uno, while there are also lesser-known games like Fluxx, Dominion and Pandemic.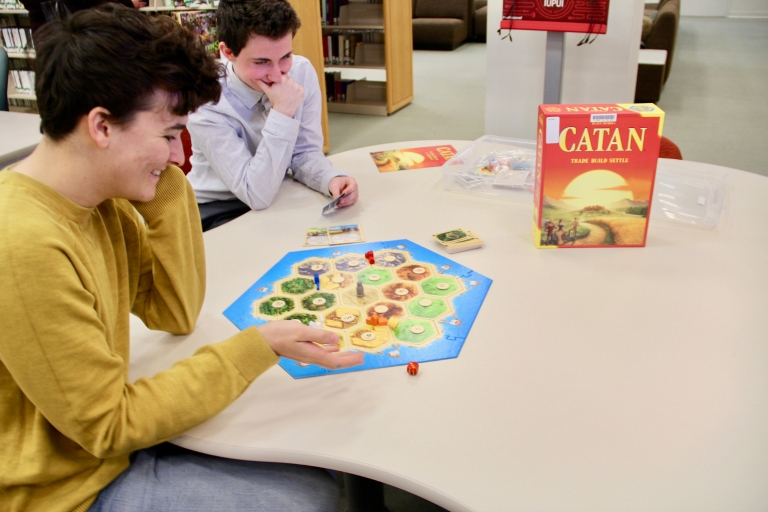 Anyone associated with IUPUI can rent the games; all you have to do is choose a game, bring the game's box to the service desk with your CrimsonCard and check it out. You have a week to play as much as you can before it's due back.
Caitlin Pike, research engagement and scholarly services coordinator and nursing and medical humanities liaison librarian at University Library, created the game collection and said these games are a great way to establish connections with people.
Having tabletop games available at the school library makes for a great study break or tournament night with your friends. It offers a chance to get away from technology and allows students of any age to build personal relationships with each other, Pike said.
The library is looking to expand its options. If there's a game you would like to see added to the stash, you can make suggestions by emailing caiapike@iupui.edu.