INDIANAPOLIS – Herron School of Art and Design at IUPUI will present the 2019 Jane Fortune Outstanding Women Visiting Artist Lecture with Ann Hamilton on Wednesday, March 6, kicking off a spring exhibition season headlined by New York-based artist Christine Sciulli.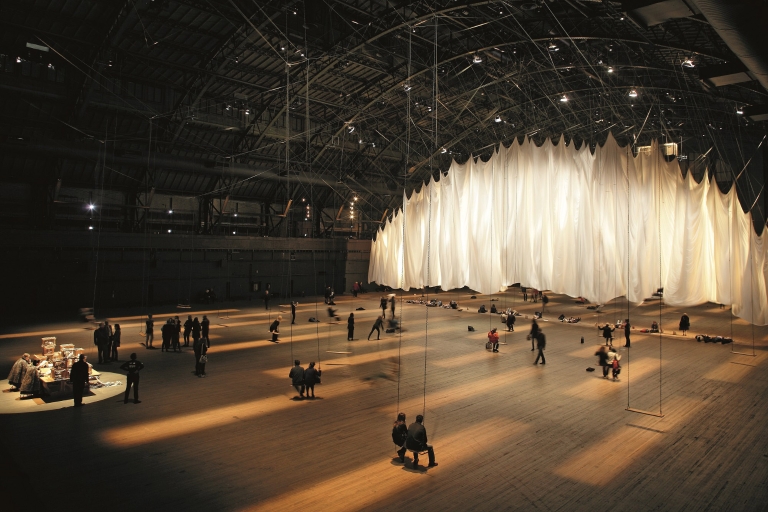 A recipient of the National Medal of Arts and the MacArthur Foundation "genius grant," Hamilton has created large-scale multimedia installations, public projects and performances in numerous spaces around the world for more than 30 years. Most recently, New York's Metropolitan Transportation Authority commissioned her to create a marble mosaic for the World Trade Center Cortlandt Street subway station, which reopened Sept. 8, 2018 – 17 years after it was destroyed on 9/11. The project, "CHORUS," fills the station's walls with woven phrases of text from nationally and internationally authored declarations of human rights and independence.
During the lecture at Herron, Hamilton will discuss her wide-ranging processes and use of materials along with the themes she has drawn upon throughout her artistic career.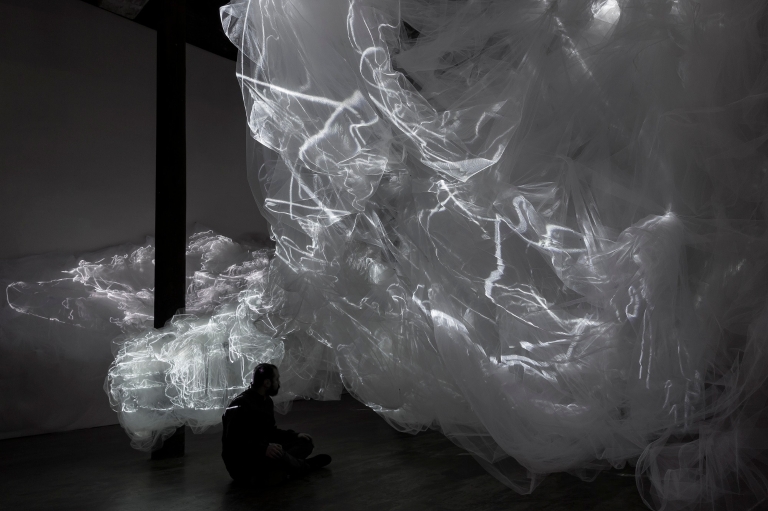 The headlining exhibition opening in the Galleries at Herron this spring features a site-specific installation by Sciulli. Known for her use of projected light to activate and shape space, Sciulli takes over Herron's 3,000-square-foot Berkshire, Reese and Paul Galleries to create an immersive experience. Her exhibition opens March 6 and runs through April 20.
The lecture and the opening reception for the exhibition are free and open to the public and will take place from 5:30 to 8 p.m. in Eskenazi Hall, 735 W. New York St.
In-kind support for the opening reception is provided by Sun King Brewing. Parking is free in the Sports Complex Garage adjacent to Eskenazi Hall or on levels 5 and 6 of the Riverwalk Garage, courtesy of The Great Frame Up Indianapolis, with validation from the Herron galleries.
Visit HerronGalleries.org for more information on current and upcoming exhibitions, talks and more.
The Galleries at Herron, located in Eskenazi Hall on the IUPUI campus, are free and open to the public 10 a.m. to 5 p.m. Monday through Saturday and 10 a.m. to 8 p.m. Wednesdays.