At the culmination of seven commencement ceremonies taking place over nine days this May, the Indiana University alumni network will grow by thousands as the 2019 IU graduates' degrees are conferred. Ceremonies in Bloomington and Indianapolis will welcome guest speakers, and 10 honorary degrees will be awarded across five campuses.
"We are honored to award a number of exceptional leaders with distinguished careers in business, public service, health care and education with honorary degrees and for them to join us as we celebrate the outstanding academic achievements of Indiana University's students throughout the state," IU President Michael A. McRobbie said.
"We are also very pleased to welcome our distinguished commencement speakers Samantha Power, former U.S. ambassador to the United Nations; Cummins Chair and CEO Tom Linebarger; and Sarah Evans Barker, senior U.S. district judge for the Southern District of Indiana, back to IU to share their knowledge and experience, as leading and highly influential voices in their respective fields, with our graduates."
IU Bloomington
Cummins Chairman and CEO Tom Linebarger will speak during the IU Bloomington graduate ceremony May 3. Cummins was founded 100 years ago in Columbus, Indiana, and today is a Fortune 150 global technology leader with a broad portfolio of power solutions. Linebarger joined Cummins as an intern in 1992 and was appointed chairman and CEO in 2012.
Rita Colwelll, former director of the National Science Foundation and current distinguished university professor at University of Maryland College Park and Johns Hopkins University, will receive an honorary Doctor of Science degree during the graduate commencement ceremony. Colwell is a nationally respected scientist and educator who has held many advisory positions in U.S government, nonprofit science policy organizations and private foundations.
The IU Bloomington undergraduate commencement ceremony May 4 will feature guest speaker Samantha Power, who will also receive an honorary Doctor of Humane Letters degree. The youngest-ever U.S. ambassador to the United Nations, and a member of President Obama's cabinet, Power is a leading voice for principled American engagement in the world.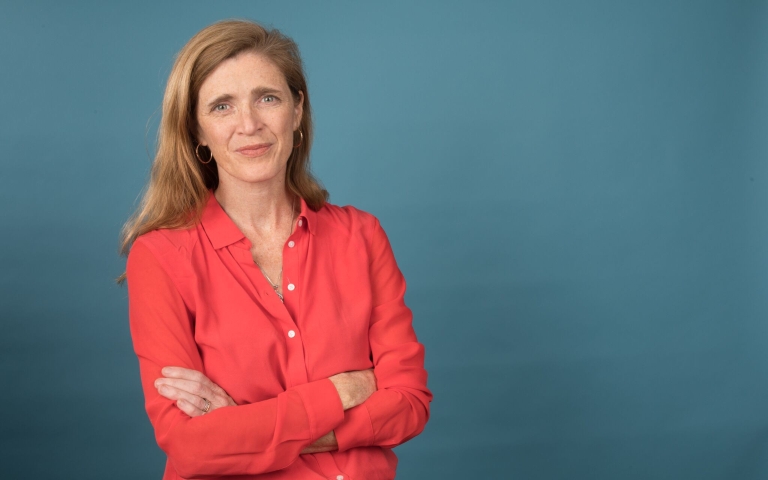 One of Time's "100 Most Influential People" and a Pulitzer Prize-winning author, Power is a professor of practice at Harvard Kennedy School and Harvard Law School. She began her career as a journalist, reporting from places such as Bosnia, East Timor, Rwanda and Sudan.
During the undergraduate ceremony, the university will also award honorary Doctor of Humane Letters degrees to:
John Shoemaker, chairman of the board of enterprise networking company Extreme Networks Inc., technology entrepreneur and IU Kelley School of Business alumnus.
Sue Talbot, founder of the Hoosiers for Higher Education advocacy group, lifelong educator, former IU trustee and three-time Indiana University alumna.
IUPUI
IUPUI will welcome Sarah Evans Barker, senior judge of the U.S. District Court for the Southern District of Indiana, as a speaker for its commencement ceremony May 11. Barker was appointed district judge in 1984 and has served as chief judge.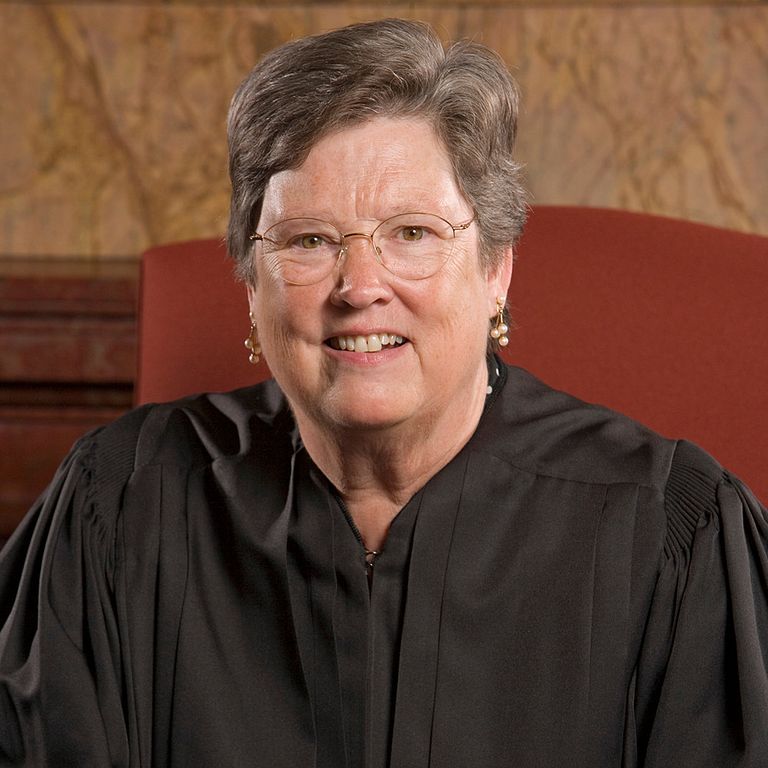 Prior to her appointment, Barker served as U.S. attorney for the Southern District of Indiana and was also partner at the Indianapolis law firm of Bose, McKinney & Evans. She started her Indianapolis legal career as the first female assistant U.S. attorney. Barker, who is an IU alumna, is active in numerous judicial, civic, educational, cultural and religious organizations, including the State of Indiana Bicentennial Commission, the board of directors of IU Health Partners Inc. and the board of the Indiana Historical Society.
In addition, honorary Doctor of Humane Letters degrees will be awarded to:
Donald Berwick, former administrator of the Centers for Medicare and Medicaid Services in the U.S. Department of Health and Human Services, president emeritus and senior fellow at the Institute for Healthcare Improvement and one of the nation's leading authorities on health care quality and improvement.
Elizabeth Boris, founding director of the Center on Nonprofits and Philanthropy at the Urban Institute and one of the leading scholars in the field of nonprofits and philanthropy.
IU East
Craig Kinyon, president and CEO of Reid Health, and Charlie Nelms, IU alumnus and longtime leader in higher education, will receive honorary degrees during IU East's commencement ceremony May 10.
Kinyon became CEO of Reid Health, the region's largest employer and one of IU East's primary partners, in 2008. Nelms, an IU alumnus, has held administrative positions both inside and out of the university, including associate dean for academic affairs at IU Northwest, chancellor at IU East and the vice president for institutional development and student affairs at IU Bloomington.
IU Kokomo
IU Kokomo will honor Emita Hill, the campus's first female chancellor, with an honorary Doctor of Humane Letters during its commencement ceremony May 7.
Hill is an author and the founder of the Summer Institute for Bronx Teenagers, and she was founding director of The Cities and the Humanities program in the Bronx. She was awarded the Thomas Hart Benton Mural Medallion by former IU President Thomas Ehrlich.
IU Southeast
William Shrewsberry Jr., president and CEO of Indianapolis engineering and environmental consulting firm Shrewsberry & Associates, will be presented with an honorary degree during IU Southeast's commencement ceremony May 6.
Shrewsberry, who is an alumnus of IU Southeast, has served on the Jeffersonville City Council, worked for former Indiana governors Evan Bayh and Frank O'Bannon, was executive director of White River State Park and served as deputy mayor of public policy for former Indianapolis Mayor Bart Peterson.
Other campuses
Additional commencement ceremonies include IU South Bend on May 7 and IU Northwest on May 9. Full details for each campus's commencement ceremony can be found on IU's University Events website.