BLOOMINGTON, Ind. – For the third time in a row, the Paul H. O'Neill School of Public and Environmental Affairs at Indiana University Bloomington is ranked No. 1 for its master's program in public affairs in the U.S. News and World Report Best Graduate School rankings, released today. This year, the O'Neill School shares the top ranking with the Maxwell School of Citizenship and Public Affairs at Syracuse University.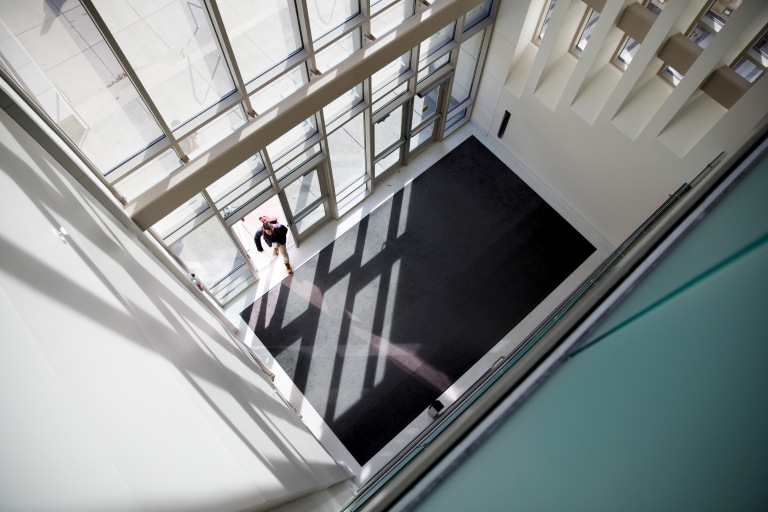 "These rankings underscore how the O'Neill School of Public and Environmental Affairs, the first school in the U.S. to combine public management, policy and administration together with the environmental sciences, has become synonymous with excellence at IU and throughout the world," IU President Michael A. McRobbie said. "They are a testament to our outstanding faculty, who are routinely pushing frontiers in innovative teaching, learning and service. They also reflect the success of our school's first-rate academic programs, which, for nearly a half century, have produced outstanding graduates who work around our state and across the globe toward finding solutions to some of our society's most challenging problems."
In addition, the Bloomington school has three specialties in the No. 1 spot: environmental policy and management, nonprofit management, and public finance and budgeting.
The O'Neill School at IUPUI saw a significant jump in its ranking, moving up to 39 from 52 in 2018. The IUPUI location also has three specialties in the top 20: nonprofit management (third), local government management (16th) and urban planning and policy (tied for 17th).
"With our school's recent renaming in honor of Paul H. O'Neill's legacy of leadership, this No. 1 ranking is a terrific way to start our new era," Dean John Graham said. "The O'Neill School remains as committed as ever to excellence and influence in public and environmental affairs education."
A number of other IU programs are also represented in the newest U.S. News and World Report rankings, including programs in the IU Kelley School of Business, School of Education, School of Medicine, School of Nursing, the Maurer School of Law and the McKinney School of Law.
U.S. News rankings are based on statistical and reputational data about graduate programs at U.S. colleges and universities collected in fall 2018 and early 2019.
Rankings for IU graduate programs include:
The complete rankings are available on U.S. News and World Report's website.