A prominent climate scientist, environmental communicator and evangelical Christian will deliver a free public lecture from 7:30 to 9 p.m. March 26 at the Indiana University Fine Arts Building auditorium, located across from the Showalter Fountain on the IU Bloomington campus.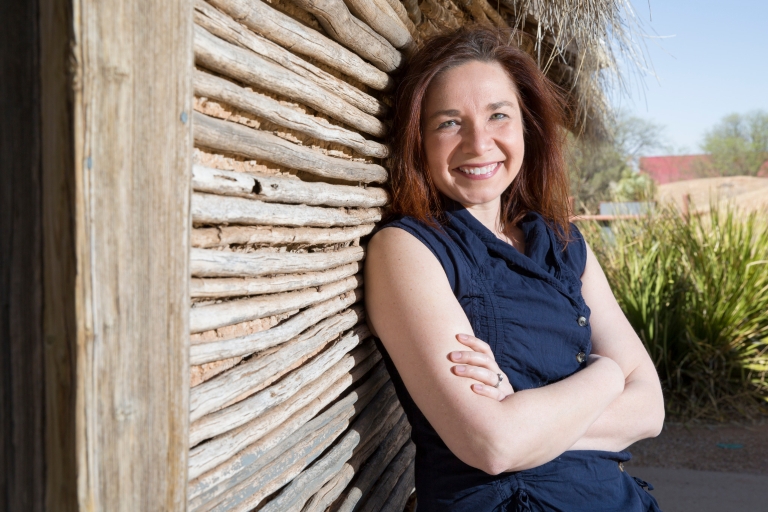 The speaker is Katharine Hayhoe, an atmospheric scientist, professor and co-director of the Climate Science Center at Texas Tech University. Her talk is titled "Talking Climate: Why Facts are Not Enough."
A lead author on the Fourth National Climate Assessment, Hayhoe has been widely recognized for her ability to convey climate science to both academic and faith-based groups around the world. Her TED talk on how to communicate effectively about climate change has been viewed over 1 million times, and she has been named the recipient of the American Geophysical Union's Climate Communications Prize and the Commonwealth Club of California's Stephen Schneider Award for Outstanding Climate Communication.
As a researcher, Hayhoe focuses her work on developing and applying high-resolution climate projections to understand what climate change means for people and the natural environment. She is a frequent commentator on national and international media and has written and produced a PBS Digital Studios short series, "Global Weirding: Climate, Politics and Religion."
Over the past several years, Hayhoe has been included on lists of the world's most influential people, leading global thinkers and visionaries transforming American politics by Time Magazine, Foreign Policy, Fortune and Politico. She is a co-author of the book "A Climate for Change: Global Warming Facts for Faith-Based Decisions," written with her husband, Andrew Farley, an evangelical pastor.
The event will feature an introduction by IU Distinguished Professor Ellen Ketterson, principal investigator of IU's Prepared for Environmental Change Grand Challenge initiative and director of IU's Environmental Resilience Institute, and Robert Whitaker, senior pastor of Evangelical Community Church in Bloomington.
Early arrival is recommended since seating capacity is limited. Public parking is available either at the Indiana Memorial Union parking lot on Seventh Street or in the Jordan Avenue parking lot south of Seventh Street.
Hayhoe's visit is sponsored by Concerned Scientists at IU, IU's Environmental Resilience Institute, the IU Integrated Program in the Environment, the IU Bloomington College of Arts and Sciences' Department of Earth and Atmospheric Sciences, the IU Paul H. O'Neill School of Public and Environmental Affairs, Hoosier Interfaith Power & Light, Bloomington Earth Care, and the Citizens Climate Lobby.
The Environmental Resilience Institute was founded as part of Indiana University's Prepared for Environmental Change Grand Challenge initiative, which brings together a broad, bipartisan coalition of government, business, nonprofit and community leaders to help Indiana better prepare for the challenges that environmental changes bring to our economy, health and livelihood. Announced in May 2017, Prepared for Environmental Change is working to deliver tailored and actionable solutions to communities across the state of Indiana.