Indiana University Bloomington will enter our bicentennial year, which begins July 1, 2019, as a thriving space for urgent and significant inquiry and ingenuity.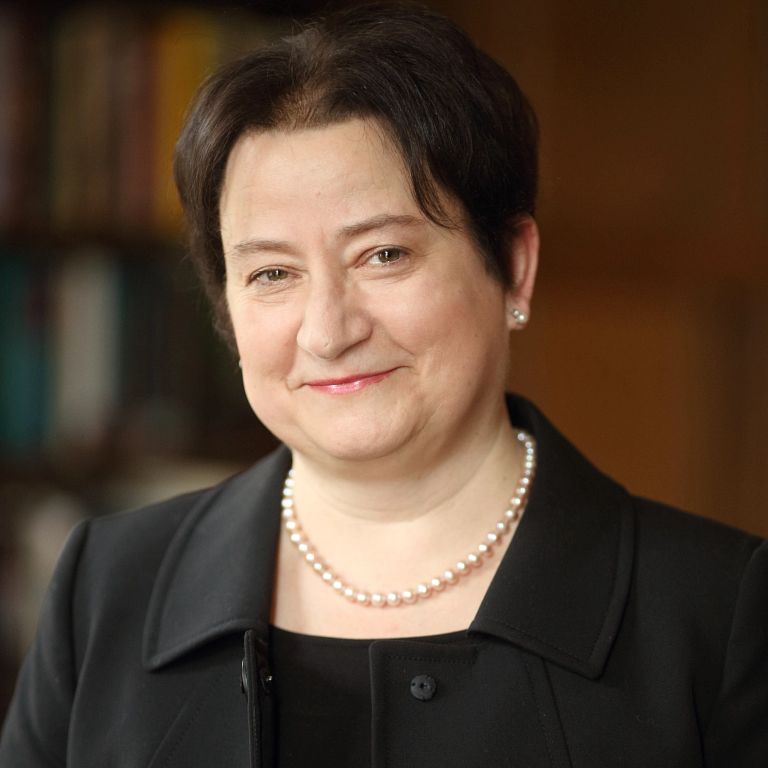 We are systematically addressing the wicked challenges and brilliant opportunities set forth in the Bicentennial Strategic Plan for IU Bloomington. Now, in March 2019, we are a campus transformed – a more involved, more inclusive and more innovative place than ever before, as we build upon a 200-year foundation of passionate learning, powerful research and global engagement.
More involved
Through several major initiatives, we are improving life in the state by precisely focusing our vast resources and expertise in the places where they are most helpful. The Center for Rural Engagement and programs like its Sustaining Hoosier Communities initiative have helped IU build enduring connections with more than 1,400 community members in 27 Indiana communities.
In the fall of 2018 alone, IU students contributed nearly 250,000 hours of service and volunteerism in Indiana. Our new IU Corps network serves as a front door to IU for community agencies seeking to engage our students, and as a one-stop shop for our students to learn about service projects in our community, throughout the state, across the nation and around the world.
The Arts and Humanities Council has brought the world to Bloomington through its annual Global Arts and Humanities Festival series, which offers shared cultural experiences that bring our domestic and foreign students together. Through the Granfalloon and First Thursdays initiatives, the series has created truly cool programming with depth that brings together generations and draws friends and alumni to our campus.
Our research office, the Arts and Humanities Council, and many faculty have helped our campus secure more than $2.3 million in external arts and humanities funding, including major grants from the Mellon Foundation, the Luce Foundation, the National Endowment for the Humanities and the American Council of Learned Societies. IU has received the fourth-highest total of awards from the National Endowment for the Humanities – nearly $7 million – over the past decade.
When completed, the new 700,000-square-foot IU Health Regional Academic Health Center will include a cancer center, surgical services, a women's center, neonatal intensive care, physician offices and a trauma center. A 50,000-square-foot space within the building will include a health care simulation center where students and clinicians can train on new patient care techniques. This innovative center will help address the shortage of health care services in our region and will be a space where IU students in varying health professions can work together.
More inclusive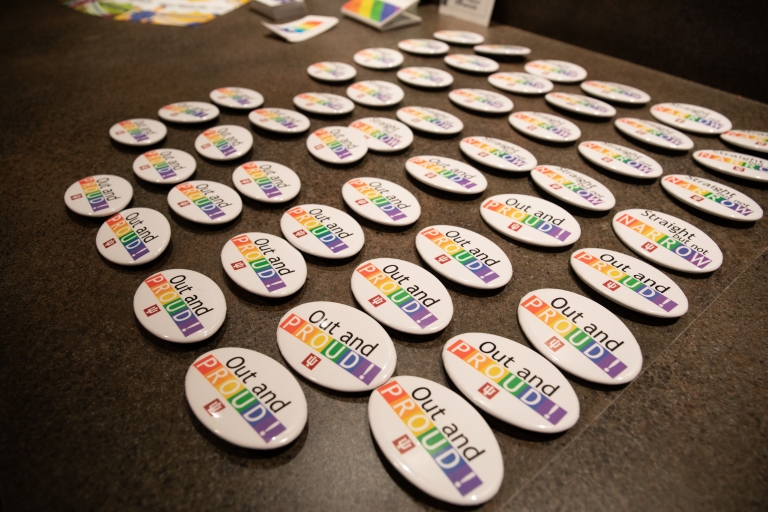 Overall, underrepresented students now constitute 22.3 percent of our total undergraduate population, up from 17.9 percent in 2013. In September 2018, for the fourth year in a row, IU Bloomington received the Higher Education Excellence in Diversity Award from Insight Into Diversity magazine; for the second straight year, IU Bloomington was named "Diversity Champion," a designation shared by just 15 universities nationwide.
We are committed to retaining and graduating underrepresented students. In 2015, our Groups Scholars Program moved from one year of funding to four years, helping retain more students. Each year since the 2015 Groups class, the first-year retention rate has been over 88 percent.
Our Office of the Vice Provost for Diversity and Inclusion expanded in 2017, adding more staff to coordinate diversity efforts campuswide to embed evidence-based best practices in the creation of a more diverse, equitable and inclusive campus.
Our LGBTQ+ Culture Center celebrates sexual and gender diversity on a campus rated one of the friendliest in the U.S. for queer students and their friends and supporters, and Campus Pride's 2017 "Best of the Best" list of the top-25 LGBTQ-friendly colleges and universities.
More innovative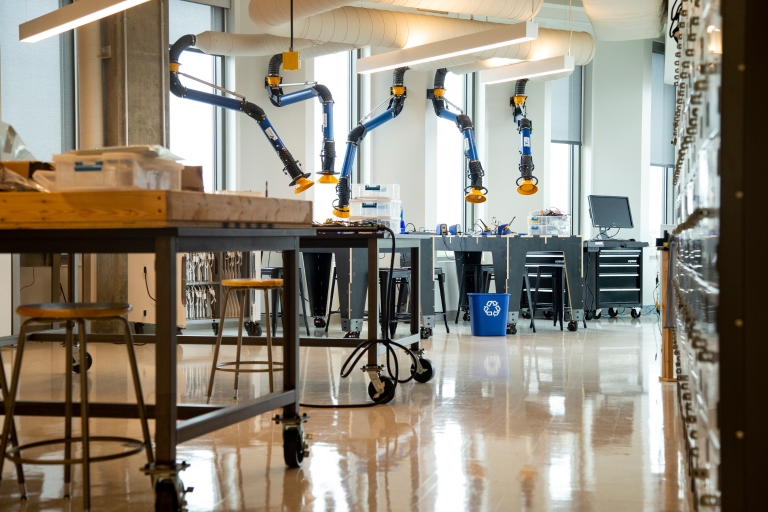 Through IU's Grand Challenges initiatives, our university is collectively generating and applying research toward large-scale goals that can only be solved by the application of dedicated research findings across disciplines in collaboration with community partners.
The Emerging Areas of Research program was launched in 2016 at IU Bloomington, with an inaugural award of $3 million to apply research on toddler learning to the improvement of machine learning and artificial intelligence. In 2018, IU Bloomington awarded Emerging Areas of Research grants for projects on food systems sustainability and quantum information science.
Through our technologically advanced support, we are more globally connected, and our library's open-source, digitization and preservation projects are making more materials accessible while preserving historically important materials including recordings and garments.
In recent years, we have launched new schools and important programs to help vigorously propel us into the next century, including:
The Hamilton Lugar School of Global and International Studies.
School of Public Health-Bloomington.
The School of Informatics, Computing and Engineering, which includes a new intelligent systems engineering department.
The Media School.
The School of Art, Architecture + Design.
Integrated Program in the Environment, jointly administered by the newly renamed Paul H. O'Neill School of Public and Environmental Affairs, the School of Public Health-Bloomington and the College of Arts and Sciences.
I want to close with an example of why all of this work is so important. Through the Center for Rural Engagement's Rural Arts Series, our faculty and students are working with middle school and high school students in Salem, Indiana. Bonnie Harmon, band director from Salem Community Schools, sent a letter following the collaboration, excerpted here:
My high school and eighth-grade bands combine each spring for their concert in an effort to encourage eighth-graders to continue as freshmen. The combined bands were the group that played in the Side-By-Side concert yesterday. They were terrified. Both groups expressed great apprehension about playing alongside such a wonderful ensemble. When I stood onstage and asked them if they were ready to take their places in the group, they responded with timid, "no's" and such pitiful wide-eyed looks of fear I wish you could have seen them … But your students welcomed them. They opened their ranks and encouraged them to sit amidst them. They smiled, they asked names, they shook hands, they shared stories of THEIR eighth-grade and high school years. They were magnificent. I quickly saw my students relax and release some of their apprehension.
On one of the selections, we have a clarinet soloist who is a sophomore. She is enthusiastic but inexperienced and very self-conscious. She loves band. This is her "tribe."
When it came time for that song, I could see her fear. Dr. Smedley had the clarinet soloist in the Symphonic Band play the solo first, then struck up the entire combined band. My soloist started softly and began to falter, her confidence waning. The IU clarinetist softly joined in, letting our student take the lead. She gained confidence and finished the solo. Such kindness and compassion! The heart of a teacher was demonstrated by Dr. Smedley and by that fine clarinetist from the Symphonic Band. My student glowed. She believed.
Just as that student believed, we at IU Bloomington believe. We believe in the power of being stronger when we are working together. We believe that through our involvement in the world around us, through our inclusion of many voices and through our innovation finding new ways to solve problems, we can make this world a better place. And, to quote Indiana's own Kurt Vonnegut, patron saint of our Granfalloon festival: "If this isn't nice, I don't know what is." 
Lauren Robel is provost and executive vice president of IU Bloomington.