The same shoe print left at the scene of multiple vandalism scenes. A textile fiber that seems out of place. A fingerprint on a doorknob or a piece of paper.
All of these details could be easily overlooked, but it's the job of Levi Minnick, Indiana University Police Department crime scene investigator and evidence manager, to meticulously search for clues like these, thoroughly document them and keep them carefully preserved for possible use in a court of law.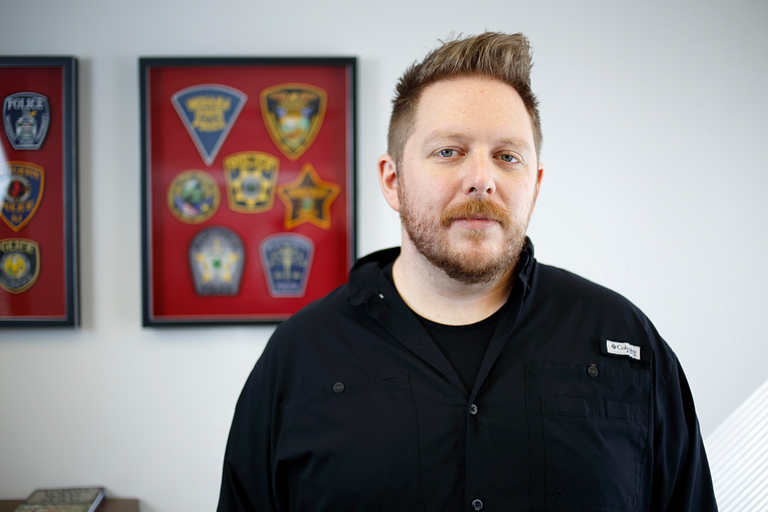 He's part of a department dedicated to protecting IU's most valuable assets – its students, staff and faculty who call campus home.
When the department is called to a scene, the shift commander decides whether it needs to be secured for evidence collection. If the answer is yes, Minnick has a host of tools at his disposal, like Ninhydrin, an aerosol spray that reveals fingerprints on porous surfaces like paper, and can pull prints from other surfaces using a latent fingerprint kit.
He occasionally uses a more creative method of finding prints. An item to be tested is placed inside an aquarium, along with a candle warmer that heats superglue placed in muffin tins. The resulting vapor fills the aquarium and reveals nearly perfect prints on the item. Though seemingly low-tech, Minnick said, this cyanoacrylate fuming method can be less risky than using the kit, which can obscure prints.
In addition to collecting physical evidence, Minnick also does detailed photography at each crime scene. He also sometimes sketches scenes, pulls blueprints of buildings, finds aerial shots from Google Images, or downloads security camera footage or other types of digital evidence to create the clearest picture of the scene.
"In forensics, we follow the Locard's exchange principle, which says every criminal that visits a crime scene leaves a part of himself at that scene, no matter how careful he is," Minnick said. "With modern-day techniques and equipment, something that is so miniscule could create a conviction."
But when Minnick collects evidence at a crime scene, convicting a suspect is never his goal. His job is merely to collect as much information as possible and hand it over to a detective, who decides how to use it. Minnick must remain impartial and methodical to ensure that every crime scene investigation is done without bias.
"The work I do is as much to exonerate a suspect as it is to convict a suspect," he said.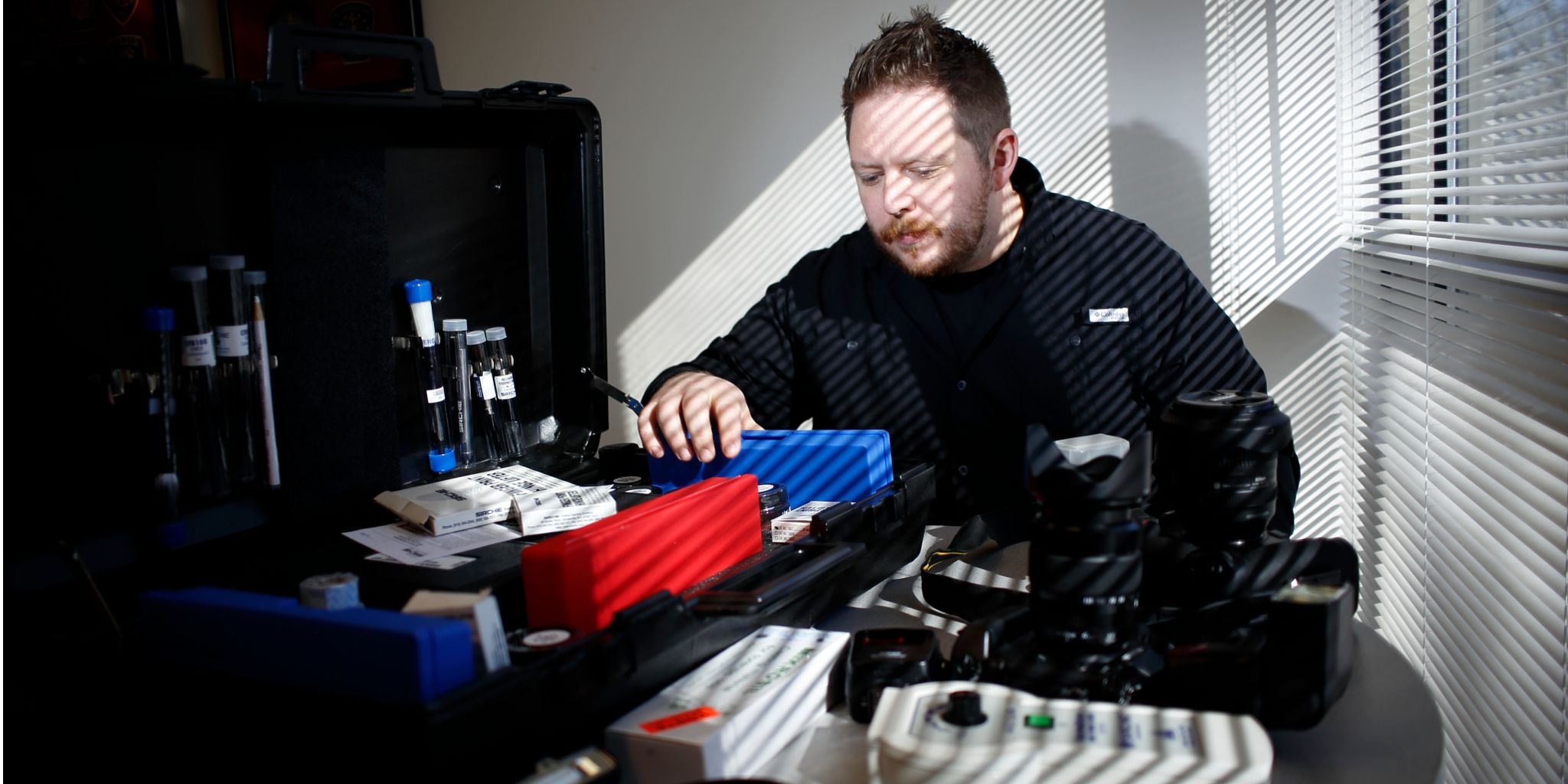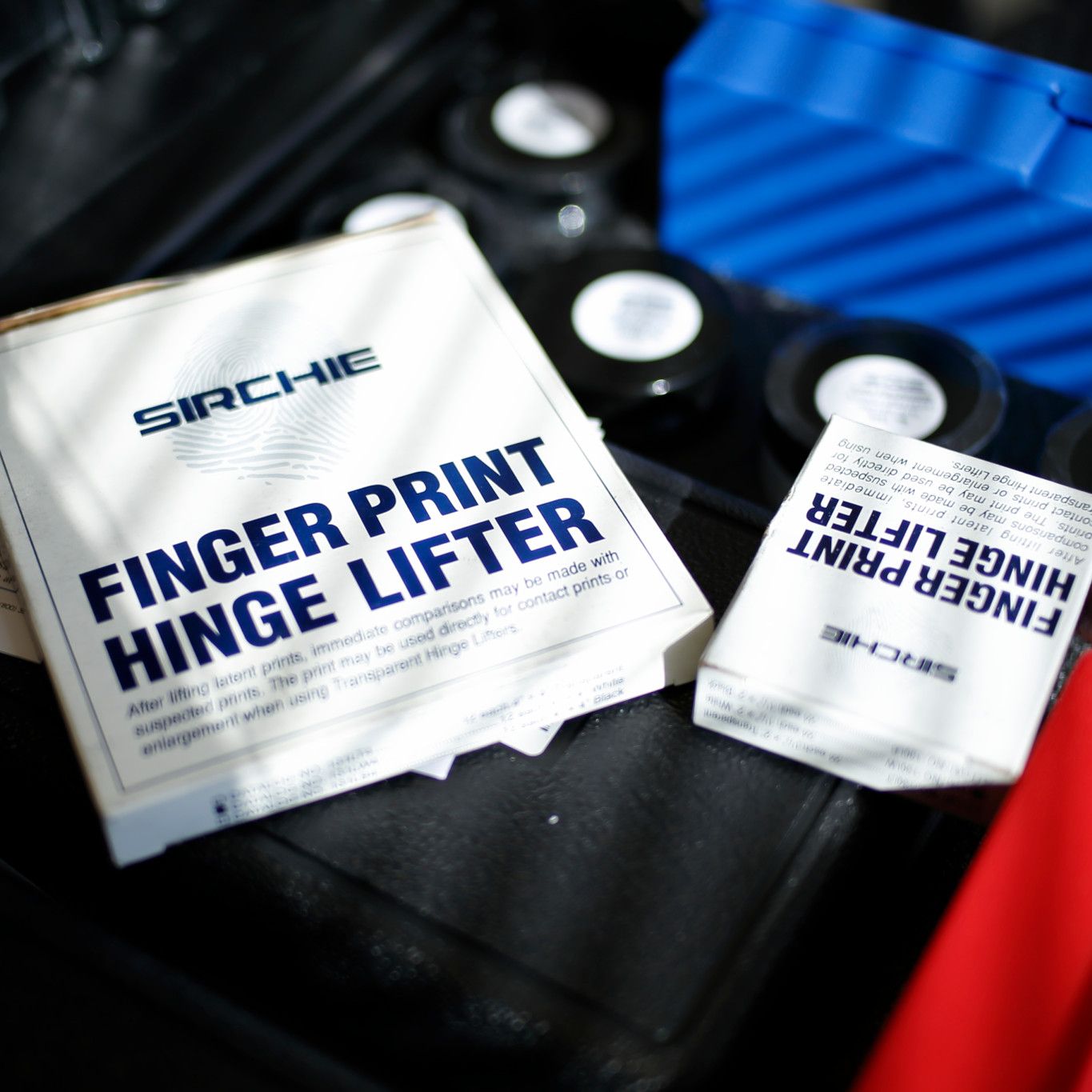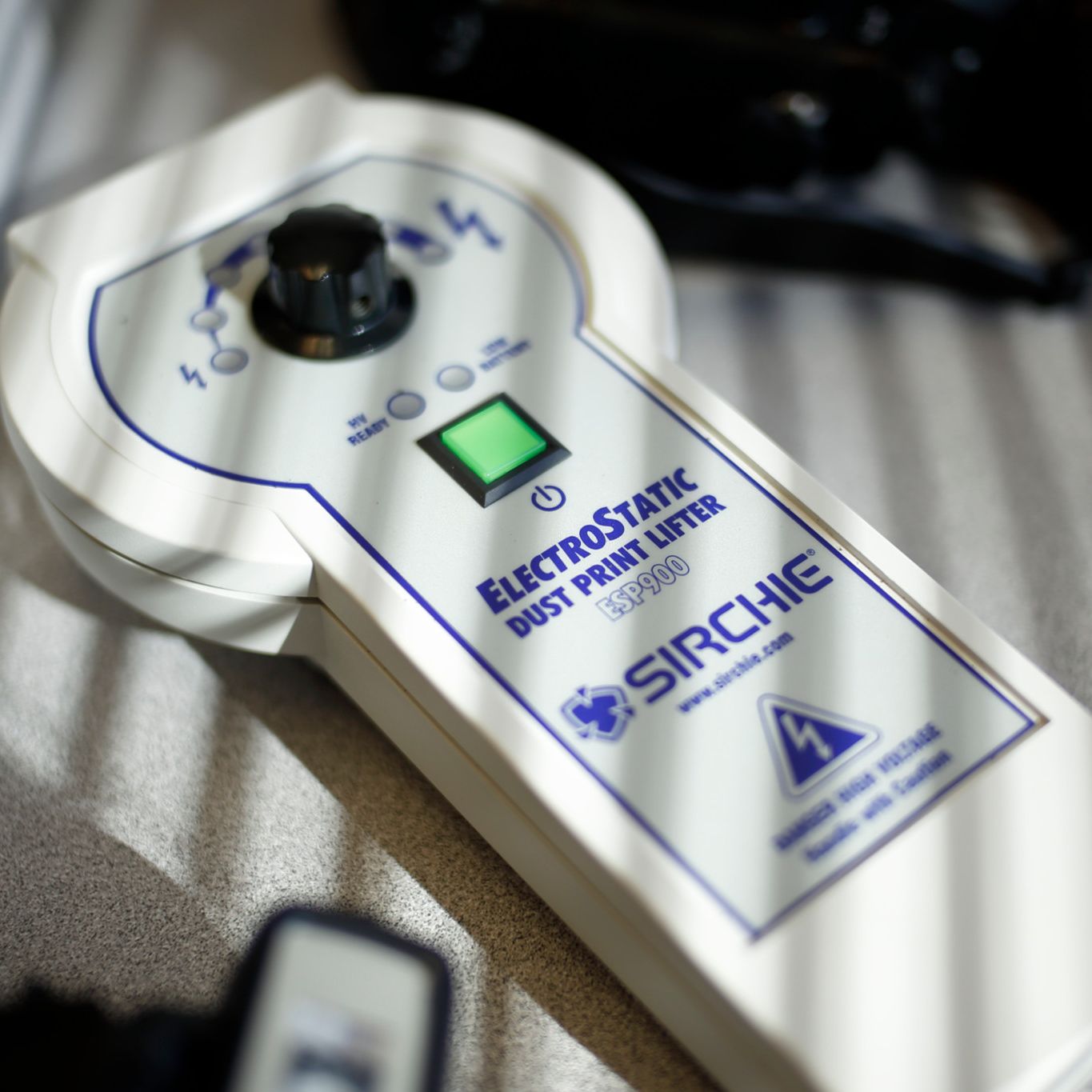 Photos by Eric Rudd, Indiana University
It's also Minnick's job to ensure that all evidence follows a secure chain of custody, whether it is collected by him or a responding officer. He is the only person with access to the evidence room at the police station, which is secured by cement walls and double-locked doors that can be opened only with a registered, serialized, non-duplicable key. If a prosecutor needs a piece of evidence for a court hearing, Minnick is the only one who can retrieve it.
And if there is ever a question about the impartiality Minnick uses to collect evidence or the security of the chain of custody, he could be called to testify in front of a jury. If he can't prove either, the evidence could ultimately be deemed unusable.
Evidence can remain under Minnick's care for many years, as cases can move slowly through the courts. If a piece of evidence needs to be sent to the lab for testing, it can take up to six to eight months before he receives the results. He said most people don't realize the amount of time it takes to process a scene and collect evidence, and juries often overestimate the type of information he is able to provide – a result of television shows like "NCIS" and "CSI" that package investigations into clean, 40-minute plotlines, he said.
Technology is always advancing, though, giving Minnick more tools to answer questions. He regularly attends trainings to stay up to date on the latest techniques and equipment, including 80 hours of training with the Indiana Law Enforcement Academy and a trip to the National Forensic Academy at the University of Tennessee.
Minnick, who started with IU Police Department as overnight security, keeping watch over campus buildings in Old Crescent, said he has always been interested in forensics. His analytical curiosity made him the perfect candidate to take over when the detective who did property and evidence for the department retired in 2015.
"Going to a crime scene is like trying to piece together a big puzzle," he said. "An eyewitness testimony or even a confession can be great, but at the end of the day people sometimes think they see things they didn't really see, but forensics don't lie. It's science."
In addition to crime scene investigation and managing physical evidence, Minnick oversees the department's vehicle camera recordings, recorded phone lines, 911 recorded radio traffic and the campuswide lost and found. He has also started training the next generation of crime scene investigators as an instructor at the IU Police Academy, where he teaches cadets lessons on fingerprinting, forensic photography, and collecting, packaging and processing evidence.
"I always try to keep in mind that at every crime scene, I have an obligation to the victim to do my best," Minnick said.