Samantha Power to speak at IU Bloomington undergraduate commencement ceremony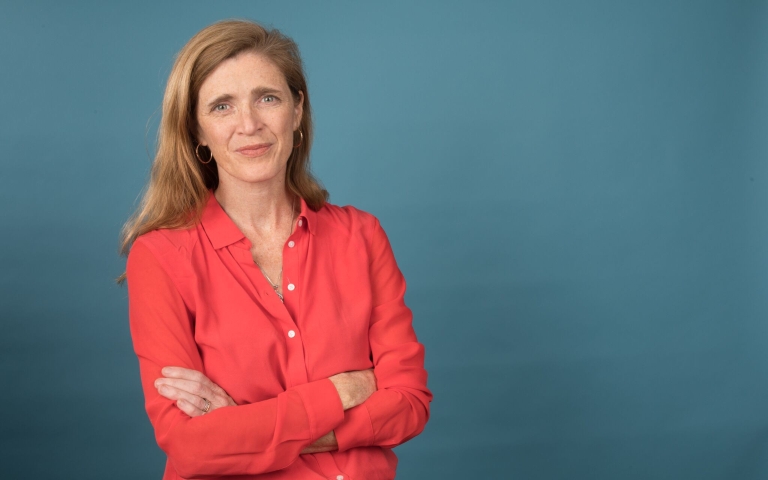 The IU Bloomington undergraduate commencement ceremony May 4 will feature guest speaker Samantha Power, who will also receive an honorary Doctor of Humane Letters degree.
The youngest-ever U.S. ambassador to the United Nations and a member of President Obama's cabinet, Power is a leading voice for principled American engagement in the world.
One of Time's "100 Most Influential People" and a Pulitzer Prize-winning author, Power is a professor of practice at Harvard Kennedy School and Harvard Law School. She began her career as a journalist, reporting from places such as Bosnia, East Timor, Rwanda and Sudan.
Cummins Chairman and CEO Tom Linebarger will speak during the IU Bloomington graduate ceremony May 3. Speakers for other campus commencement ceremonies were announced as well.
Researchers: Apply for $25,000 Johnson Center grants until April 17
Leaders at the Johnson Center for Innovation and Translational Research, part of the Indiana University Innovation and Commercialization Office, have announced an April 17 deadline for IU Bloomington researchers to submit proof-of-concept projects for the fifth annual Translational Research Pilot Grant Program.
Applications must be submitted electronically to ico@iu.edu. They will be assessed for their scientific merit, potential to significantly enhance the commercial development of the discovery and prospects for creating new intellectual property. More information about proposal requirements is available.
Project budgets up to $25,000 will be considered. The funds can be used to support laboratory research or to purchase services from IU core facilities or external vendors.
Projects must be directly related to moving IU research or scholarly activity closer to commercialization and must be based on discoveries that have been submitted to the IU ICO.
Funding will be available June 1.
Noojin named new director of Campus Bus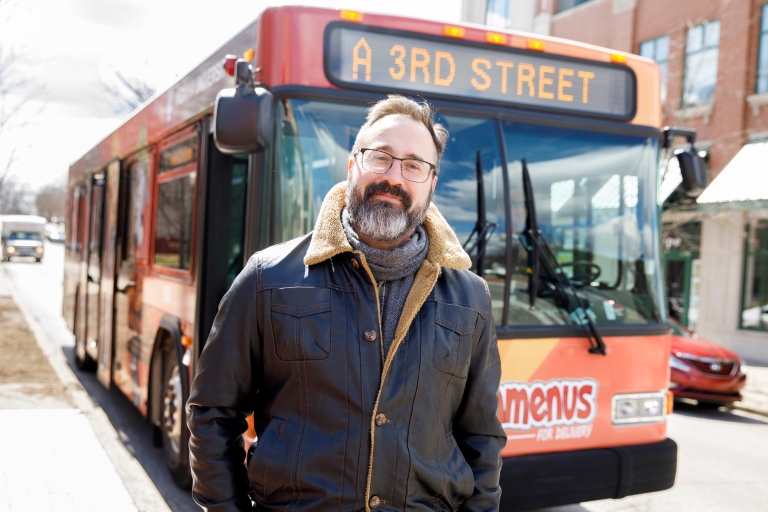 Brian Noojin has been named director of Campus Bus, following the retirement of longtime director Perry Maull.
Noojin, an IU alumnus, began driving at Campus Bus in 1996 and was promoted to operations supervisor in 2007. He has been assistant operations manager since 2012.
"I am looking forward to the challenges we face in transportation and the opportunity to effect change in and through our department for the university and community I grew to love as a freshman," Noojin said.
Assistant Vice Provost of Auxiliary Business Services Julie Bauters said Noojin has in-depth knowledge of Campus Bus operations, familiarity with public transportation issues, and strategies and good relationships with local partners.
"We are confident that Brian will not only be able to sustain the current operational strengths of Campus Bus, but that he will also work with staff members to implement innovations that keep Campus Bus on the forefront of public transportation and campus accessibility," she said.
Bloomington Professional Council annual spring forum set
The Bloomington Professional Council's annual spring forum will take place from noon to 1 p.m. April 5 in the Global and International Studies Building's auditorium.
The forum will focus on the effects that recent immigration policy changes have had on Indiana University. The speaker is Rendy Schrader, the director of student and scholar advising in the Office of International Services, who previously worked for the National Association for Foreign Student Affairs in Washington, D.C.
You can register to attend online.
Walter Gantz named associate dean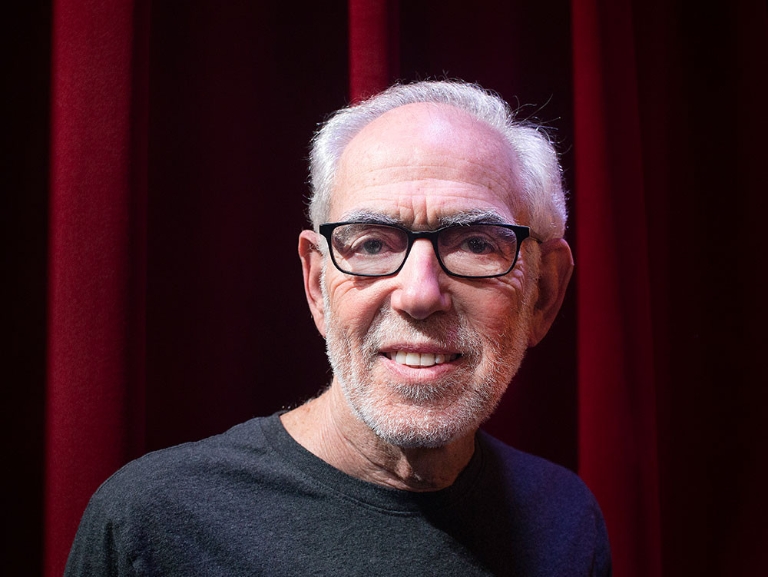 Walter Gantz will become the new associate dean of The Media School on July 1. He will replace Betsi Grabe, who has decided not to renew the contract for the position after her four-year term. After June 30, she will return to research and teaching.
As associate dean, Gantz will work closely with unit directors and faculty members to guide the academic direction of the school at both the undergraduate and graduate levels. He will have leadership duties across all of the academic activities of the school and will help the dean with strategic directions and execution.
Bob Zaltsberg to join WFIU-WTIU news team
Starting April 1, veteran journalist Bob Zaltsberg will join the WFIU-WTIU news team on a part-time basis. Zaltsberg recently retired from The Herald-Times, where he worked for more than 40 years, including 33 years as the editor of the paper.
In his new role at the WFIU-WTIU newsroom, Zaltsberg will lead a community-driven journalism project called City Limits: Bloomington. This series provides an opportunity for audiences to ask questions about Bloomington and its future, and then the WFIU-WTIU news team searches for answers.
The goal of City Limits is to build an archive of stories about the city of Bloomington and become the place where people can go to get answers about the city. With Zaltsberg heading the project, the news team will begin producing stories on a weekly basis.
Faculty reminder: Walk IT Wednesdays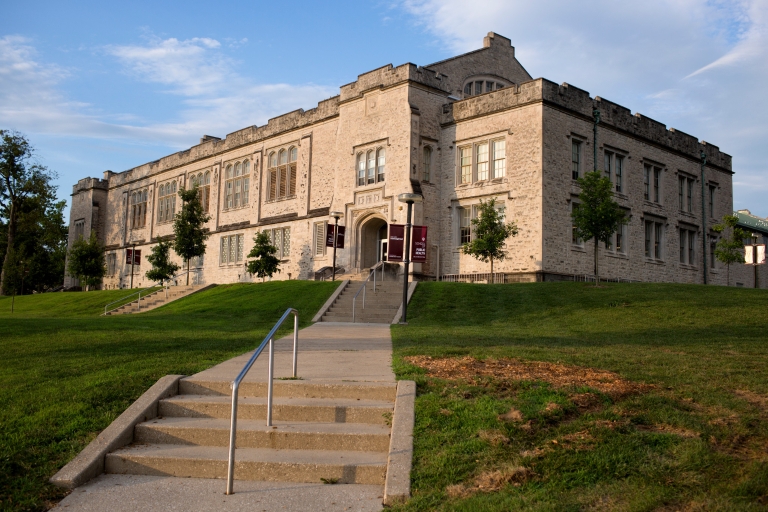 Walk IT Wednesdays is a walk-and-learning event sponsored by UITS, the Faculty Academy on Excellence in Teaching and Healthy IU. Each week, consultants will discuss your ideas for effective teaching and learning with technology.
Schedule: Wednesdays from 11:30 a.m. to 1 p.m.
Where: Intramural Center, 1025 E. Seventh St.
RSVP: https://go.iu.edu/walkIT
The theme for each week is structured around a particular goal and technologies designed to help meet it:
March 27: Encourage students to better prepare for class.
April 3: Save students money with engaging course materials.
April 10: Create inclusive classes.
April 17: Keep teaching during closings.
April 24: Collaborate in the cloud – or – choose your own adventure.
Kinsey Institute announces inaugural Alfred C. Kinsey Distinguished Researcher Award
Janet Shibley Hyde has been named the recipient of the inaugural Alfred C. Kinsey Distinguished Researcher Award, which honors renowned scientists and academics who shape the understanding of human sexuality through their research.
Hyde is an Evjue-Bascom Professor, the Helen Thompson Woolley Professor of Psychology and Gender and Women's Studies, and director of the Center for Research on Gender and Women at the University of Wisconsin, Madison.
Hyde will receive the award at the inaugural Alfred C. Kinsey Distinguished Researcher Award Dinner and Lecture on April 8 in Bloomington. The award is made possible through a new endowed fund at the Kinsey Institute.
Prominent climate scientist to speak at IU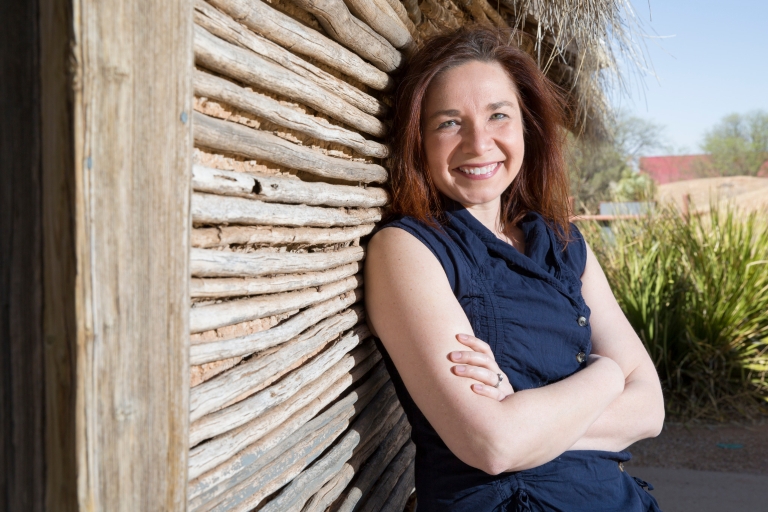 A prominent climate scientist, environmental communicator and evangelical Christian will deliver a free public lecture from 7:30 to 9 p.m. March 26 at the Fine Arts Building auditorium, located across from Showalter Fountain.
The speaker is Katharine Hayhoe, an atmospheric scientist, professor and co-director of the Climate Science Center at Texas Tech University. Her talk is titled "Talking Climate: Why Facts Are Not Enough."