BLOOMINGTON, Indiana – Following qualification races March 23, the 2019 Indiana University Little 500 pole positions will be held by SKI in the women's race and Cutters in the men's race. These teams will wear the green jerseys during the races on April 12 and 13 and have the honor of being the top qualifiers for this year's race.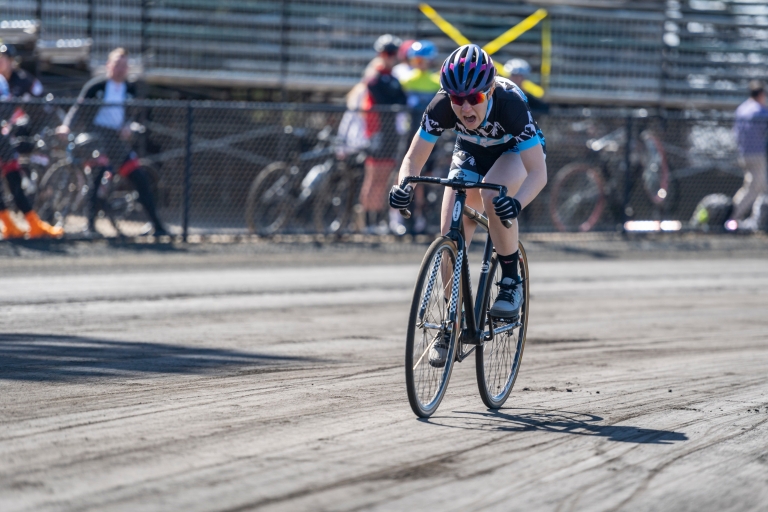 "Dedicated IU Student Foundation students, led by our 2019 steering committee, have worked tirelessly to plan and execute this year's Little 500 races," said Tara Vickers, director of the IU Student Foundation. "We look forward to two exciting races, where amateur sport and collegiate competition will shine and our whole campus will come together to celebrate one of Indiana University's most unique philanthropic traditions."
The student-run event raises money for undergraduate student scholarships through the Little 500 Financial Emergency Fund. Proceeds from the Little 500 contribute to the fund, which supports students who face obstacles to continuing their education at IU Bloomington due to financial hardship. Since it began in 1951, the Little 500 has raised more than $2 million for student scholarships.
"Being a part of the 19-person IUSF steering committee entrusted with planning and putting on the Little 500 has been a remarkable experience," said Addison Housand, IU Student Foundation president. "Over the past four years, the IU Student Foundation has taught me about leadership and has given me a family of incredibly hardworking and passionate people.
"Our steering committee has spent the last year working to create a memorable weekend for both the IU and Bloomington communities. It is truly an honor to carry on one of the campus's greatest philanthropic traditions, and the Little 500 will forever bring me home again to Indiana."
This year's race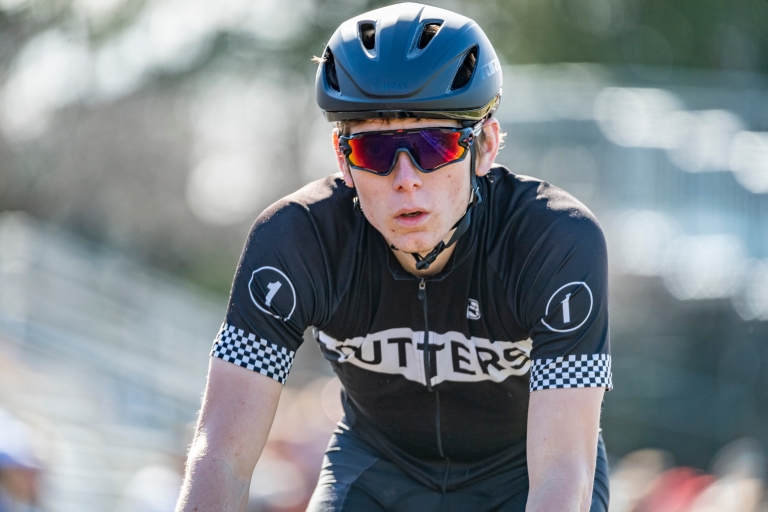 Presented by Indiana University and the IU Student Foundation, this year's women's race will begin at 4 p.m. April 12, and the men's race will begin at 2:30 p.m. April 13 at Bill Armstrong Stadium. Gates will open 90 minutes before the green flag is scheduled to drop.
Tickets can be purchased online and permit admission to both events. Admission is $35 in advance or $45 at the gate. Tickets for children ages 3-12 are $15, and tickets for children 2 and under are $5.
Fans can also watch the races live online at broadcast.iu.edu or via the IU Student Foundation's Facebook live stream. WIUX student radio will call the action.
Metal detectors will be in place at stadium entrances, and bag checks will be enforced, though the event will not follow the clear-bag policy implemented by IU Athletics in 2017. Attendees are encouraged to arrive early and prepare accordingly.
More Little 500 events
Cycling for Scholarships allows Little 500 teams to compete off the track and raise money for rider scholarships. Each team collects donations through its own Fundly site looking to earn the honor of wearing the cream-and-crimson candy-striped jerseys on race day. Donations are accepted now through April 14.
The spring cycling series allows teams to earn points through three different events. The winning men's and women's teams get the distinction of wearing white jerseys during the Little 500 races. All spring cycling events take place at Bill Armstrong Stadium and are free and open to the public.
Individual time trials take place at 3 p.m. March 27.
Miss N Out begins at noon March 30.
Team Pursuit starts at 1 p.m. April 6.
The history behind the race
The Little 500 is patterned after the Indianapolis 500 and includes up to 33 teams lining up for the start in 11 rows of three. Starting positions are determined by qualifying times, with the fastest team securing the pole. As many as four riders can compete on a team. When a rider is tired, he or she exchanges the bicycle with a teammate. The women's race is 25 miles – 100 laps – on a quarter-mile cinder track. The men's race is 50 miles – 200 laps – on the same track. All race competitors are amateurs and are full-time students at IU Bloomington.
The event began in 1951 as a men's race between teams from fraternities and residential units. In 1988, a women's race was added, and modern fields for both events have expanded to include student groups and independent riders.
As with the Indy 500, winners of the Little 500 are immortalized on its version of the Borg-Warner Trophy, which is displayed year-round at the Indiana Memorial Union. Historically, the Cutters with 13 wins and Kappa Alpha Theta with eight titles hold the most victories in their respective fields. Both teams took top honors in 2018.