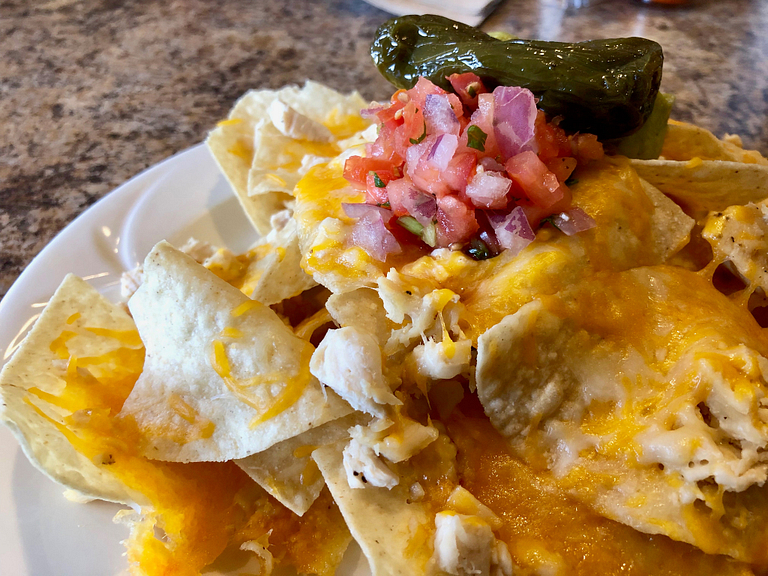 Recent weeks have given us hints of spring as evidenced by sunshine, warmer temperatures and a busier downtown Indianapolis canal near the IUPUI campus.
Some of that foot traffic heads in the direction of the cluster of museums on the south end of the canal. The Indiana State Museum, the Eiteljorg Museum of American Indians and Western Art, and the Indiana History Center will see an increase in patronage, but not just in the exhibits – the museums' cafés are seeing full tables during lunchtime.
Tickets are not required to lunch at the museums, but a healthy appetite is.
Eiteljorg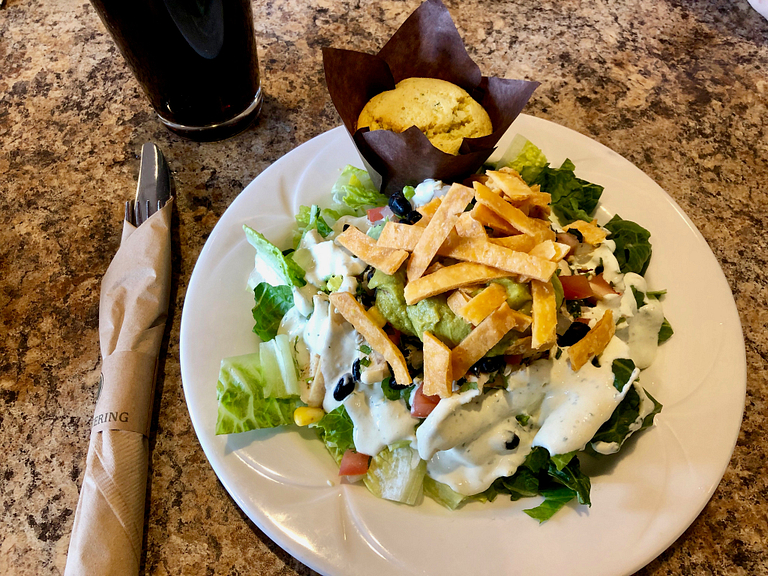 The café within the Eiteljorg Museum of American Indians and Western Art has a Southwestern "Mexicana" focus. There's a quesadilla of the day, along with the standard nachos, tacos and fajitas. A recent stop saw the showcased quesadilla filled with roasted turkey, red peppers and Monterey Jack cheese.
On the menu
Among the specialty salads is the tangy Rancho del Sol, which boasts corn-and-black-bean salsa, pico de gallo, and jalapeño-lime sour cream. Each salad comes with a cornbread muffin, which offers a bit of a green-chile kick. The salad list also features the Valley Verde, with cilantro chicken and pepitas (shelled pumpkin seeds), and the Avocado Chicken Caesar, with crispy tortilla sticks and cilantro dressing.
Other zesty selections include beef empanadas with salsa verde; sweet corn croquettes with cotija cheese; and the Tatanka Burger, an eight-ounce buffalo burger with guacamole, pico de gallo and Fair Oaks Farms peppered Havarti cheese.
The Eiteljorg café is open anytime the museum is, but its full menu is available only during midday hours: 11 a.m. to 2:30 p.m. Monday through Friday, 11 a.m. to 3:30 p.m. Saturdays and noon to 2:30 p.m. Sundays.
State Museum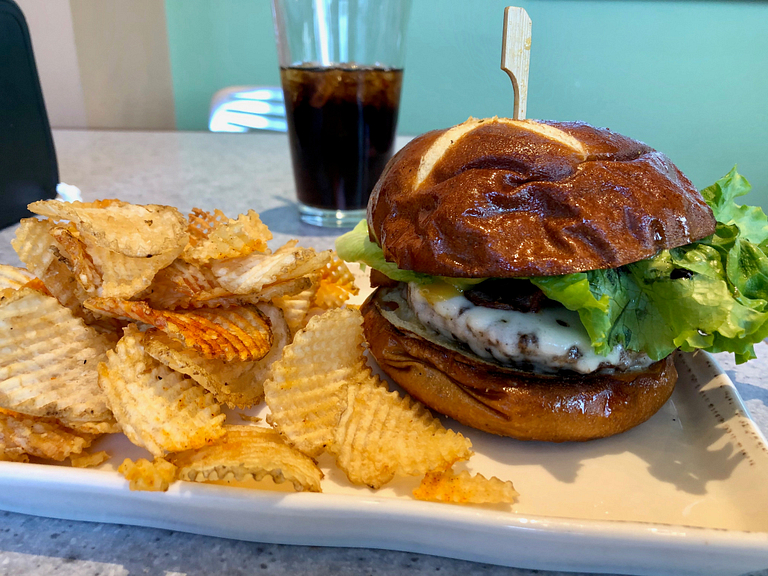 Formerly a cafeteria setup, the café at the Indiana State Museum now serves lunch made-to-order. The Farmers Market Café concentrates on salads and sandwiches, most containing Hoosier-grown ingredients.
On the menu
Standout sandwiches include pork belly sliders with apple compote, pecan-crusted chicken with citrus-cranberry jam and the Fried Green Tomato BLT.
The Winter Market Waldorf Salad is a light yet filling lunch choice with roasted chicken, bibb lettuce, arugula, apples, celery, candied walnuts, grapes and creamy cider dressing.
The café's hours are 11 a.m. to 2:30 p.m. daily.
Indiana History Center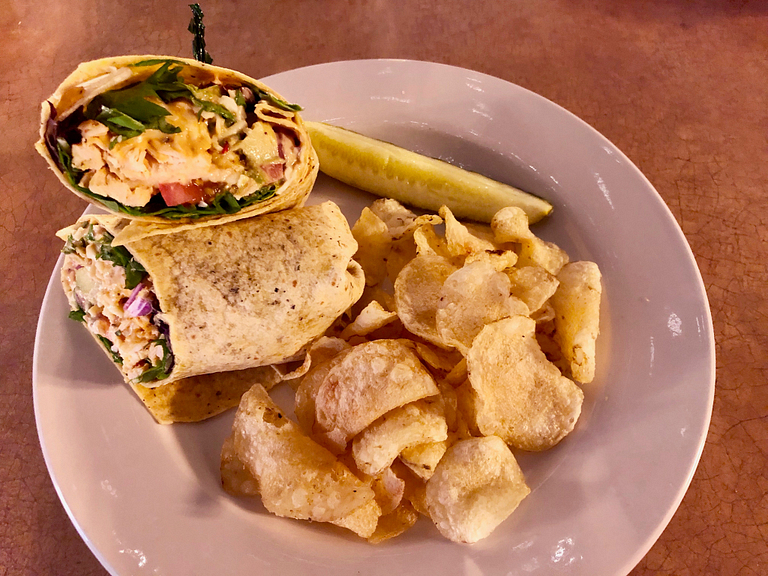 The Indiana History Center's Stardust Terrace Café takes its name from a top song by Hoagy Carmichael, an early Hoosier music legend. The space that has been serving salads, wraps, sandwiches and quiche to Indiana history aficionados since 2010 is easily accessible from the canal.
One the menu
A unique menu feature is the veggie and meat quiches of the day. A recent visit saw a three-cheese tomato and basil quiche as well as a version with bacon, broccoli, smoked Gouda and cheddar.
The Stardust offers a small but mighty brunch menu, featuring a fried chicken and bacon waffle sandwich; The Mass Ave, a toasted everything bagel with scrambled egg, cheddar and applewood bacon; and the ham, cheese and apple waffle, a Belgian waffle with roasted ham, triple-cream Brie, sliced apples and apple cider cognac syrup.
Café hours at the Indiana History Center are 11 a.m. to 3 p.m. Monday through Saturday.