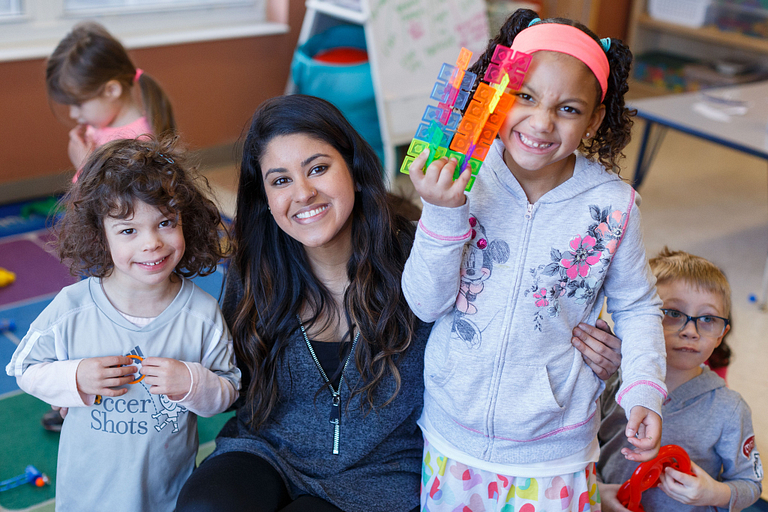 The Center for Young Children offers day care and early education for the little ones of IUPUI faculty, staff and students as well as the general public.
Located on the western edge of campus, the center currently has more than 200 children ranging from 6-week-olds to 5-year-olds in its 14 classrooms. Being part of the university, the space also acts as a research and training site where students can put textbook theory to practice and faculty can investigate areas of early childhood development and family issues. It employs current IUPUI students as teaching assistants and alumni like Fabiha Islam, who earned her elementary education bachelor's degree in 2015.
The center caters to children's development. There are two infant rooms for ages 6 weeks to 1 year. Once those infants become toddlers, they transition into one of the three toddler rooms designated for 1-year-olds. Then it's "Wee-school" for 2-year-olds. After that, it's off to the center's unique multiage classrooms.
Islam leads 20 3-, 4- and 5-year-olds through hands-on projects and lessons every school day. In her active classroom, the difference in age is only two years, but the differences in development are apparent. Islam, her full-time teaching assistant Emily Guinn and her fellow Center for Young Children educators see opportunity in this format.
"The older kids get a chance to work with the younger kids to become mentors," said Islam, who is entering her second year at the center.
Islam, who had worked as a teaching assistant at the center during her undergraduate studies, took a moment to reflect on her time at the Center for Young Children while leading her energetic pupils through weather-related craft projects – creating colorful "rain" in a Mason jar of water with shaving cream, watercolor and pipettes as well as homemade wind vanes made of pencils, paper plates, paper clips, straws and tape. She collaborated with visiting 11th- and 12th-graders from Columbus Signature Academy New Tech High School on the wind vanes.
The center also offers a dedicated program in STEM – science, technology, engineering and mathematics – for 4- and 5-year-olds. The curriculum is built upon Indiana's Early Learning Development Framework for physical, life, earth and space sciences; weather; and engineering processes using a project approach, inquiry and active exploration.
Q: In your expertise, what makes the Center for Young Children so unique?
Fabiha Islam: The diversity we have with our staff and students, and the amazing programs. Working with people on campus. We're able to take field trips on campus and downtown just by walking across the street. We take advantage of being in the city, and I love the atmosphere we have here.
Q: What have you learned most about your job in your second year here?
FI: To do a lot of student-based hands-on learning. The first year was exploration to see what works and what doesn't work. My second year has a flow of how to differentiate my lessons, meeting student-learner needs. The nice thing is that our curriculum is open, so we get to plan what we want to teach, how we want to teach it, when we want to teach it.
I love having that flexibility because I get to be the teacher I want to be. Every classroom here is different – different rules, different expectations.
Q: What are the rules in your classroom?
FI: I have two simple rules: Be kind and be safe. That's what we revolve our classroom around.
Q: As an elementary education alumna, what's it been like to work with younger kids?
FI: I started as a kindergarten teacher at a different school. I encountered a lot of kids who didn't know what school was or how to stand in a line. That cemented the idea to me that early childhood education is really important. It is the foundation of learners, how they learn. That's why I came back here as a preschool teacher, and I love it. This is the foundation of where it starts.
Q: What do you get out of working with these kids?
FI: Every day is a brand-new day. In general, that's what teaching is. When they have that "aha" moment, that "Wow, I actually get it," that smile and that confidence, that's what keeps me going and coming back here every day.
And the hugs. Lots of hugs.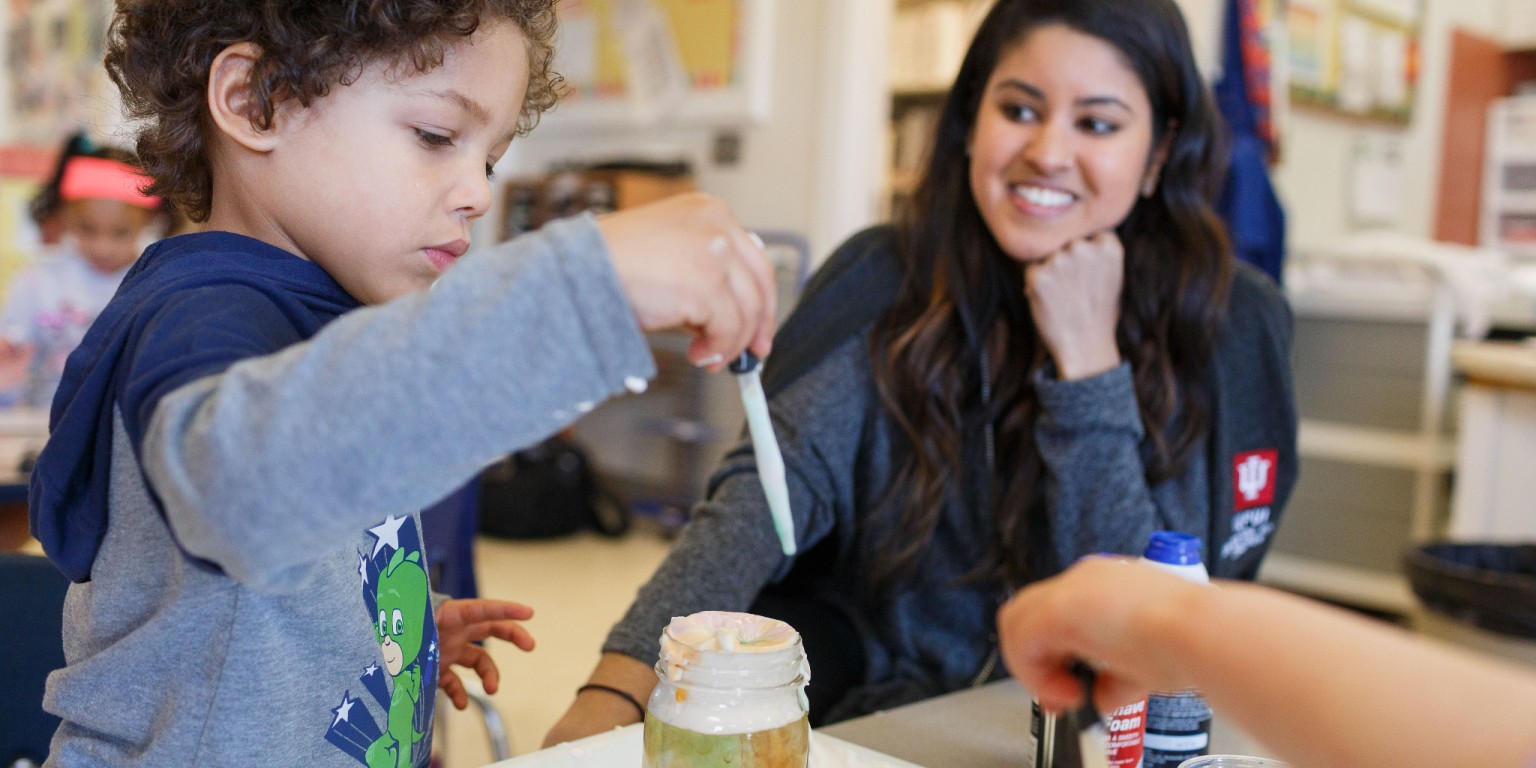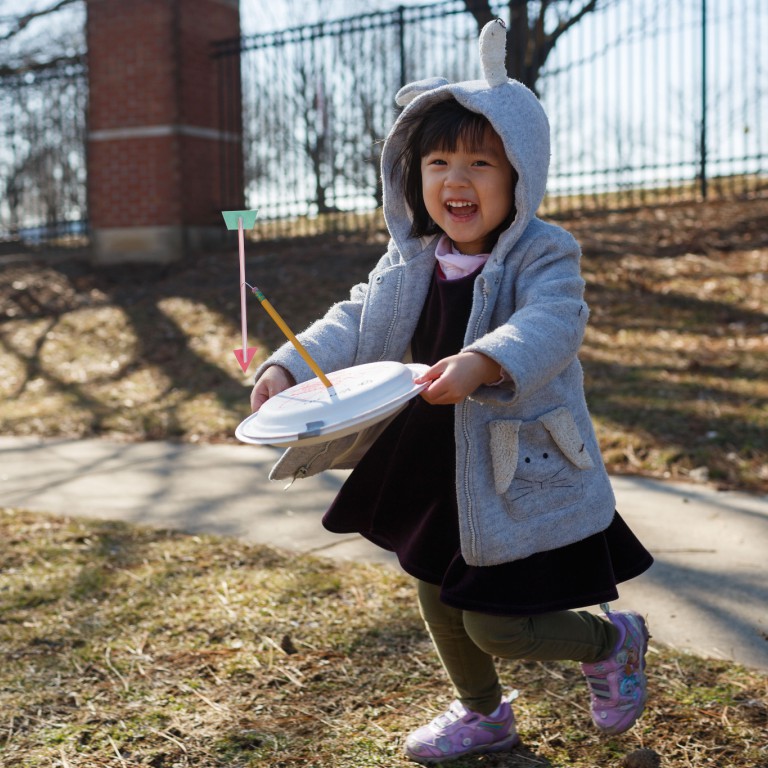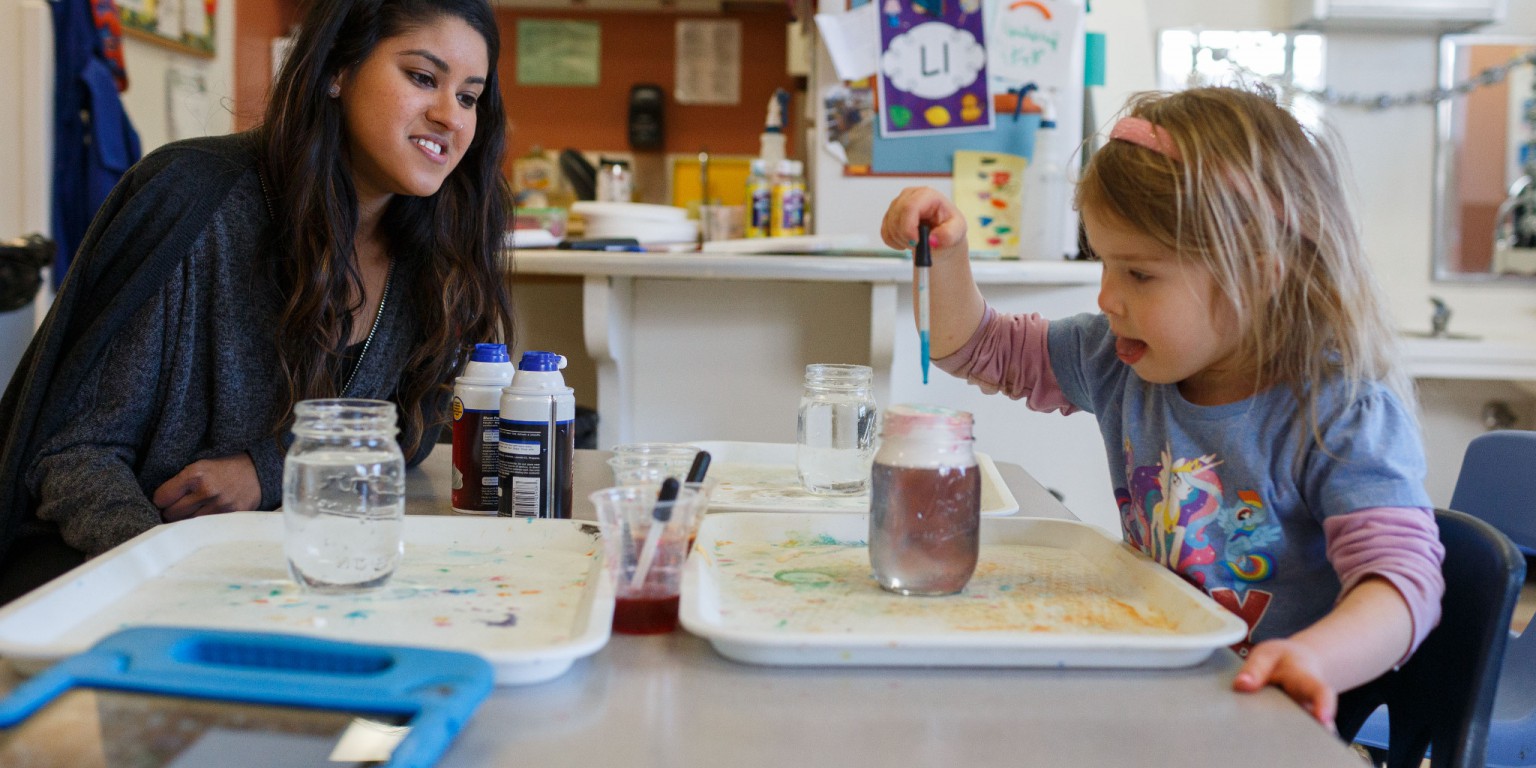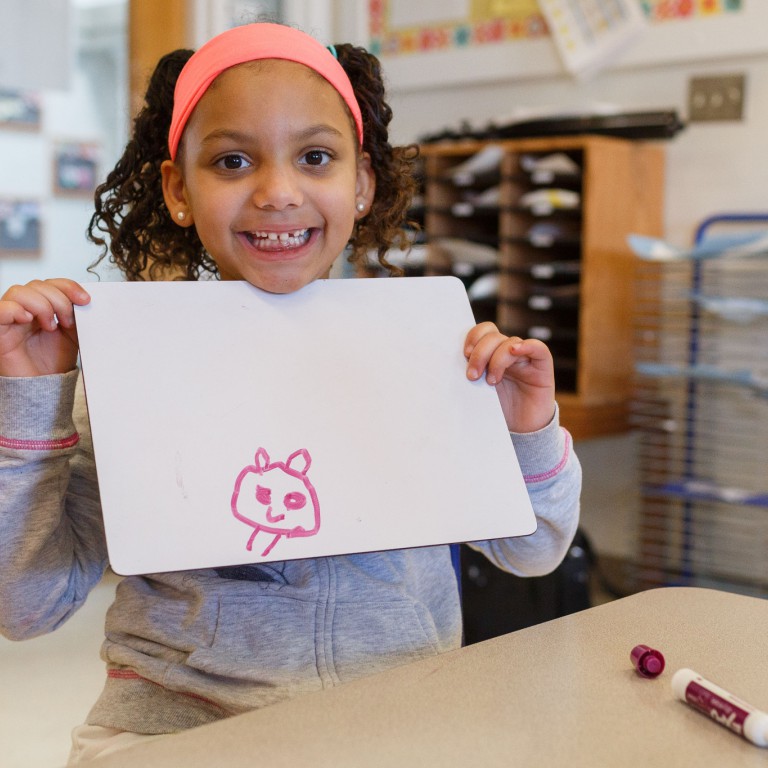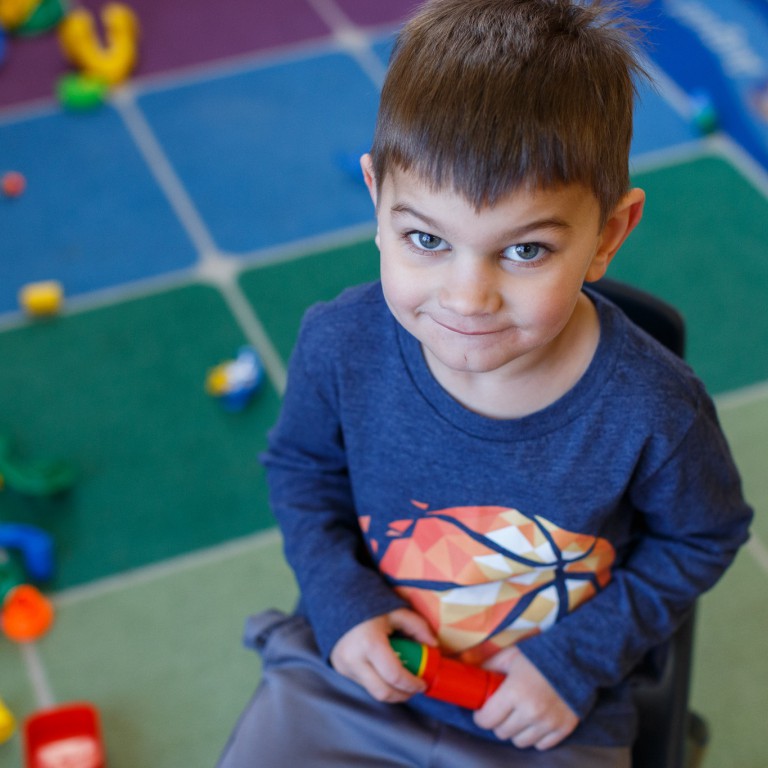 Photos by Liz Kaye, Indiana University