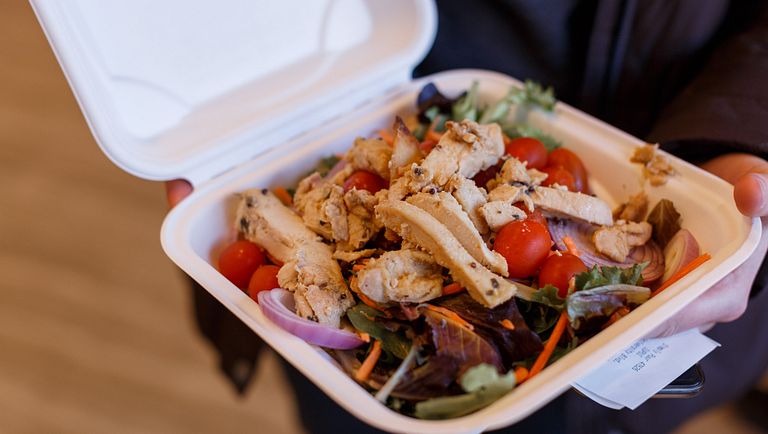 After spring break, the Campus Center returned healthier than ever thanks to the opening of Simply Puur.
Pizza Hut to replace Papa John's in Campus Center
The new concept from Chartwells focuses on salads, grain bowls and smoothies – made-to-order or grab-and-go. The new eatery is located where Outtakes used to reside. Its hours coincide with the Fitness Center's: 7 a.m. to 9 p.m. Monday through Friday.
The walk-in space is bright, fresh and energetic. Customers can order and pay traditionally or use a digital kiosk to check out.
"Simply Puur will be offering clean, minimally processed menu selections with a focus on well-being and sustainability. The focus is on clean, local and organic ingredients, with much of the menu being cooked from scratch. These delicious meals are made to fuel the body and mind," said Rachel Jahrsdoerfer, marketing manager for Chartwells at IUPUI.
"We will also utilize the Office of Sustainability's community gardens, just like we do with all of our locations."
With the opening of Simply Puur, Chartwells is launching its Boost mobile app. Users will be able to check out grab-and-go offerings before they leave the office or classroom. The made-to-order items will be made available on the app later, along with other Chartwells concepts on campus.
Crisp closed with Simpy Puur's opening, but Crisp salads are now available at Erbert and Gerbert's, the sandwich eatery on the Campus Center's second floor.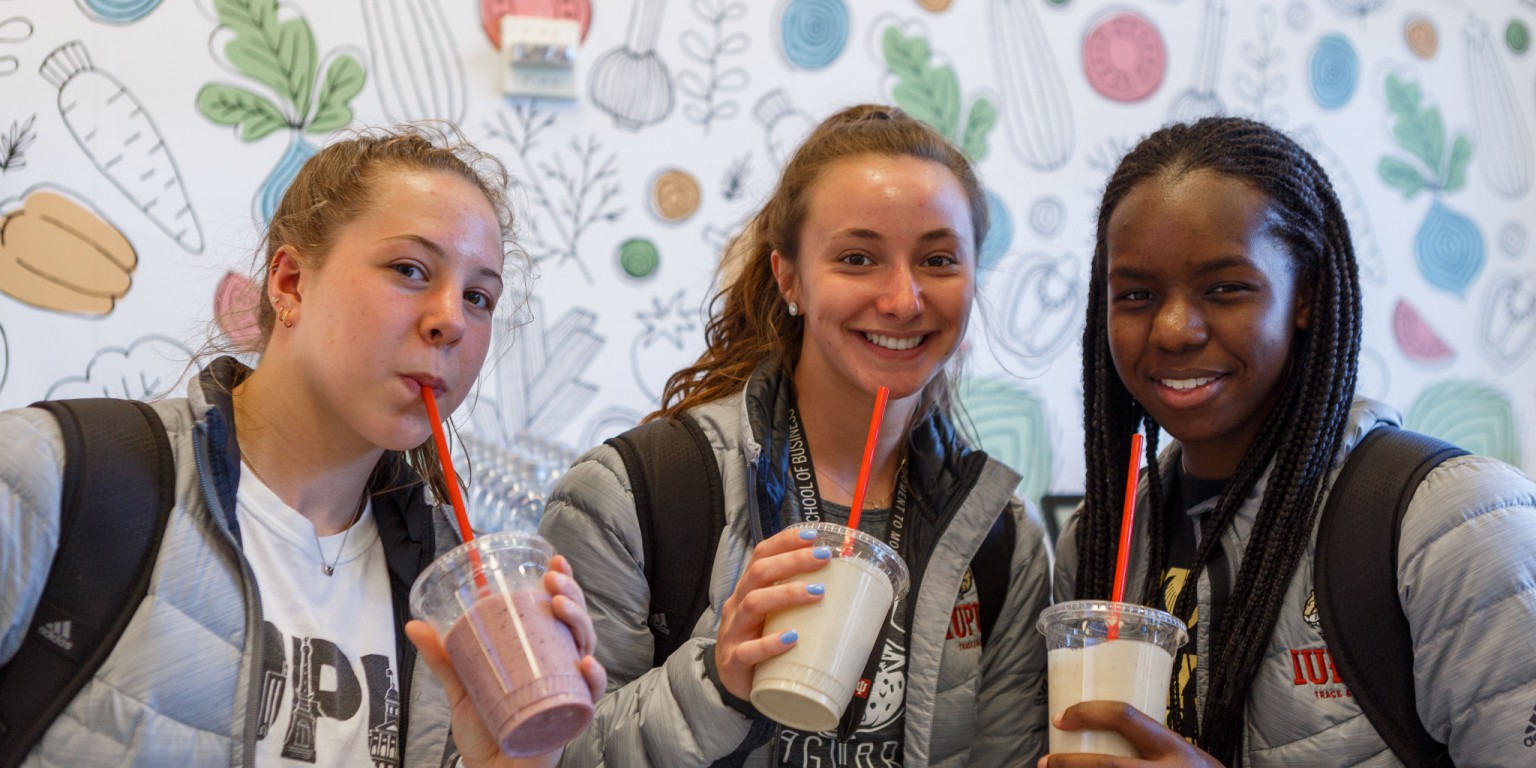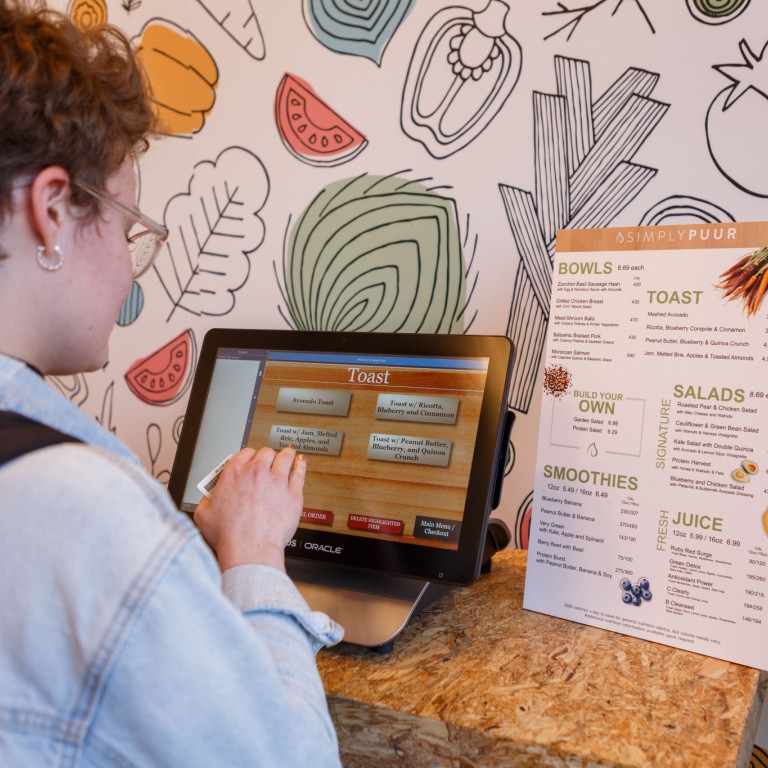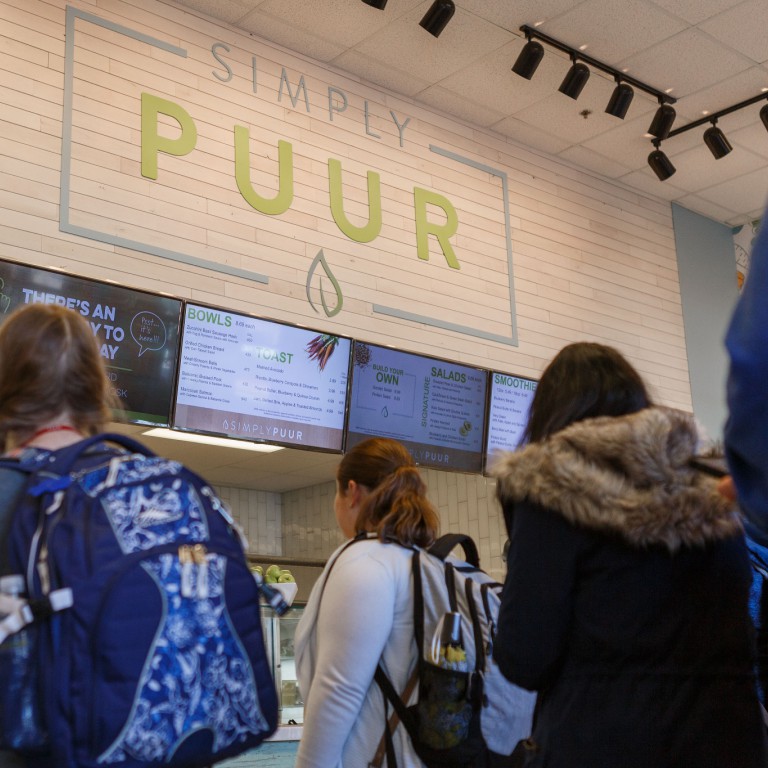 Photos by Liz Kaye, Indiana University
Great to see @IUPUI students checking out Simply Puur yesterday, the latest transformation in the @IUPUICampusCntr. Impressed by new, healthy food options at IUPUI. pic.twitter.com/zCxkADix1X

— Nasser Paydar (@paydar) March 27, 2019