College students are notorious for wanting deals, discounts and free stuff, and thankfully, your CrimsonCard can provide just that. Most IUPUI students and employees are aware of the usual CrimsonCard functions, such as access to the printers, dorms, meal plans and testing center, but its payment features, deal options and other uses are not as universally known.
In addition to allowing access to specific assets on campus, your student ID can also be a form of payment at any IU campus. Every student has a CrimsonCard account, and that account has the ability to receive funds so you can use the CrimsonCard instead of carrying cash. There are numerous ways to make a deposit. The easiest option for students is to log in to your CrimsonCard account. You can deposit funds up to $1,750 per bursar term, and you can keep track of all transactions on the website. Once the funds are in your account, they are instantly available to use and are billed to your student bursar account.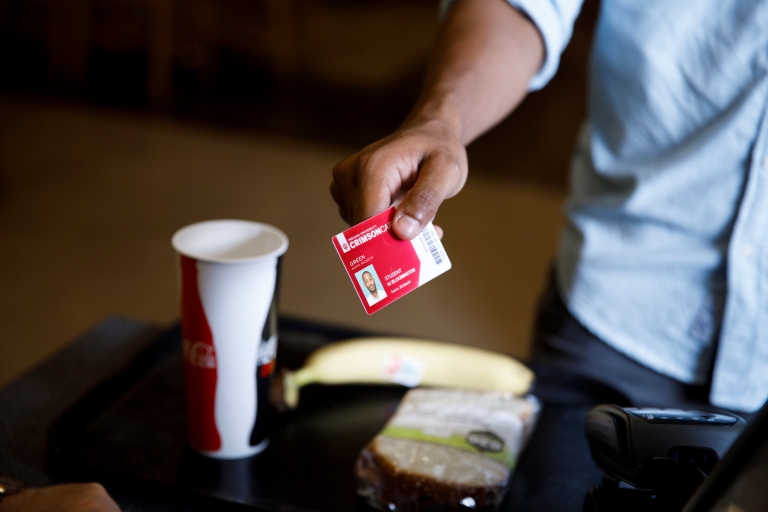 When the money has been deposited, purchases can be made almost everywhere on campus, and they can also be made at nearly 40 participating businesses around campus, the most popular being the Kroger on Michigan Street and several restaurants on 10th Street. One place in particular students might find interesting is Under the Sun, a discount grocery market a little farther off campus.
If you are looking for an incentive to use your CrimsonCard as payment, check out the Deal of the Day: Every weekday offers deals you can take advantage of by using your CrimsonCard as payment. Other discounts are also available on the CrimsonCard website from local, nationwide and online retailers. The Indianapolis Zoo, Indy Eleven and various cellphone providers are some of the more popular discounts offered.
CrimsonCard is always adding new vendors, discounts and features. To stay up-to-date on everything CrimsonCard, make sure to follow it on Facebook and Twitter!