In advance of Earth Day, Indiana University is recognizing 11 researchers who recently joined IU as part of its Prepared for Environmental Change Grand Challenge initiative.
This team of ambitious researchers from across the globe – whose areas of expertise encompass the scientific, sociological, legal, historical and artistic challenges of climate change – are fellows at the Environmental Resilience Institute at IU. Together, they're working to understand environmental changes' impact in Indiana from every angle and produce insights that can translate into actionable steps to help Hoosiers prepare for the challenges that environmental change will bring to the state.
Meet the fellows and discover their research areas: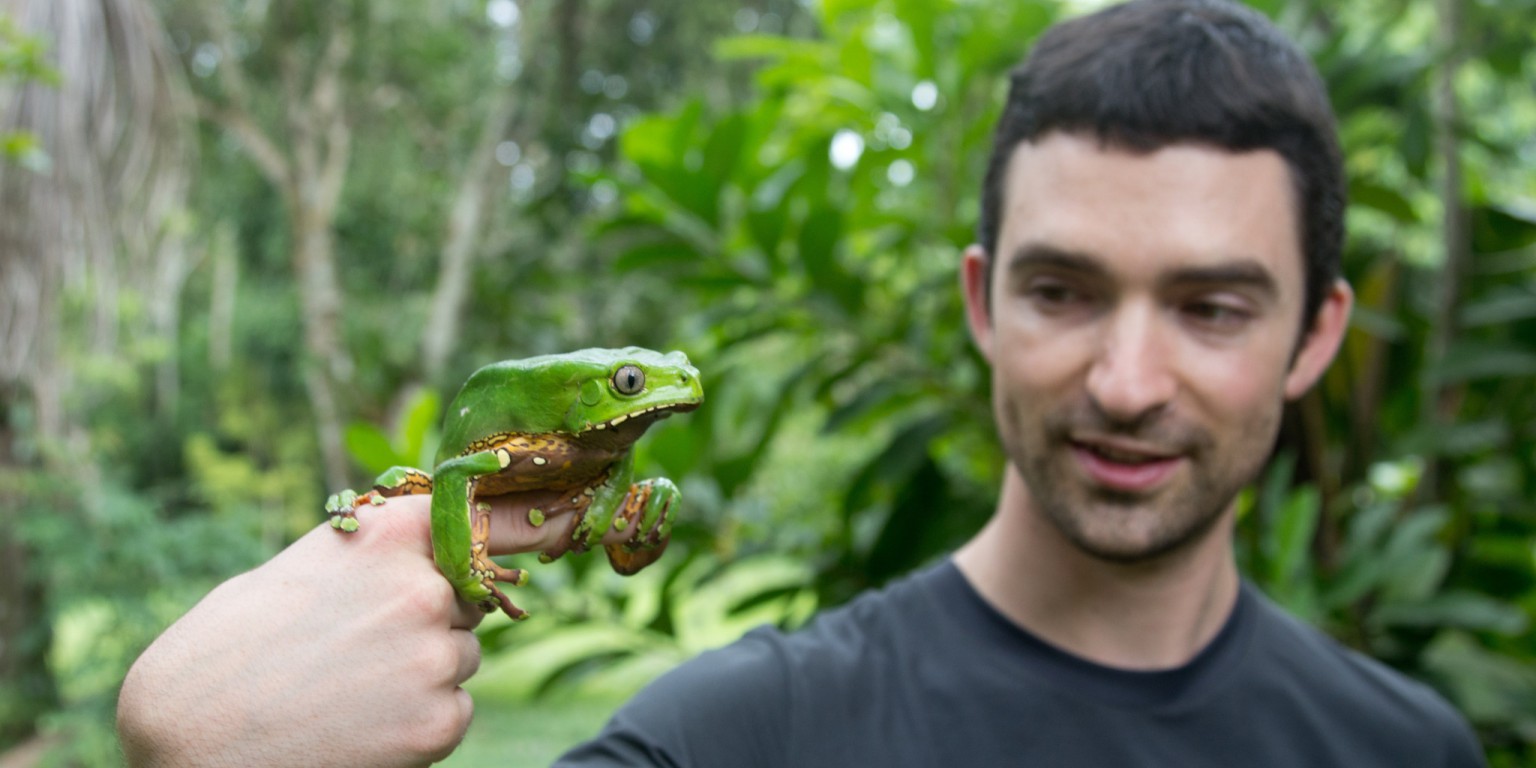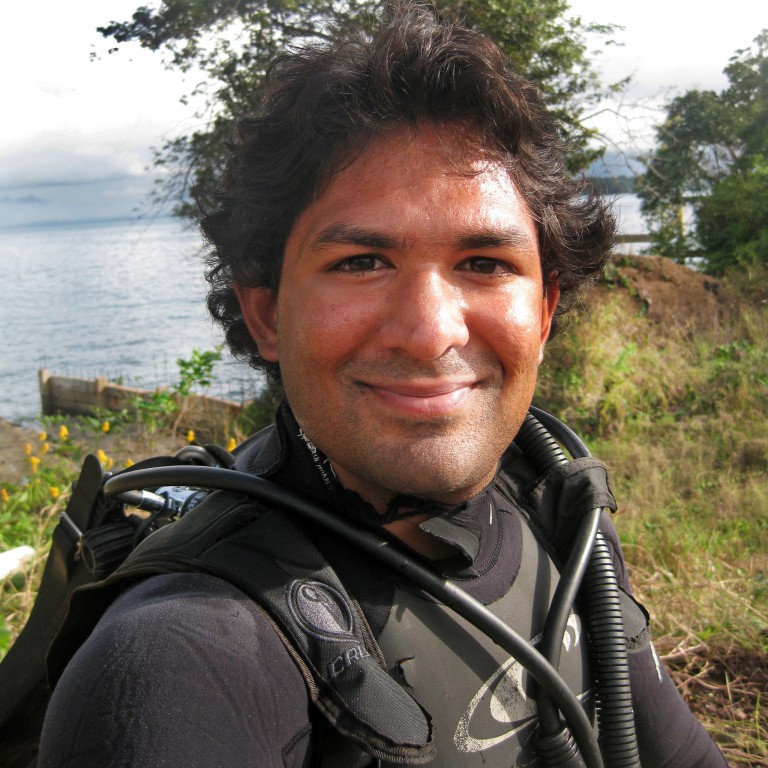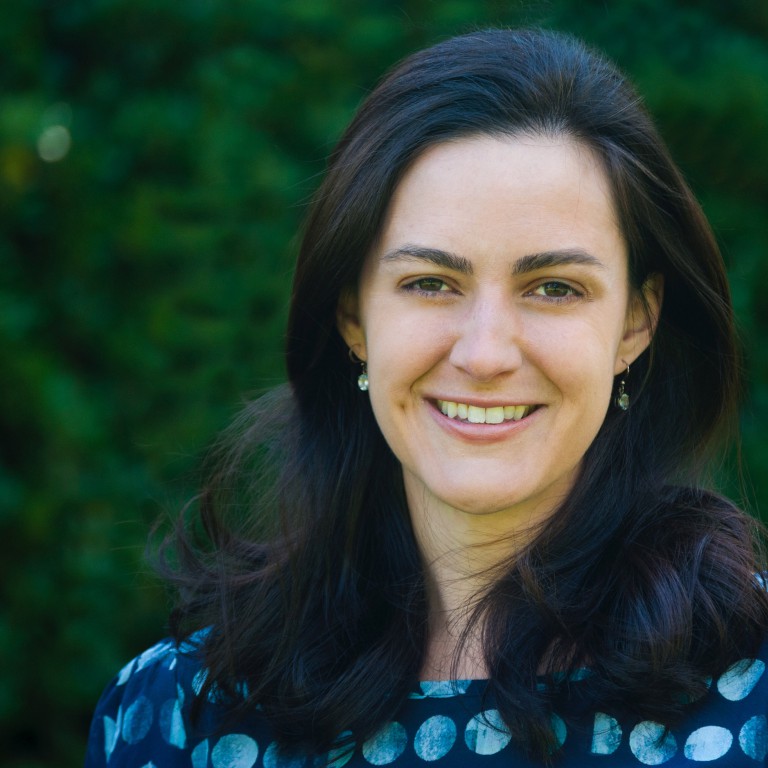 Photos courtesy of Pascal Title, Ranjan Muthukrishnan and IU's Environmental Resilience Institute
Pascal Title is a computer scientist and field researcher whose work takes a 21st-century approach to the same questions that interested Charles Darwin. Supported by IU's strengths in supercomputing, Title will show the effect of environmental factors on the geographical distribution of animals, the influence of these dynamics on species variation and, potentially, their contribution to the formation of new species. These efforts will also guide work to protect ecologically important species in Indiana.
An ecologist who studies invasive species, Ranjan Muthukrishnan is equally adept at collecting physical samples in the field and creating mathematical models to understand the effect of different invasive species management strategies on the ecosystem. His work at IU explores both the short- and long-term effects of these strategies and Hoosiers' psychological attitudes toward nature and invasive species. He is also interested in differences between attitudes on invasive species and issues such as pollution and climate change.
Elizabeth Grennan Browning is a historian focused on Midwesterners' engagement with environmental issues back to the 18th century. Her research at IU explores Hoosiers' views about their communities' historical relationship to the environment, and how they regard past efforts to address environmental change. She will also work with K-12 education researchers and teachers in Indiana to create curriculum in social studies and history that strengthens students' environmental literacy.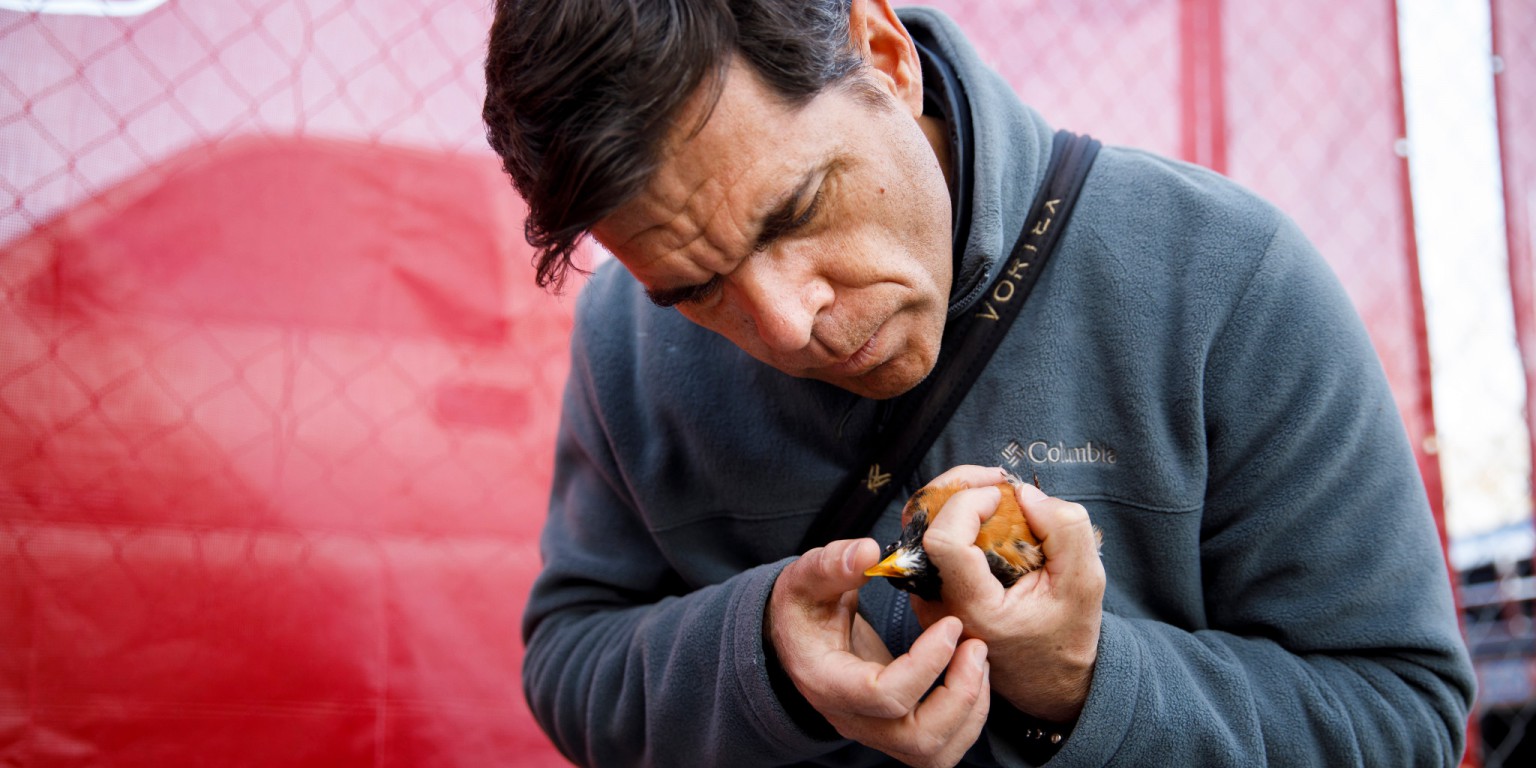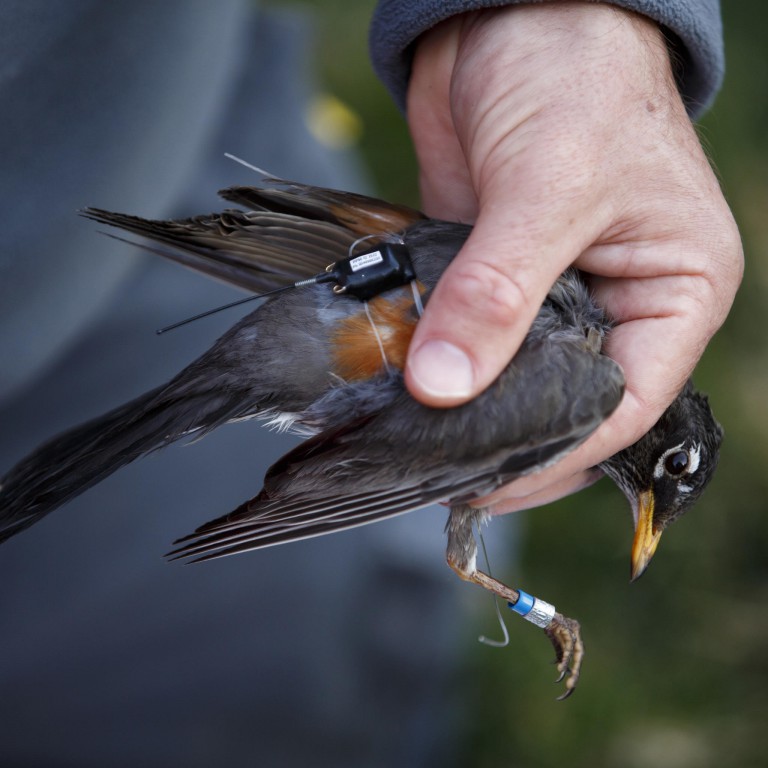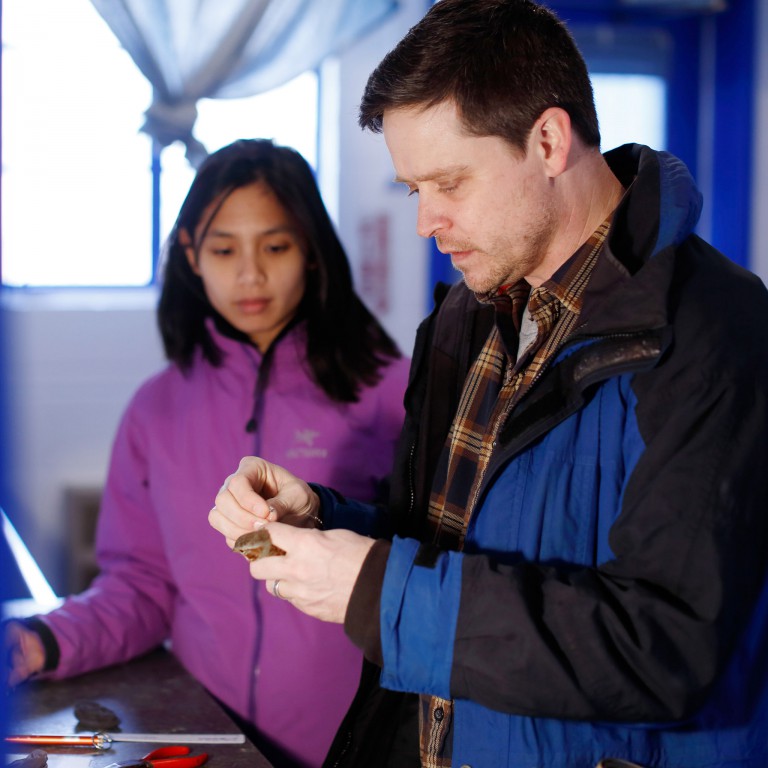 Photos by James Brosher and Eric Rudd, Indiana University
Alex Jahn's research focuses on the migratory patterns of American robins in response to climate change and urbanization. In combination with data from colleagues studying related topics, such as the spread of Lyme disease, these patterns can reveal insights about these forces' impact on people, including risks to human health and food security. His work at IU will contribute to efforts to create a forecasting system to help Indiana residents predict the state's future under different climate and urbanization conditions.
An expert on animal migration, Adam Fudickar researches changes in migration and reproduction patterns, especially among birds, as they relate to a changing environment. In collaboration with Geoffrey Brown, a professor at the IU School of Informatics, Computing and Engineering, he is applying cutting-edge technology to create new sensors that monitor the movement of birds across the state, such as extremely lightweight accelerometers that can be safely affixed to birds so scientists can track their flight.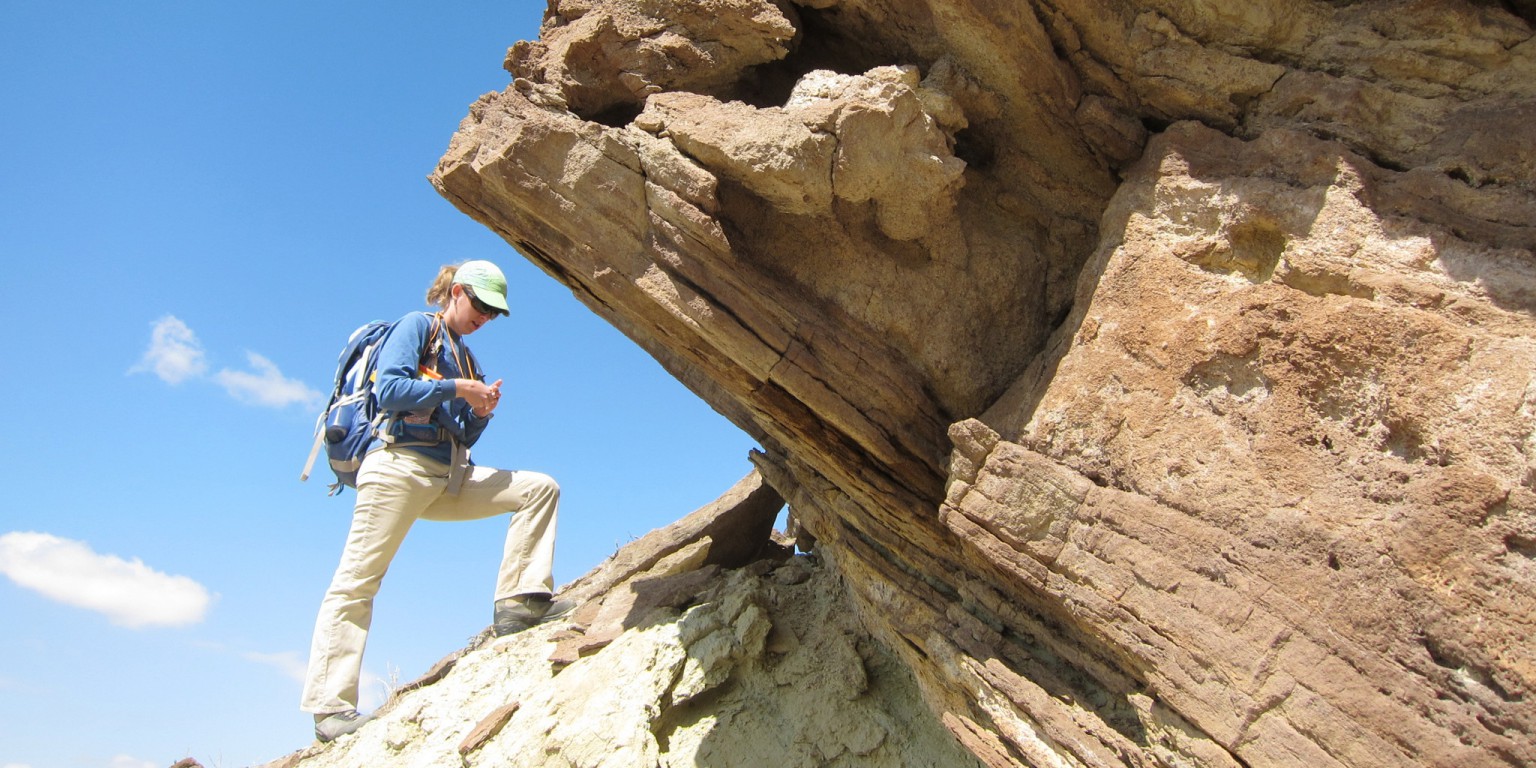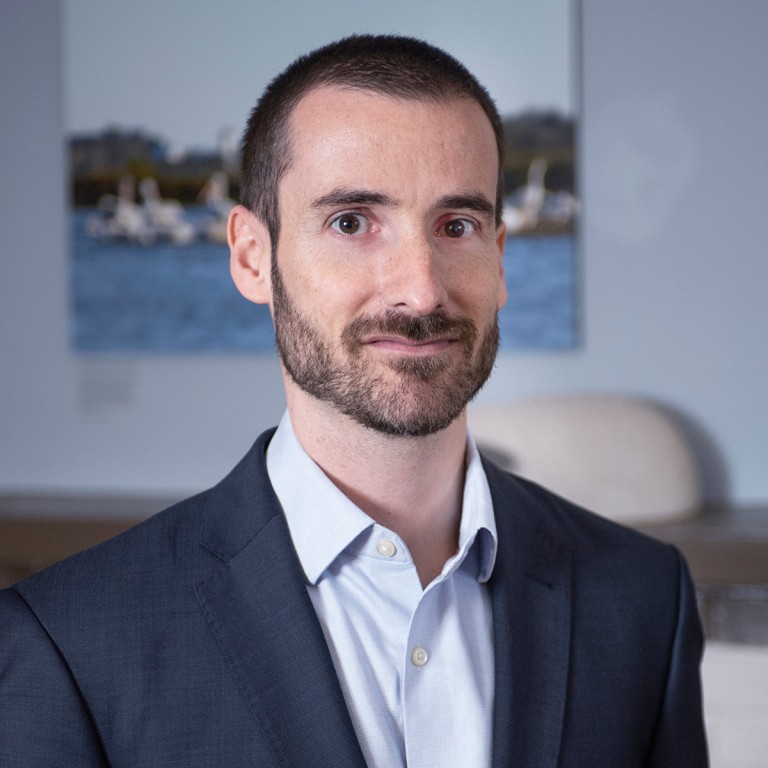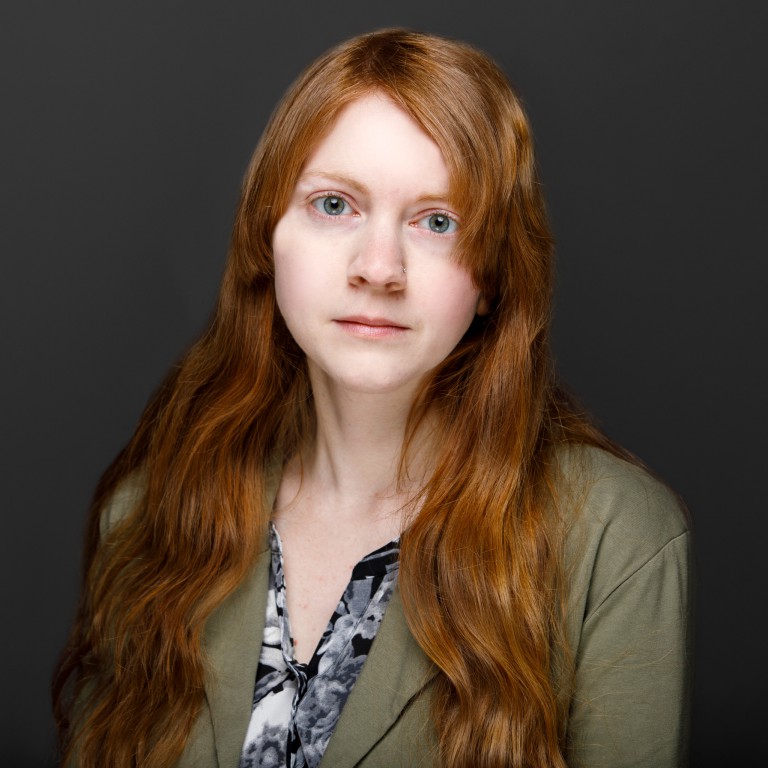 Photos by Catherine Badgley, Ann Schertz and James Brosher
Tara Smiley is an environmental scientist who studies the shift in animal species over time in response to changes in their landscape and climate. Specifically, she uses naturally occurring chemical signals found in the environment to track animals' diets and migratory patterns. By applying her research on Indiana animals' current vulnerability to climate change, Smiley will make predictions to assist in future conservation efforts, including the protection of "linchpin species" whose loss would create the greatest negative effects on the environment.
An expert in environmental law, Luis Inaraja Vera researches the impact of climate change on issues of land use and management, such as rising flood waters that wash agricultural fertilizations into public waterways or the effect of water scarcity on farmers' ability to draw from streams. His work at IU focuses on identifying and promoting laws and policies that reduce uncertainty for landowners in Indiana and beyond.
A social scientist, Abigail Sullivan studies the role of collective action in confronting environmental challenges. She is especially interested in the response of people with different perspectives and priorities to the issues of invasive species and freshwater management in three communities: Indiana, the southwestern U.S. and Nepal. This work aims to help diverse communities find common ground that supports ongoing, equitable access to critical natural resources.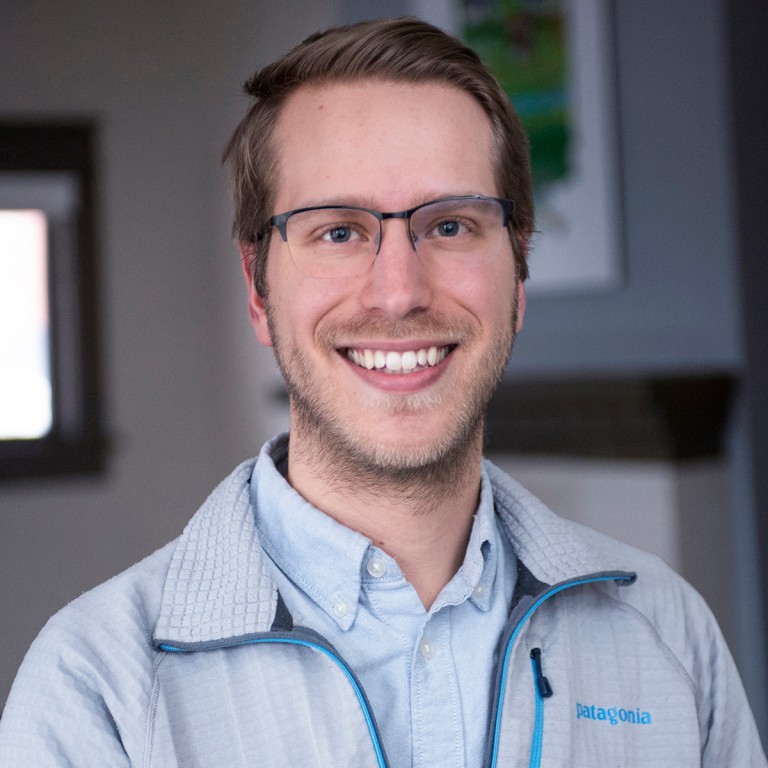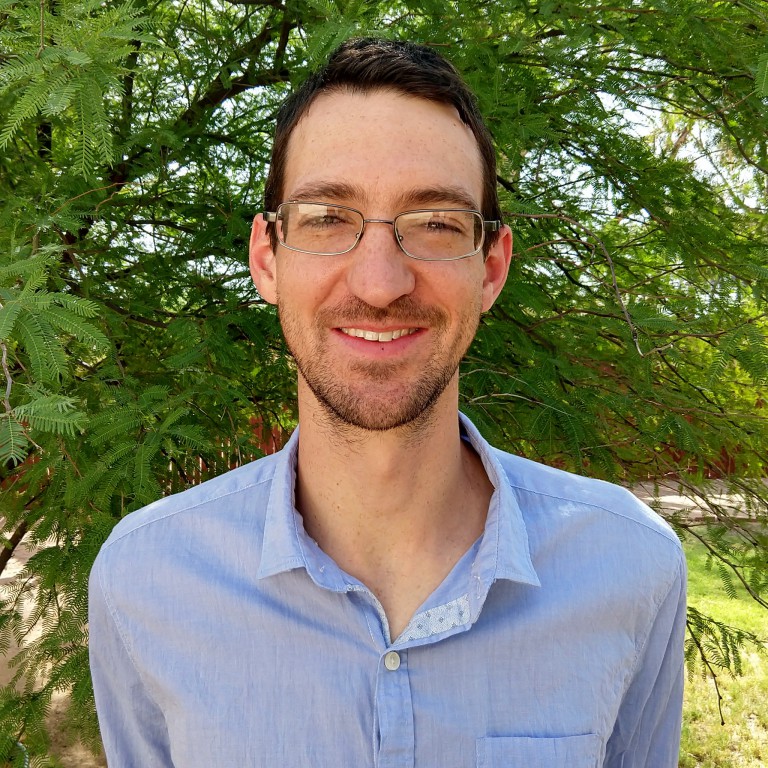 Photos courtesy Maria Whiteman and Jason Bertram. Houser photo by Ann Schertz
A multimedia artist and photographer whose work engages with animals, landscapes and, most recently, fungi, Maria Whiteman seeks to convey the deep and intrinsic ties between humans and other living things in her work. As a fellow at the Environmental Resilience Institute, she will strive to create a visual entry point through which people can approach climate science through a visceral, emotional experience. Her work with fungi in particular acknowledges the irreversible changes that humans have made to their ecosystem.
Matthew Houser is a sociologist whose research focuses on understanding the motivations behind human behaviors that impact the environment, including the effect of information on environmental decision making. He is especially interested in these issues as they relate to agriculture, and is interviewing farmers to better understand how they see these issues. This effort will help researchers at IU and beyond to identify environmental policies with the greatest potential for support by the state's residents.
A theoretical physicist, Jason Bertram is "peering into the future" of Indiana to predict the influence of new climate patterns on the state's ecosystems. Similar to how physicists use math to predict the behavior of physical forces in the universe, Bertram creates mathematical models that show the ways in which complex biological systems – such as evolutionary adaptations and ecological relationships between species – respond to, interact with and change their environment.
Grand Challenges Program
Indiana University's Grand Challenges Program initiatives, according to IU President Michael A. McRobbie are "few, large, focused and measured by their impact" – impact on individuals, communities, the economy or quality of life in Indiana and beyond. This bold effort is the culmination of committed, multi-sector partnerships and dedicated research teams working together to solve some of the largest and most pressing problems of our time: bringing precision medicine to Hoosiers, combating the addictions crisis, and better preparing our businesses and communities for environmental change.
Prepared for Environmental Change
The Environmental Resilience Institute, founded as part of Indiana University's Prepared for Environmental Change Grand Challenge initiative, brings together a broad, bipartisan coalition of government, business, nonprofit and community leaders to help Indiana better prepare for the challenges that environmental changes bring to our economy, health and livelihood. Announced in May 2017, Prepared for Environmental Change is working to deliver tailored and actionable solutions to communities across the state of Indiana.