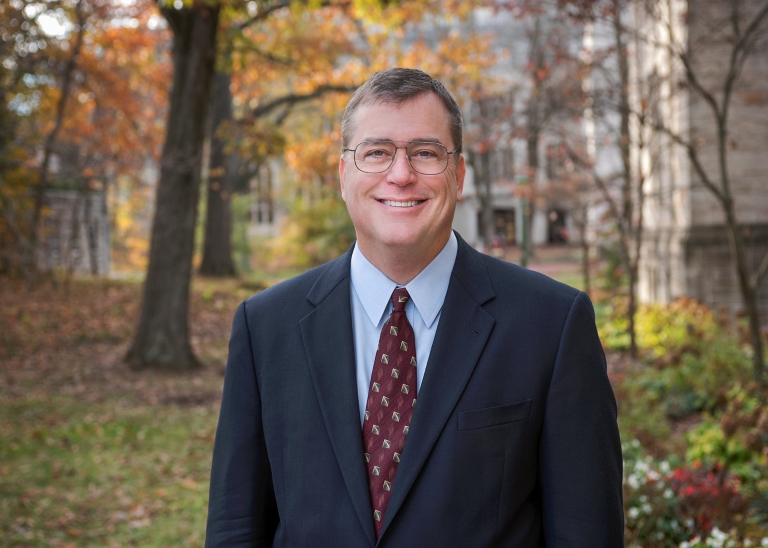 BLOOMINGTON, Ind. – Fred H. Cate, Indiana University vice president for research, Distinguished Professor and C. Ben Dutton Professor of Law in the IU Maurer School of Law, and senior fellow of IU's Center for Applied Cybersecurity Research, will testify before the Federal Trade Commission as part of its Hearings on Competition and Consumer Protection in the 21st Century.
Cate is one of the foremost experts on cybersecurity and specializes in information privacy and security law issues. He has testified before numerous congressional committees and speaks frequently before professional, industry and governmental groups.
The FTC's Approach to Consumer Privacy is the 12th hearing in the series and will occur April 9 and 10 at the Constitution Center in Washington, D.C. Cate will speak from 2:15 to 3:30 p.m. April 9 in a session called "Current Approaches to Privacy, Part 1." Moderated by the FTC's Jared Ho and Laura Riposo VanDruff, Cate's panel includes:
Markus Heyder, vice president and senior policy counselor, Centre for Information Policy Leadership at Hunton Andrews Kurth LLP.
Margot Kaminski, associate professor, University of Colorado Law School.
David LeDuc, vice president of public policy, Network Advertising Initiative.
Laura Moy, executive director, Center on Privacy and Technology at Georgetown University Law Center.
Shaundra Watson, senior director of policy, BSA: The Software Alliance.
The testimony will be livestreamed and available to view following the event. For more information, visit the FTC website for the hearings agenda or Twitter at @FTC.