BLOOMINGTON, Ind. – Indiana University has awarded six recipients with IU President's International Research Awards, President Michael A. McRobbie has announced.
The projects – in areas such as global maternal health, refugee arrival infrastructure and moisture recycling – aim to make a difference in communities around the world and here at home, furthering high-impact research efforts.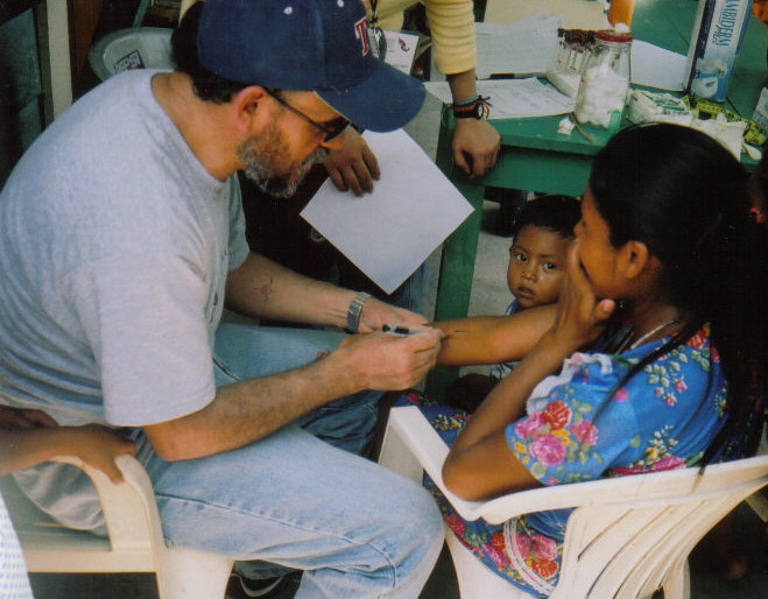 The universitywide award offers up to $50,000 annually. It was created to support high-impact international research projects that engage one or more of the IU Global Gateway offices and the communities they serve. The Global Gateway Network includes offices in Bangkok, Beijing, Berlin, New Delhi and Mexico City.
"The President's International Research Award provides IU faculty with opportunities for collaborative research in communities around the world," said Hannah Buxbaum, vice president for international affairs at Indiana University. "It also demonstrates our commitment to investing in innovation, whether at home or abroad."
"This funding provides our community of scholars access to key resources needed to engage in international research partnerships addressing important issues with global implications," said Fred Cate, vice president for research at Indiana University.
This year's recipients and their topics of study are:
Lixin Wang
Moisture recycling in global drylands: a collaborative research between IUPUI and Northwest University in China: Lixin Wang is an associate professor in the Department of Earth Sciences in the School of Science at IUPUI. Continuing his work funded by PIRA last year, this research will evaluate the degree of moisture recycling in global dryland ecosystems, which are characterized by low and often seasonal rainfall that results in permanent or seasonal soil water deficit and ephemeral drainage. The project has the potential to fundamentally transform the way researchers understand water cycles in global dryland systems.
Rodrigo Armijos and Margaret Weigel
Epidemiologic study of the impact of prenatal cutaneous leishmaniasis infection on maternal-perinatal immune response, nutrition and birth outcomes in a highly endemic area of Tabasco State, Mexico: Rodrigo Armijos is an associate professor and Margaret Weigel is a professor in the Department of Environmental and Occupational Health at the IU School of Public Health-Bloomington. The study findings are expected to provide important new insights into the pathophysiology of this disease, whose global incidence is expected to expand in the near future due to climate change, placing millions more pregnant women at risk.
Esperanza Angeles Martinez Mier
Urinary fluoride in pregnant women living in Mexico City – a global perspective on the risks of prenatal fluoride exposure: Esperanza Angeles Martinez Mier is chair of the Department of Cariology, Operative Dentistry and Dental Public Health in the IU School of Dentistry at IUPUI. This research will provide data of fluoride intake and excretion in pregnant women to understand fluoride metabolism. Results would be relevant not only for Mexico but for other communities all over the world that could have similar fluoride exposure levels, to inform health policymakers worldwide.
Elizabeth Dunn
Infrastructures of refugee arrival: Elizabeth Dunn is a professor of geography and international studies in the Hamilton Lugar School of Global and International Studies at IU Bloomington. Studying the significant global increase in forced migration, this research will examine how different countries and localities around the world are developing new forms of infrastructure to handle refugees on arrival. Pilot fieldwork in Germany and Greece will examine the history of refugee arrival infrastructure and the dramatic shifts that infrastructure has undergone in recent years.
Carmen Luca Sugawara
Higher education and community engaged programs: a strategy to strengthen local capacity development in post-communist countries: Carmen Luca Sugawara is an associate professor in the School of Social Work at IUPUI. This research seeks to examine the role of higher-education institutions in fostering local capacity development in post-communist countries. The research aims to gather evidence and determine relationships between these efforts in Croatia, Bosnia and Herzegovina, and Kosovo. An international team with representatives from four universities will assist in conducting the research.
Sumit Ganguly
Author's conference for the Oxford Handbook of Indian Politics: Sumit Ganguly is a Distinguished Professor and the Rabindranath Tagore Professor of Political Science in the College of Arts and Sciences' Department of Political Science at IU Bloomington. This research will support an author's conference for the Oxford Handbook of Indian Politics in New Delhi and allow for critique of the papers to be included in the volume. In addition, the project will create a network of scholars from the United States, Europe and India who share a common interest in contemporary Indian politics.