Renowned chef and author Fany Gerson believes her purpose is to "share the sweetness of Mexico."
Last week, Indiana University Bloomington got a taste of that sweetness when Gerson performed a cooking demonstration at the Bookmark[et] Eatery in Wells Library.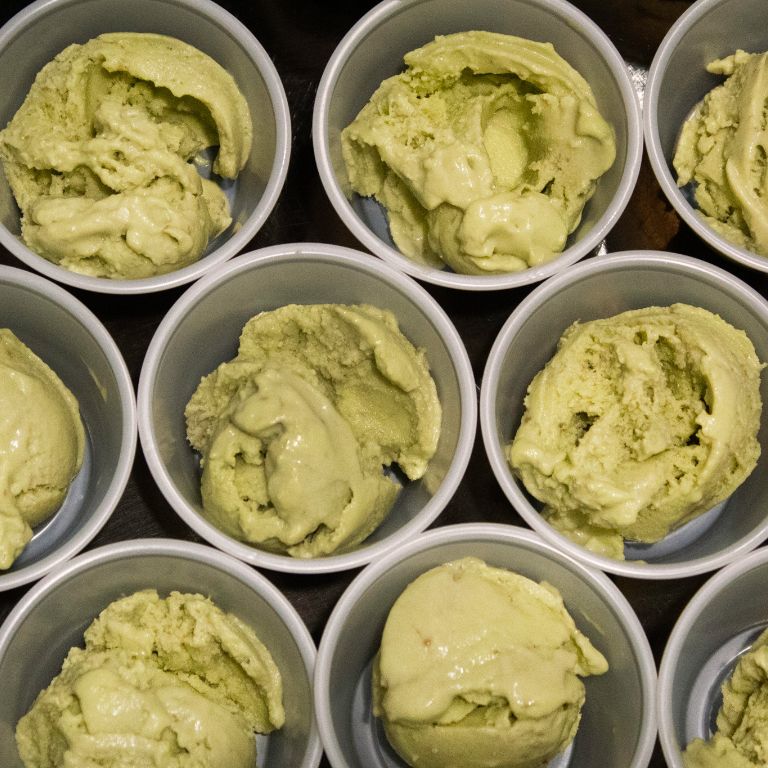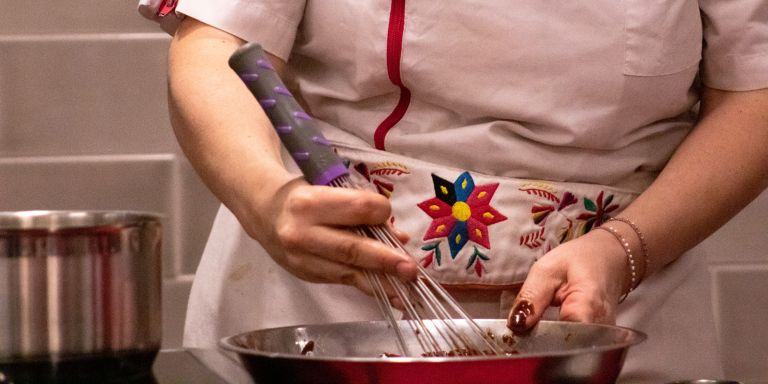 Photos by Maximino Eslava
Gerson has been living in New York for 20 years, but consistent cravings for the flavors and sweets of her native Mexico City brought her closer to "home."
Throughout her demonstration, Gerson shared some of those treats – like champurrado, lime tamales and boca negra, a spiced chocolate cake with sweet tomatillo sauce – with the audience while offering other cooking tips.
Gerson began adding her own twist to classic Mexican dishes because she couldn't find a collection of recipes to satisfy her sweet tooth. Her creations found a home in 2010 when she created La Newyorkina, a dessert and catering shop in New York City.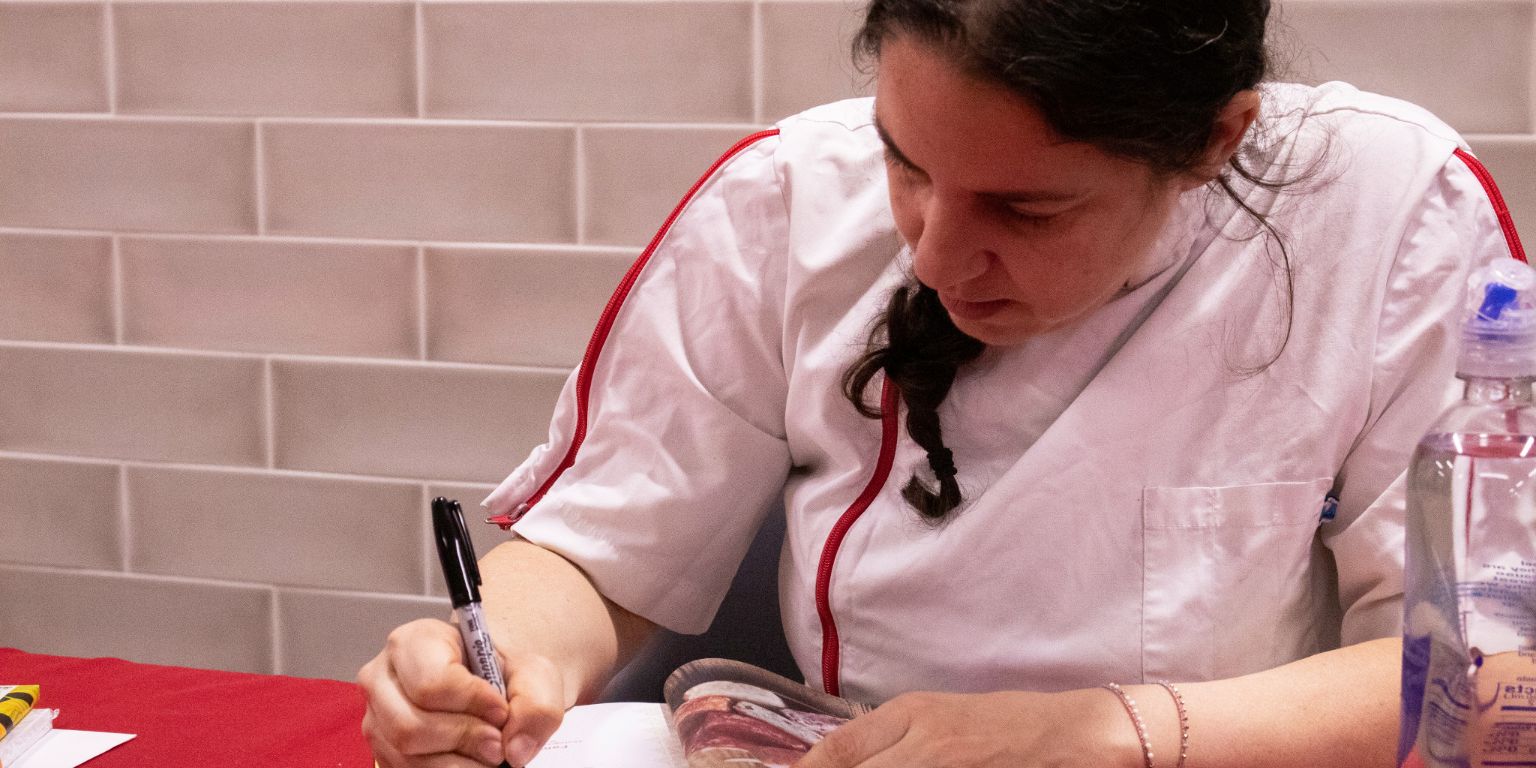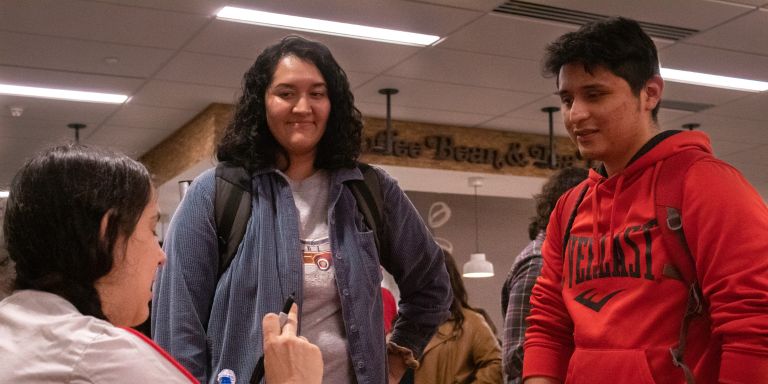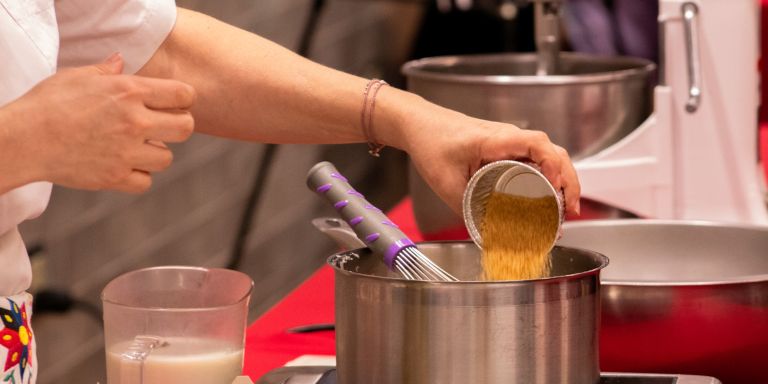 Photos by Maximino Eslava
"I kept looking for a cookbook that would tell me about these recipes and stories and sweets," Gerson said. "And I couldn't find it because a lot of them are from oral tradition. So I decided that I should be the one to write the book that I kept looking for."
This passion for Mexican desserts resulted in three books, and after the demonstration, Gerson signed and visited with students, faculty and other IU community members.
"I learn a lot talking to students, and it's an opportunity for me to share not just what I do, but why I do it," she said. "I hope it inspires people to realize that whatever career path they choose, they can do so with intention and affect people in a positive way."
Gerson's visit was made possible through the Arts and Humanities Council's Mexico Remixed program, an educational, cross-cultural series that Gerson supports.
"I think these experiences are very important in creating awareness and open minds," she said. "I also hope that people can feel proud of where they come from and realize that it's important and can be a great source of inspiration."
Stay up to date with other Mexico Remixed events by checking out their monthly schedule.