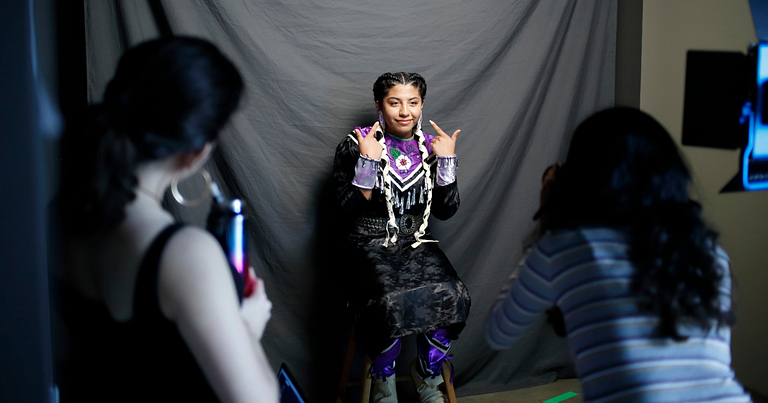 Inspired by the 2016 U.S. presidential election, Maya Wilson-Fernandez has been working for the past three years on the "I Am Worthy" project in hopes of acknowledging and encouraging people's differences.
"There are so many people who have been devalued throughout our history, and I wanted to celebrate people," she said. "Even people who are given space in this society struggle with worth. 'I Am Worthy' is something that everyone can say and relate to."
The "I Am Worthy" Opening Night Celebration will take place April 14 in Alumni Hall and is made possible through the Office of the Vice President for Diversity, Equity and Multicultural Affairs, Arts and Humanities Council, and Office of First Year Experience Programs.
The project started off as a chance for sexual assault survivors to speak out about their experiences, but it evolved into a diverse and dynamic photo exhibition open to the entire student body.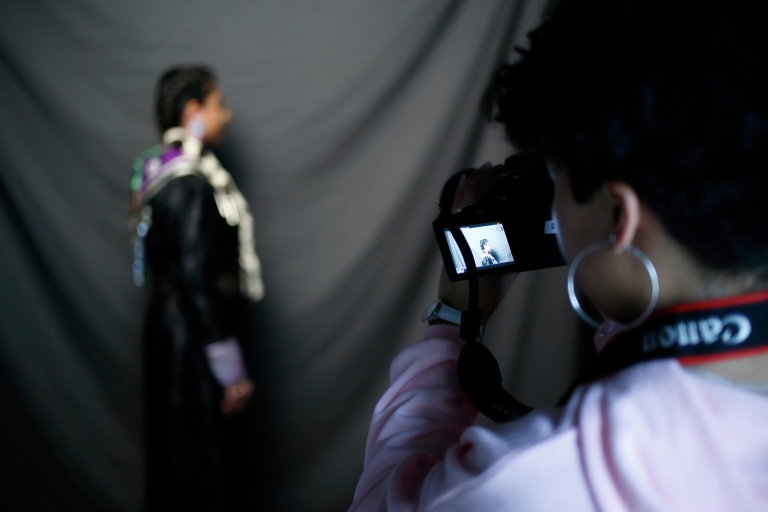 Wilson-Fernandez and her selection committee, composed of members from her creative team, chose 20 models through an introspective interview process. They asked applicants who they are, what empowers them, a moment when they felt unworthy and then a favorite quote about identity or empowerment. Those who really spoke through their application received a spot.
"For every photo shoot, we asked people to come dressed in whatever makes them feel good or proud of themselves and to bring something that is important to them," Wilson-Fernandez said. "I knew the project had to be bigger than just a photograph of their faces. People attach value to different things, and each thing has a different story behind it."
Besides portrait shots, "I Am Worthy" focuses on each subject's hands as they hold an object they value.
"We do so much with our hands. You write, you touch people, you build things – or can destroy things, too," Wilson-Fernandez said. "We don't look at them that much, but even the ways in which people are holding things tells a story."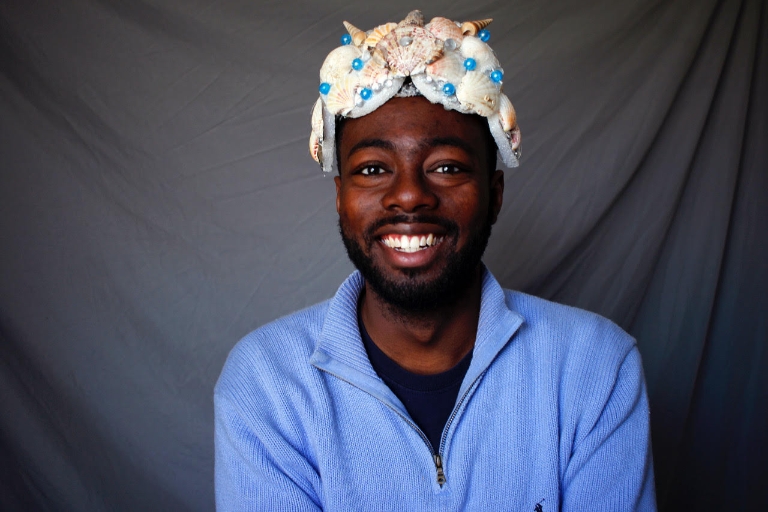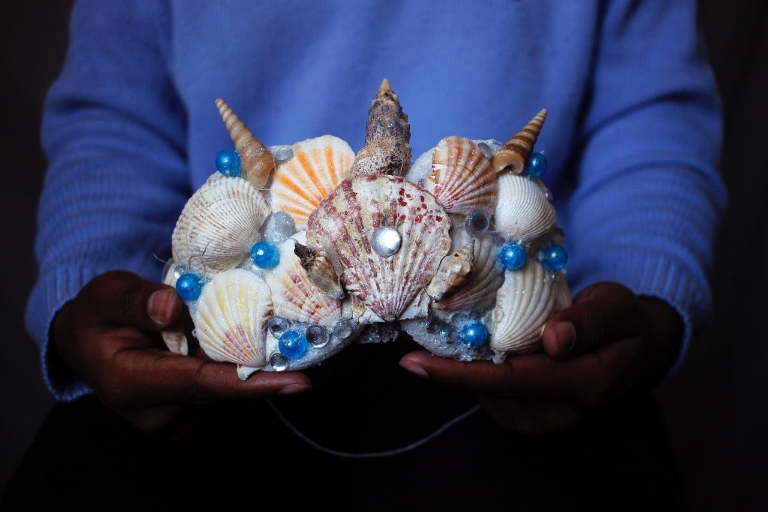 And she wants to keep expanding and enhancing the project, particularly with this year's photo exhibition April 14.
With addressed invitations, a red carpet, solo performers and various giveaways, Wilson-Fernandez wants opening night to be a celebration, with each guest being an equal participant.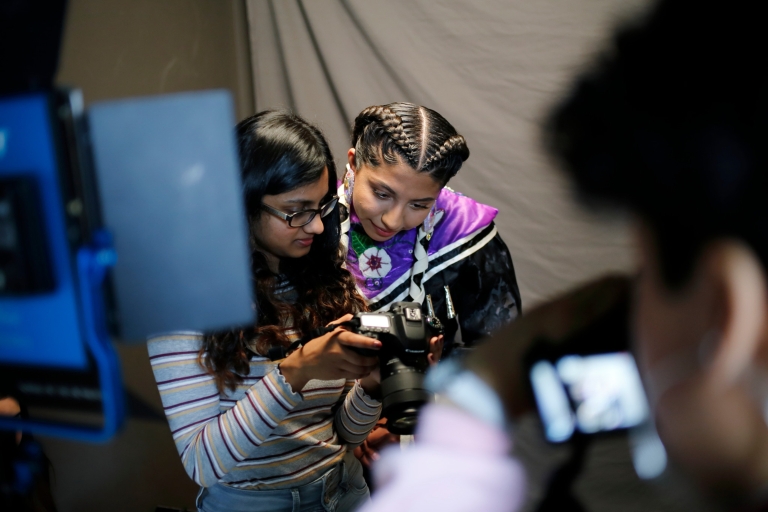 "'I Am Worthy' creates a space for people to come and read stories about people who are not like them," she said. "We need that. I don't want to make a commodification of people's stories. There is room for discomfort, and it's OK to be uncomfortable. There are people who are uncomfortable every day because of who they are. But just learning and being there and respecting each other and ourselves – that's what's important."
A Wells scholar, Wilson-Fernandez came to IU from Miami, Florida, encountering opportunities she did not even know were possible.
"When I came here, I had all this space to just blossom," Wilson-Fernandez said. "There are hard times for sure, but the wonderful thing about IU is that there's so much. And if there isn't something, you can make it. IU gave me the chance to become myself."
Stay updated on the project and participate in "I Am Worthy" social media challenges on Instagram, Twitter and Facebook for a chance to win prizes, and visit their tent today at the First Thursdays Festival.