Thousands of viewers will tune in to the 54th annual Academy of Country Music Awards on Sunday, April 7, on CBS. The show, hosted by Reba McEntire and featuring nominees like Kacey Musgraves and Chris Stapleton, has been made possible in part by the work of two Indiana University Media School students.
Addison Keel and Ashley King are spending the semester interning for the Academy of Country Music in Los Angeles as part of the Media School's Semester in Los Angeles program. Interns maintain full-time student status; they take classes taught by adjunct faculty who are media professionals in the L.A. area and network with other Hoosiers in Hollywood.
Read more about Keel and King's semesters in Los Angeles: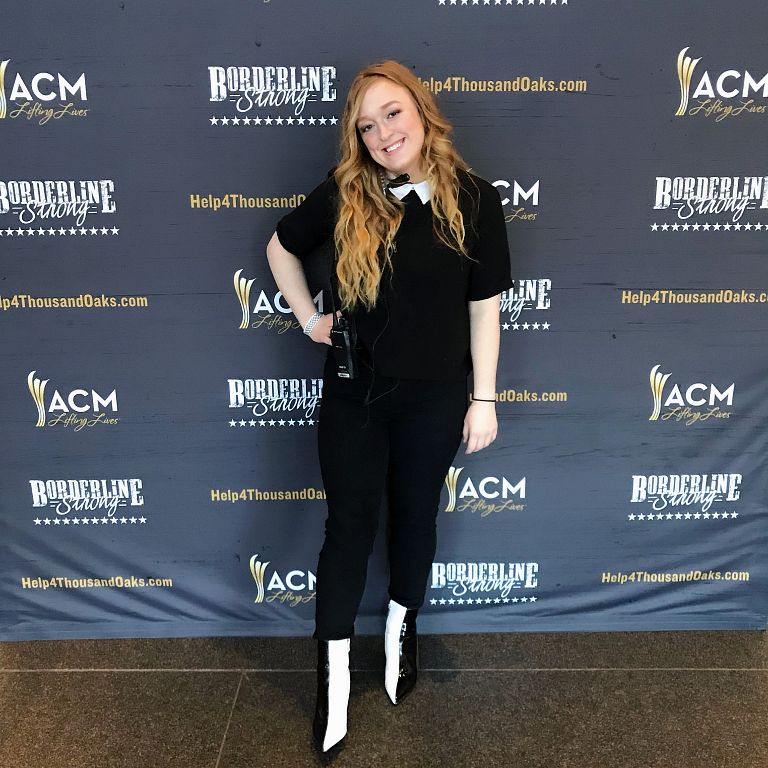 Addison Keel
Keel, a senior studying media advertising with a focus on graphic communications, organizes award documents and credentials, researches and contacts Academy of Country Music Awards nominees, and provides other support as the awards and membership intern.
Keel, from Sheridan, Indiana, had always been interested in studying abroad but was reluctant to miss out on an entire semester on campus. When she heard about the Semester in Los Angeles program from an upperclassman, she knew she had to jump at the opportunity.
Though she'd spent her summers working as a sales advertising account executive for the Indiana Daily Student and in the business office at Kittle's Home Furnishings, Keel had not had a traditional internship before heading to Hollywood. She said she was nervous at first about mastering new skills like Microsoft Excel while on the job, but now she's excited about figuring out how to complete new tasks.
"It can definitely be scary when you start a new job and you don't know 100 percent how to do everything," Keel said. "But if you're proactive and ask questions and even just Google some things, you realize how much you're capable of."
Keel said this experience has solidified her interest in working in the entertainment industry and has encouraged her to consider applying to jobs outside of her comfort zone. The Semester in Los Angeles program has also helped her make connections that could turn her dream of working in entertainment into a reality.
"It's amazing that there are so many Hoosiers in Hollywood," Keel said. "People call L.A. the lonely city, because there are so many people, but nobody knows each other. In my experience, there is such a big Hoosier population, and there's always someone to help."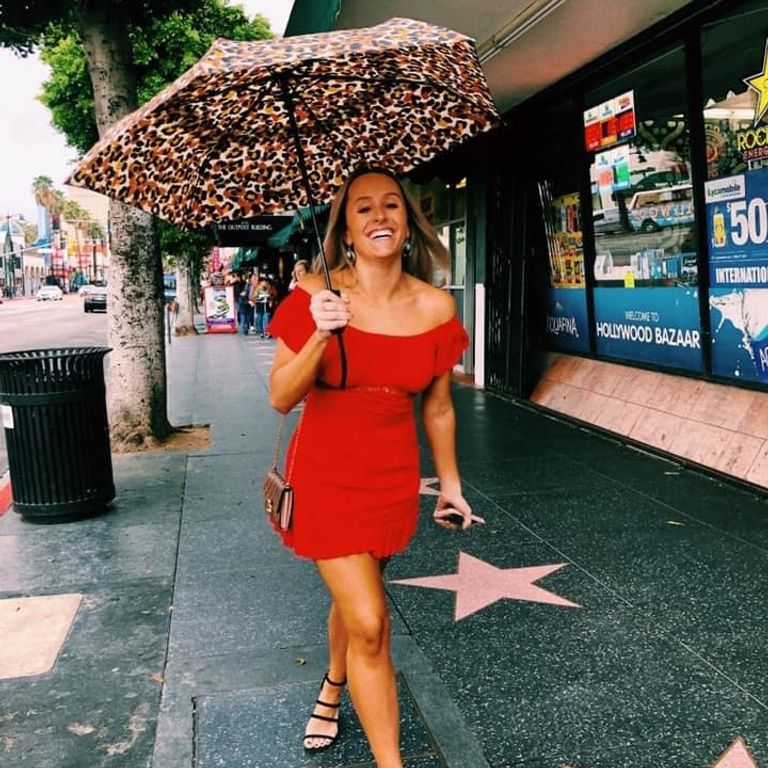 Ashley King
King started her studies at The Media School with a focus on broadcast journalism. Even though she's now shifted to a concentration in public relations, she is still interested in and takes courses in broadcast. A marketing internship at the Academy of Country Music, which broadcasts an award show, was the perfect way to marry her experiences.
During her time at the academy, King has helped spread the word about the awards and other efforts using social media, pitching press releases for earned media and more. She also works with artists and publicists to plan promotion. She said the Media School classes she's taken have given her a good foundation for the work she's doing, but she's also learning things that can't be taught in a classroom, like how to be a good colleague and build strong professional relationships.
King said the most rewarding experience of her internship has been helping to plan the Borderline Strong concert, a charity event that benefited victims of the November mass shooting at the Southern California country bar and music venue Borderline Bar and Grill. During the benefit, which featured performances by star like Jimmie Allen and Trace Adkins, King spoke with one of the victims of the shooting.
"Working on the Borderline fundraiser was an experience I'll never forget," King said. "Not only did I get to work closely with these amazing artists and their publicists, but I got to actually talk to someone whose lives were affected by the work we were doing."
Though moving from Indiana to Los Angeles and starting a new internship all at once can seem intimidating, King encourages other students interested in working in entertainment to take the leap and spend a semester in L.A.
"One of my favorite quotes is, 'The best things in life are on the other side of fear,'" King said. "I was so scared going into this semester, but I'm coming out so much stronger."