Building on the success of more than 10 years of collaboration between Indiana University Bloomington and Ivy Tech Community College Bloomington, the Hoosier Link program – which guarantees transfer admission from Ivy Tech to IU – is offering a community option starting in the fall.
The Hoosier Link program is a pathway for Indiana residents who want to attend IU Bloomington to be guaranteed transfer after one semester at Ivy Tech Bloomington when they earn a 3.0 grade-point average or higher in 15 transferable credit hours taken at Ivy Tech. They may also transfer in a later term with a grade-point average of 2.5 or higher in 26 transferable credit hours.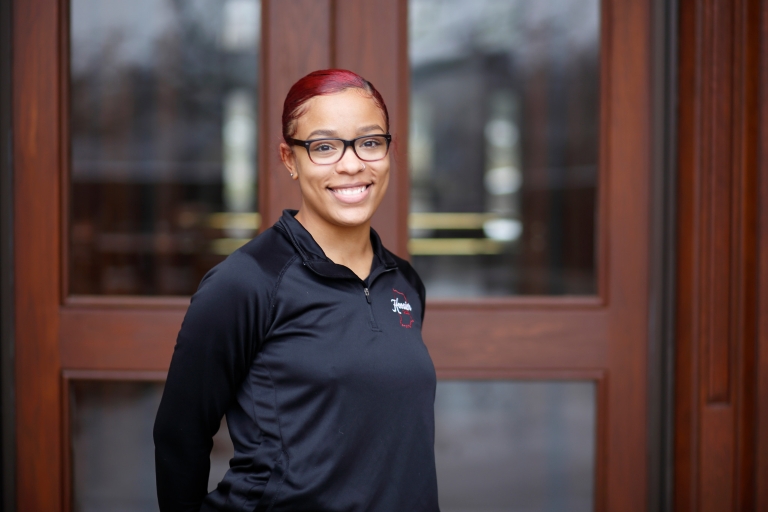 Currently, freshmen accepted into the Hoosier Link program are required to live on the IU Bloomington campus while earning credits from Ivy Tech. This on-campus model will continue and, starting in August, the program will expand to include students who live off-campus, who may have family responsibilities or other obligations and live in the south-central Indiana community.
The new Hoosier Link path will make the program more accessible for students living in the Ivy Tech Bloomington service region. Seven of the eight counties in this region face challenges identified by IU's Center for Rural Engagement.
"The Hoosier Link program is a strong pipeline for transfer students, and we know our Hoosier Link students are retained at a higher rate and graduate at a higher rate than other students in similar situations," said Sarah Nagy, senior associate director of the IU Office of First Year Experience Programs.
According to IU's Office of Enrollment Management, the most recent study shows 95 percent of Hoosier Link students from the fall 2011 to spring 2018 cohorts who met program benchmarks and enrolled at IU Bloomington were retained to a second semester at an IU campus, and 68 percent of those students graduated from an IU campus.
For students from similar populations, IU saw an 89 percent retention rate to a second semester and a 62 percent graduation rate.
"We've always had an interest in expanding the program and are excited to have the opportunity to do so this fall," said Lisa Young, Hoosier Link coordinator and associate director of the IU Office of First Year Experience Programs.
Nagy and Young credit the program's many years of success to the strong commitment both schools have to Hoosier Link students. The students receive support from staff from both institutions during the admissions process, while taking courses at Ivy Tech and throughout their transition to IU.
"Once a student is admitted into the program, Ivy Tech and Indiana University work together to make sure the program is seamless and provide the appropriate assistance to the students," said Jessica Strunk, vice chancellor of enrollment services at Ivy Tech. "I strongly believe that the resources provided to the students are what make this program unique and why this program is so important."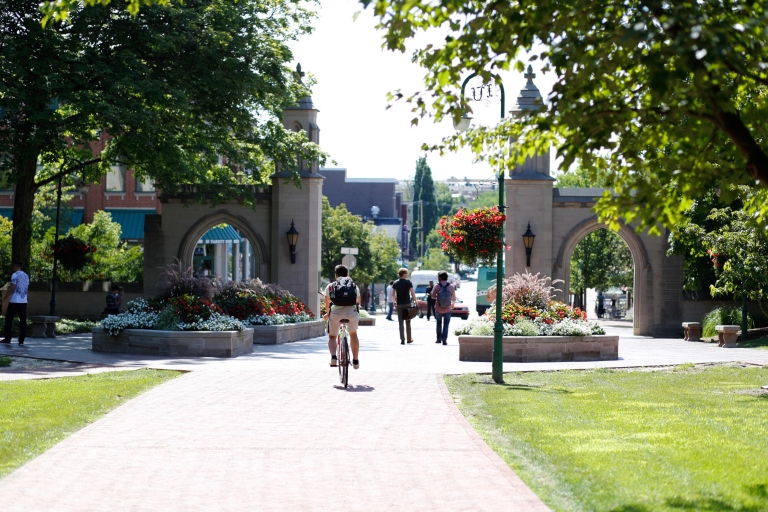 David Johnson, vice provost for enrollment management at IU Bloomington, emphasized the personalized support that Hoosier Link students receive.
"This program provides a wonderful stepping stone for students with great potential to attain an IU degree," Johnson said. "Staff from both IU and Ivy Tech are dedicated to their success, and now even more Hoosier Link students will benefit from that support."
After applying to IU and being placed on the waitlist, current IU junior Kelena Quarels was part of the 2016 Hoosier Link cohort. She said she is excited for the opportunity offered by the program.
"When I got an email about getting into the Hoosier Link program, to me that was a great way to start my college career," Quarels said. "I got so much support from staff members and met one of my best friends, and my transition to IU was better than I could have imagined."
In her position as a program assistant with IU's Office of First Year Experience Programs, Quarels now shares her personal experience in Hoosier Link with new IU students when she helps facilitate events on campus for first-year and transfer students.
The program has offered a second chance for Quarels and other Hoosier Link students with academic potential to attend their four-year college of choice.
"We know that students want to ultimately earn a degree from IU Bloomington, but for many it might not have been a possibility," said Esthela Rodriguez, director of admissions at Ivy Tech. "The Hoosier Link program provides that opportunity for many students who still want to have the traditional college experience, and with the new community model it will allow students who want to stay close to home to still participate."