With Sustain IU Week around the corner, Indiana University Bloomington has numerous opportunities to get involved. Join the fun starting Monday, April 22.
Here are some of the ways you can celebrate Sustain IU Week: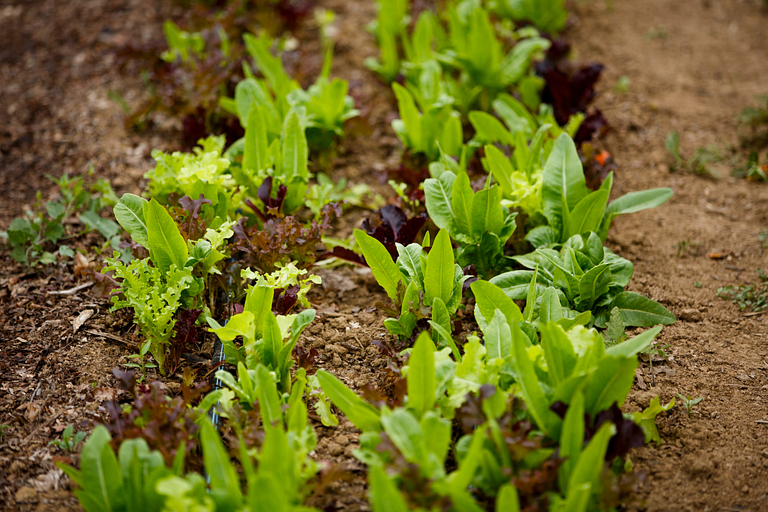 Walk a musical mile
Sustain IU and Healthy IU teamed up to encourage everyone to get outside and walk the trails through campus with some sunny tunes along the way. Download the 15-minute playlist they created and hit all four trails during Sustain IU week. Share your experience online with the hashtags #SustainIUWeek and #MusicalMile.
Try yoga on the farm
Take a beginners yoga class while spending some time outdoors at the Campus Farm. Get a great workout in among the veggies at 10:30 a.m. Tuesday, April 23. You can learn more about the Campus Farm after by trying their fresh produce. Make sure to sign up quickly, as only 20 spots are available for this event.
(Root) Beers and Gears
Join IU Surplus and Transportation Demand at a (Root) Beers and Gears event at 4:30 p.m. Wednesday, April 24. Learn how to build your own bike and celebrate the fact that IU Bloomington was named a silver-level Bicycle Friendly University by the League of American Cyclists.
Plant a tree on campus
Alongside Sustain IU, Landscape Services and the Integrated Program in the Environment, anyone can help make the Old Crescent flourish. From 9 a.m. to noon Thursday, April 25, celebrate Arbor Day a little early by planting some trees. The meeting point will be south of Owen Hall. Tools, equipment and a light breakfast will be provided, but volunteers are encouraged to wear closed-toe shoes and full-length pants and bring a water bottle.
Volunteer for a service project
Join the Integrated Program in the Environment and Sustain IU from 2 to 5 p.m. April 26 to wrap up the week with a volunteer service day celebration. Come out to Dunn Meadow for walk-up service projects, food, and outdoor activities and workshops provided by IU Outdoor Adventures.
Individual volunteers and groups can also sign up for one of six service projects taking place across campus:
Space is limited per project, and volunteers will be assigned first come, first serve. Register now online.
End Sustain IU Week with a symposium
Join Sustain IU at 11:30 a.m. Friday, April 26, at Presidents Hall in Franklin Hall for a luncheon event to see what Sustain IU has been working on over the past year. Students, faculty and staff can help honor the Sustain IU Intern and Mentor of the Year and attend a presentation of the Campus Catalyst Awards and Sustainability Innovation Fund. Make sure to RSVP.