IU Herbarium completes massive plant digitization project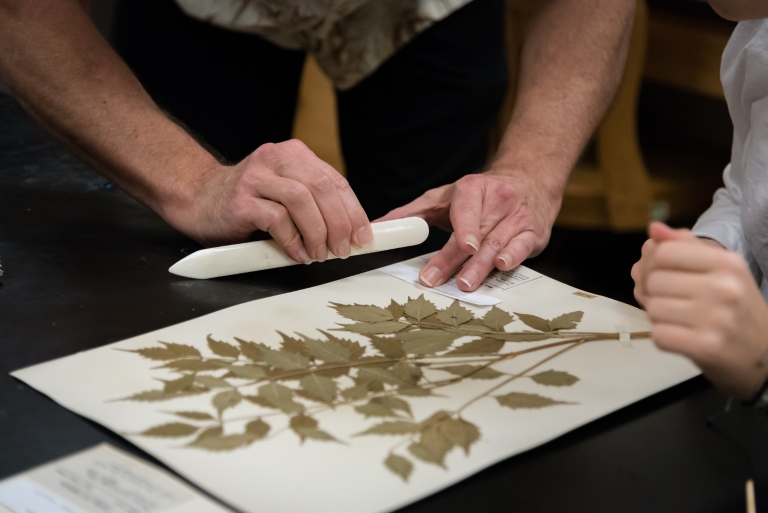 Indiana University has completed work to make publicly available its collection of more than 160,000 preserved plant specimens, including over 72,000 specimens representing Indiana flora.
The project, launched in 2014, provides online access to the complete collection of the IU Herbarium. Each record includes a high-resolution photo of the preserved plant specimen, its scientific name and taxonomic placement, its collection location, and the name of the person who collected it.
The IU Digital Herbarium also includes common plant names, which opens the collection to the general public. Users can search plants in certain regions based upon physical characteristics to help identify plants on a nature walk or distinguish native plants from invasive species.
Sign up to attend 'Chron on Campus' nationwide listening tour
EDITOR'S NOTE: This event has been canceled, and will be rescheduled at a later date.
IU Bloomington is a stop for the Chronicle of Higher Education's "Chron on Campus" nationwide listening tour, which will consist of on-campus dialogues at universities and colleges across the country.
Sessions will begin at 9 and 11 a.m. Tuesday, April 23, in the Von Lee building, 517 E. Kirkwood Ave. RSVP online, and a representative from the Chronicle will confirm the time slot for the meeting you plan on attending.
Discussions will be facilitated by staff from the Chronicle's newsroom and business teams to better understand change and key challenges facing college campuses today from the campus viewpoint – specifically, from deans and faculty members. Discussions will be structured, with questions provided in advance, and input will help inform how the Chronicle can best cover pressing issues.
Contact Zach Giampetroni at zach.giampetroni@chronicle.com with questions.
Beth Gazley named associate vice provost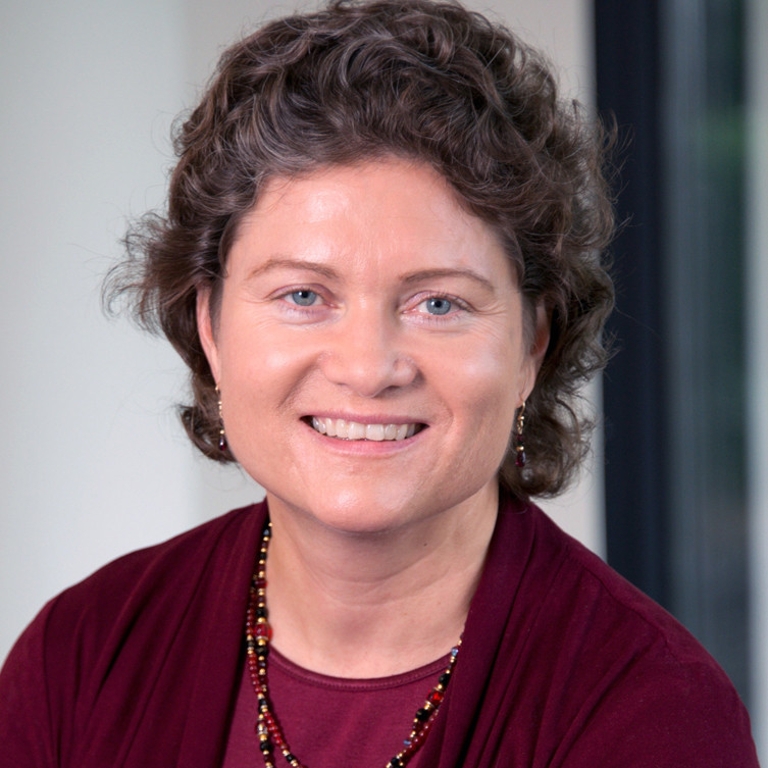 Beginning Aug. 1, Beth A. Gazley will assume the role of associate vice provost in the Office of the Vice Provost for Faculty and Academic Affairs. She will replace Jamie Prenkert, who has served in that role since 2016.
Gazley is a professor of public and environmental affairs and director of the Master of Public Affairs programs in the O'Neill School of Public and Environmental Affairs. She is a co-principal investigator in the Prepared for Environmental Change Grand Challenge initiative.
"Since the day I arrived on campus, the Office of the Vice Provost for Faculty and Academic Affairs has provided a steady stream of advice and resources to me as I navigated the beginning, middle and advanced stages of my academic career," Gazley said. "I'm really happy to have a chance to provide the same support and encouragement to other faculty."
Beginning Aug. 1, Prenkert will become associate dean of academics and department chair of business law and ethics in the Kelley School of Business. Arlen Langvardt will step down from those roles in anticipation of his retirement later this calendar year.
Election for Bloomington Faculty Council members and faculty president now open
Care about academic freedom? Interested in the future of general education requirements or academic standards on campus? Interested in equity or campus technology? Have concerns about promotion and tenure?
As the voice of their constituents, Bloomington Faculty Council representatives play an integral role in the policy-making and governance of the Bloomington campus. If you can't run for a seat on the council, voting for council representatives is another way to have a say in these important issues.
This election is also the chance to vote for the next president-elect of the faculty. Faculty presidents serve a three-year term, first as president-elect, then president and finally past-president. They direct and oversee the work of the council and serve as the voice of the faculty to campus and university administration.
All full-time faculty are eligible to vote. Even if there is no election in your unit this year, faculty are encouraged to log in and vote for president-elect. Read candidate statements and vote via the Bloomington Faculty Council website. The election closes at 5 p.m. April 18.
Sustaining Hoosier Communities initiative recognized nationally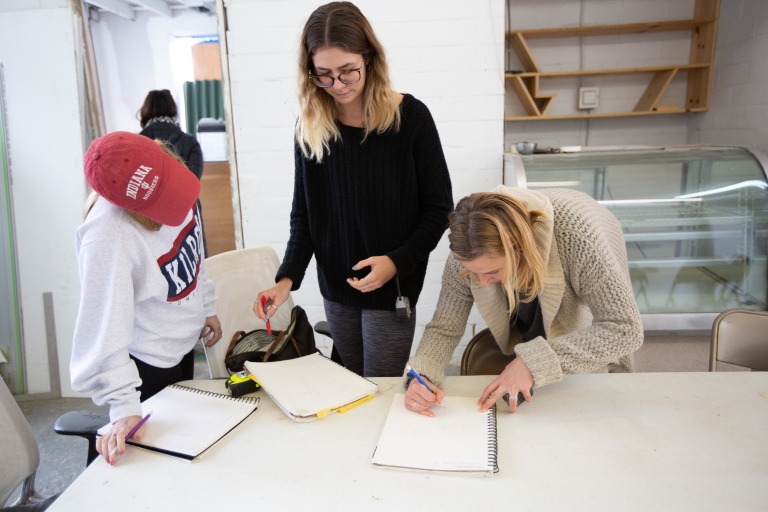 The IU Center for Rural Engagement's Sustaining Hoosier Communities initiative was honored with the inaugural Outstanding Program of the Year award by the Educational Partnerships for Innovation in Communities Network, known as EPIC-N, during the network's eighth annual conference April 8 in Tampa, Florida.
Sustaining Hoosier Communities launched in 2017 in Lawrence County, Indiana, to address 14 community-identified projects through partnerships with IU Bloomington faculty and students, community leaders, residents and local organizations. The initiative has doubled its impact this year with 28 projects in Orange County, quickly becoming one of the largest rural engagements of its kind in the United States. More than 850 students have participated in course-based projects in rural communities during the first two years of the program.
Centerstone, IU and city partner to bring speaker about opiate crisis
Sam Quinones, the author of "Dreamland: The True Tale of America's Opiate Epidemic," will speak at 6:30 p.m. May 20 at the Buskirk-Chumley Theater.
Reservations for the free, but ticketed event may be made at bctboxoffice.org.
An investigative journalist, Quinones will present his experiences researching and writing "Dreamland" and the lessons he learned throughout the process. Since the book's publication in 2015, the author has served as a subject matter expert at universities, public health and public safety conferences, and municipal events around the country, and he has testified before the United States Congress.
The event is sponsored by Centerstone, the city of Bloomington and IU's Responding to the Addictions Crisis Grand Challenge initiative.
Eskenazi Museum of Art hires first curator of contemporary art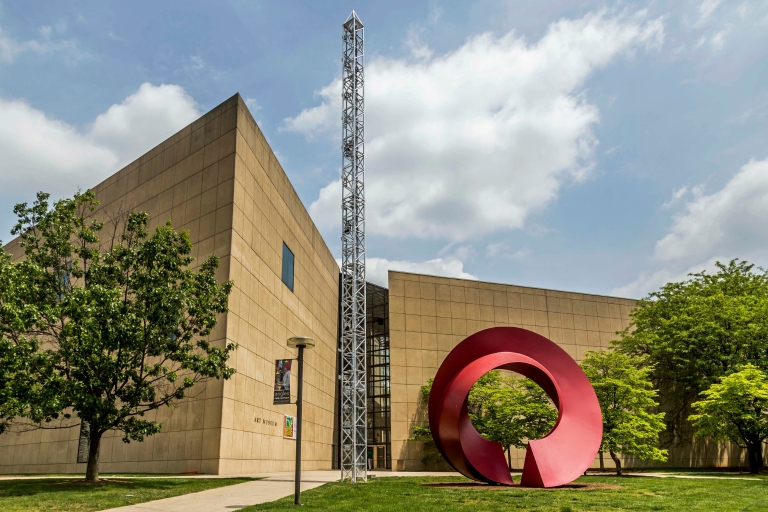 The Sidney and Lois Eskenazi Museum of Art at IU has hired Elliot Reichert as its first curator of contemporary art. In addition to conceiving and executing a vision for contemporary art at the museum and cultivating a collection in that area, Reichert will serve as an advisor on public art at the university.
He will relocate from Chicago, where he has worked as a curator, editor and researcher since 2006.
Although the museum's collection contains many modern masterpieces, including a seminal work by Pablo Picasso, a complete set of Marcel Duchamp's Readymades and a drip painting by Jackson Pollock, a curatorial area dedicated to contemporary art did not previously exist.
Reichert will begin his work at the Eskenazi Museum of Art this spring, just as the museum is preparing for its grand reopening in the fall.
Energy policy expert to discuss politics of carbon pricing in upcoming Ostrom lecture
Barry Rabe, the J. Ira and Nicki Harris Family Professor of Public Policy and director of the Center for Local, State and Urban Policy at University of Michigan, will discuss the politics of carbon pricing and more in the 2019 Ostrom Lecture on Environmental Policy.
His talk, "The Politics of Carbon Pricing," will examine political challenges for carbon pricing across each stage of the policy life cycle and discuss key design elements of more successful and durable renewable energy policies. The lecture will take place from 4:30 to 5:30 p.m. April 17 in the University Club at the Indiana Memorial Union. It is open to the public and will be broadcast live on Zoom.