2019 municipal primary election day is May 7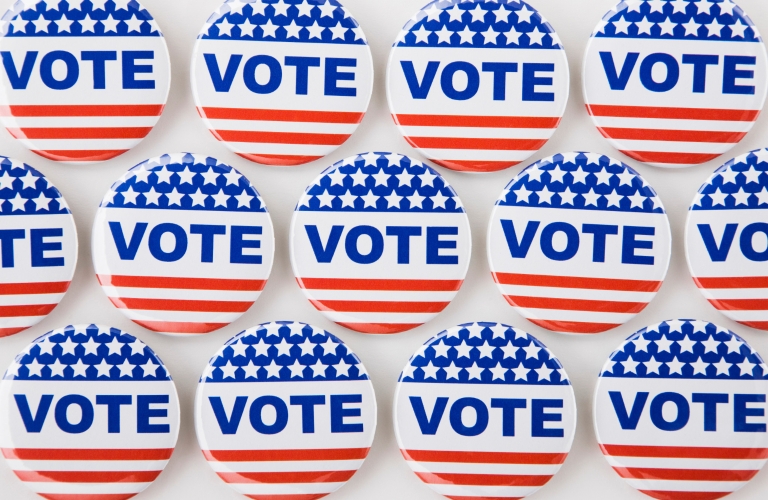 Monroe County municipal primary election day is Tuesday, May 7. Early voting has started and will continue through May 6 at 401 W. Seventh St. Suite 100 in Bloomington. A full schedule of early voting times can be found on Monroe County's website.
All IU faculty and staff are encouraged to exercise their right to vote, but be aware of university policies regarding political activity using IU resources and paid time off to vote.
If you are not registered to vote, the deadline to do so for the Nov. 5 general municipal election is Monday, Oct. 7.
Attend a town hall about research at IU Bloomington
IU Bloomington Vice Provost for Research Rick Van Kooten will lead a conversation about campus and universitywide research priorities and opportunities from noon to 1:30 p.m. May 8.
The town hall meeting will be in the Frangipani Room of the Indiana Memorial Union and will include three areas: Emerging Areas of Research 2019 competition, campus research updates and internal funding updates.
For more information, email ovpr@indiana.edu.
Indiana Poet Laureate receives Academy of American Poets fellowship award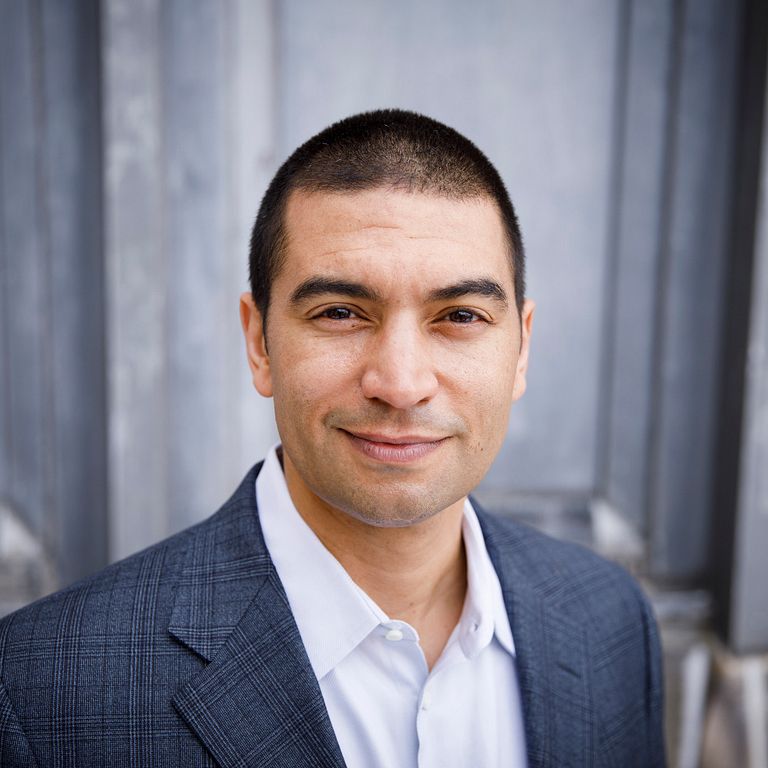 Adrian Matejka, an Indiana University professor and Indiana Poet Laureate, will use a $100,000 award from the Academy of American Poets to expand "Poetry for Indy."
The program, which offers workshops in cities with underserved and culturally and economically diverse communities, will launch a digital archive to serve as a resource for teachers.
Matejka is one of 13 Academy of American Poets Laureate Fellows named this year.
Celebrate staff service milestones
The IU Bloomington Long Service and Retiree Recognition Program will take place May 7 at Henke Hall in Memorial Stadium.
Provost Lauren Robel and Deputy Chief of Staff Kelly Kish will recognize 324 recipients who reached service milestones of 25 years or more in 2018 as well as those who retired in 2018.
The campuswide event is open to anyone who wants to attend.
Eskenazi Museum of Art hires pre-K-12 experiences manager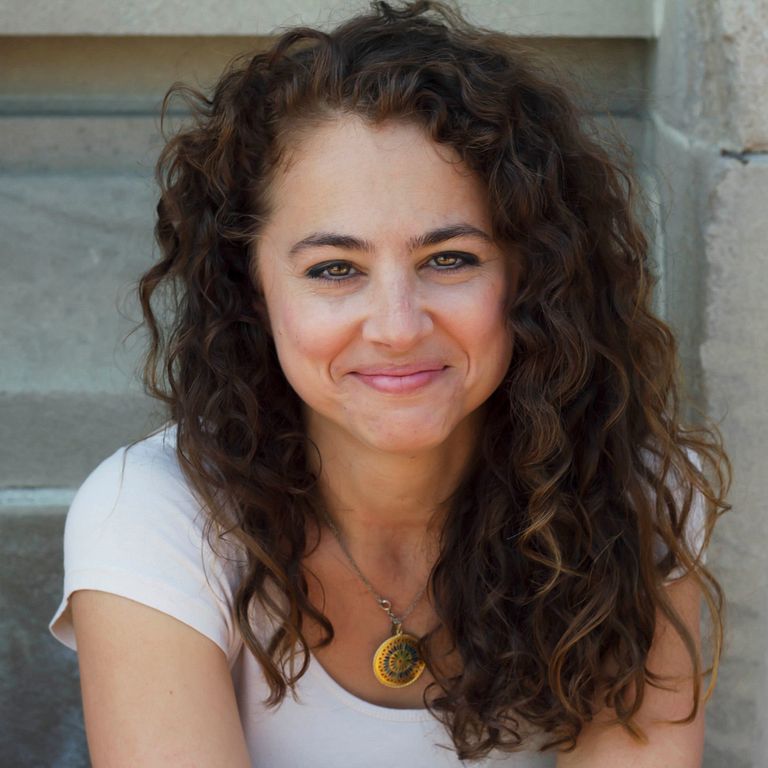 Kelly Jordan is the new pre-K-12 experiences manager at the Sidney and Lois Eskenazi Museum of Art and will support the museum's educational outreach to Bloomington and the surrounding area.
She will focus on programming for youth and family art-making studio activities as well as the Youth Art Month exhibition, and she will lead local and rural outreach in coordination with IU's Center for Rural Engagement, which provided funding for the new position.
Jordan received her BFA from Wright State University in Dayton, Ohio, and her MFA in painting from IU; she previously taught undergraduate and lifelong-learning students at IU as well as students at Ivy Tech Community College. She also created and led children's programs at the Monroe County Public Library.
Attend the Peebles Memorial Lecture
This year's Peebles Memorial Lecture in Information Technology will take place at noon May 10 in the Herman B Wells Library main lobby.
Beth Plale, a program officer at the National Science Foundation and a professor in the Department of Intelligent Systems Engineering at IU, will discuss the benefits of open science in data science from the perspectives of both funder and researcher.
Following Plale's lecture will be the research services expo and the inaugural research technologies student poster expo from 1:30 to 4:30 p.m.
McRobbie presents economic report to U.S. and Australian business leaders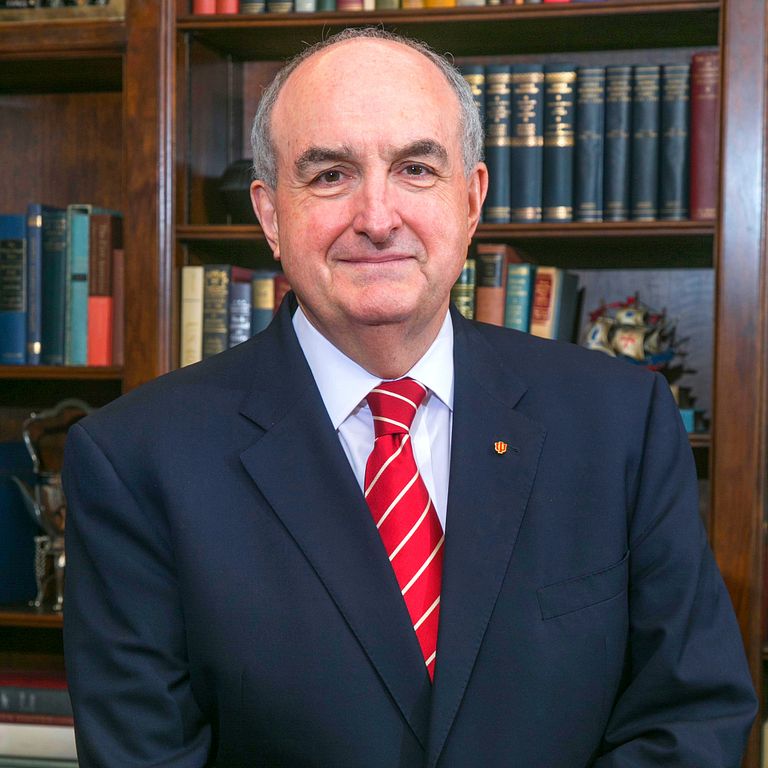 IU President Michael A. McRobbie presented findings of an economic report prepared in part by two research centers in the Kelley School of Business to American and Australian chief executives at a summit in Washington, D.C.
The American Australian Business Council commissioned the report, which highlights a deep and multifaceted economic relationship between the two countries. McRobbie serves on the advisory council for the government-funded center, which seeks to provide Australians with a deep and balanced understanding of the U.S. through teaching, research and public engagement. Researchers from IU worked with a team from the U.S. Studies Centre at the University of Sydney.
Memorial Stadium's North End Zone plaza renamed in honor of George Taliaferro
IU President Michael A. McRobbie recently announced that Memorial Stadium's North End Zone plaza has been renamed the George Taliaferro Plaza, honoring the late Hoosier football star who shattered racial barriers on campus and in the sport and, in doing so, left an indelible mark on both. McRobbie also announced plans to erect a statue of Taliaferro in the plaza to further recognize and honor the groundbreaking individual and athlete.
McRobbie made the announcement at the April 27 "Celebration of Life" event honoring Taliaferro, who passed away Oct. 8, 2018, at the age of 91.
"The renamed plaza and new statue will honor George's many contributions to Indiana University and the Bloomington community and be a fitting tribute to his enduring legacy as an exceptional athlete, trailblazer for racial equality, educator, community activist and friend and mentor to many," McRobbie said. "They will also reflect the very best of IU athletics and serve to remind all those student-athletes and fans who visit them of what it takes, including enormous courage, determination and integrity, to be a true champion."