Indiana Court of Appeals judge. Political reporter for Bloomberg. Beloved school teacher. CEO of the Indiana University Alumni Association. Mayor of Fort Wayne, Indiana.
These are just a few of the impressive careers that former leaders in Indiana University student government have gone on to excel in. And many of these alumni returned to campus last weekend to celebrate the 70th anniversary of student government on the IU Bloomington campus.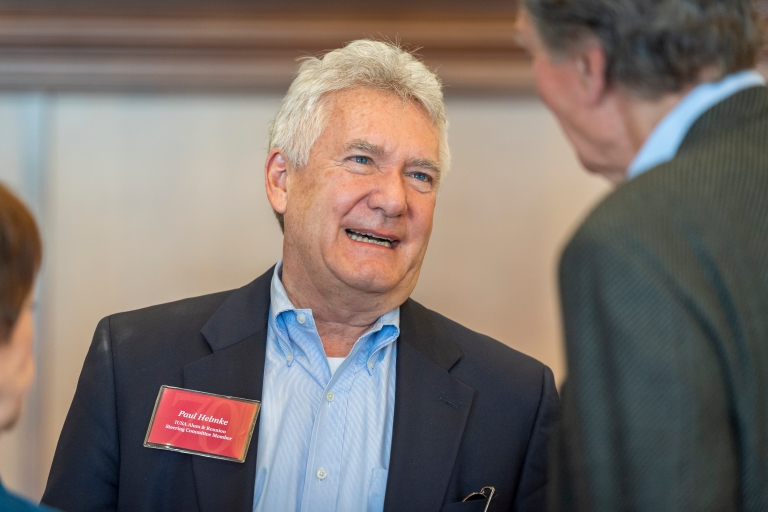 The reunion, which brought nearly 85 alumni back to campus, included a panel discussion with former student leaders – including the first female student body president, Mary Grabianowski, and Bloomberg political reporter Laura Litvan – a conversation with former Reps. Lee Hamilton and Jill Long-Thompson, and roundtable discussions between alumni and students about issues affecting current students.
Paul Helmke, former mayor of Fort Wayne, professor of practice in the O'Neill School of Public and Environmental Affairs and director of the Civic Leaders Center, delivered the keynote address, and the gathering culminated in the swearing in of next year's executive branch leaders for IU Student Government. Maggie Hopkins, this year's vice president for IU Student Government and coordinator of the event, said the new leaders and graduating students are likely to have the same success as the alumni who shared their stories at the celebration.
"These amazing alumni actually do not have unique stories," Hopkins said. "Most members of student government have successful careers because student government molds you into a leader."
IU's first student council was appointed in 1912, but thanks to two world wars and other powerful organizations like the Union Board, Women's League, Board of Aeons and student marshals, it remained largely inactive until President Herman B Wells stepped in. At the Board of Trustees meeting in September 1940, Wells shared his plans to strengthen student governance on campus. By 1943, the student council began framing a new constitution, in 1948 the group was renamed the Student Senate, and in 1967 it became IU Student Government.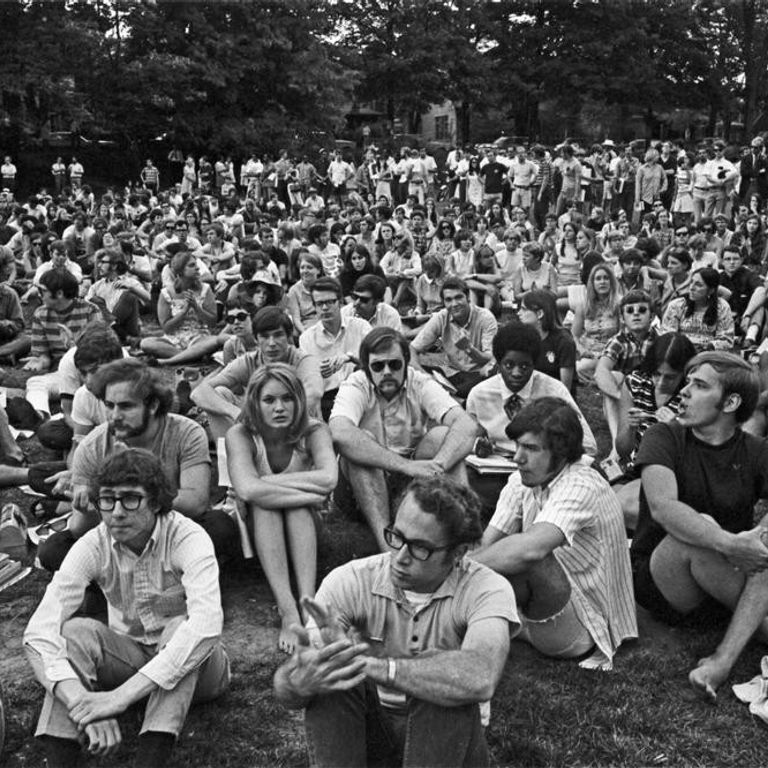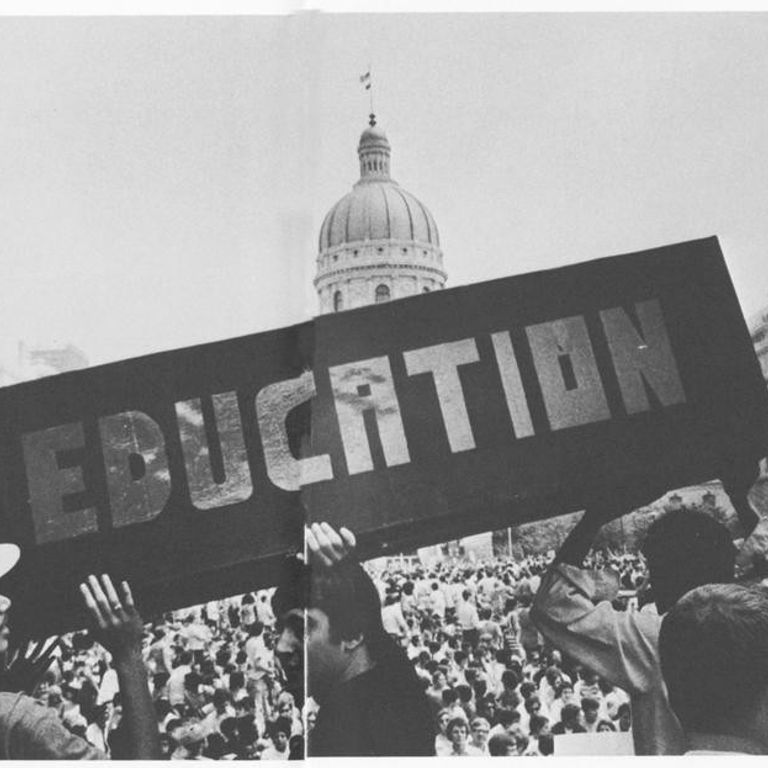 Ted Najam, who served as student body president in 1968, said the late 1960s and early 1970s were a turbulent time on college campuses across the United States – and IU was no exception. Najam and his vice president, Helmke, were elected to office the day before the Rev. Martin Luther King Jr. was assassinated. They navigated the student body through a rekindling of the civil rights movement that followed, which was evidenced in a sit-in at the Little 500 protesting the discriminatory practices of the participating fraternities.
Najam and Helmke prioritized peace-keeping during demonstrations protesting the Vietnam War, and they led efforts to thwart an Indiana state bill that proposed college students only be allowed to vote where their parents vote. Soon after, then-U.S. Sen. Birch Bayh helped pass the 26th Amendment to the Constitution, which lowered the voting age from 21 to 18.
"During our tenure, although there was a lot of discussion and debate and demonstration, for the most part we maintained the peace at IU," Najam said. "We loved the university, and we wanted the university to navigate itself through a period of inevitable social change."
Local issues, like an unprecedented 68 percent hike in IU student fees and the abrupt resignation of President Elvis Stahr, kept Najam and Helmke on their toes, too. They also led efforts to end restrictions on women's hours on campus and restrictions on visitation in opposite-sex dorms.
Though the activism led by Helmke, Najam and other students did not always achieve the intended results – the tuition increase was never rolled back – Helmke said his time in student government taught him that real progress takes time.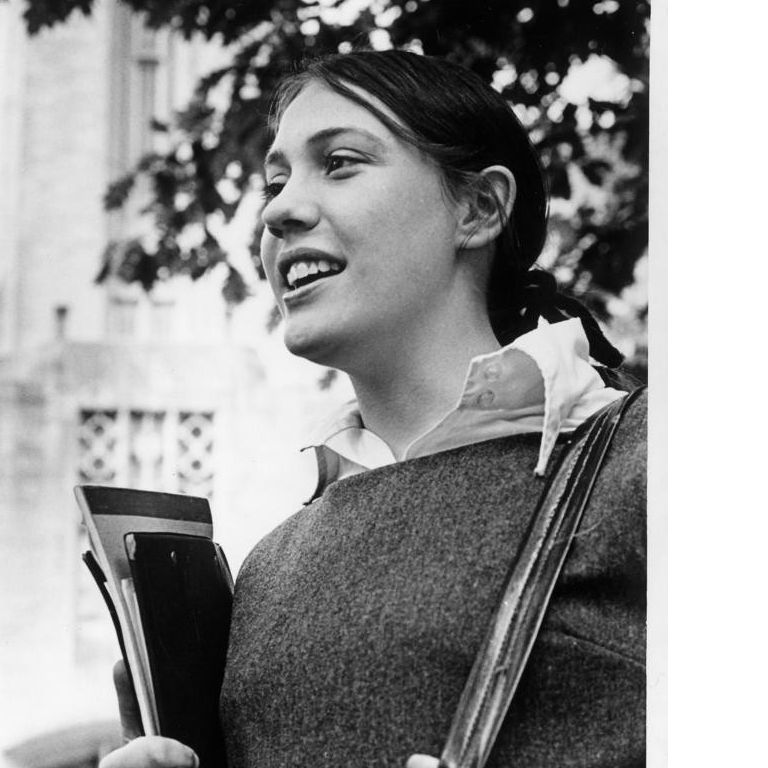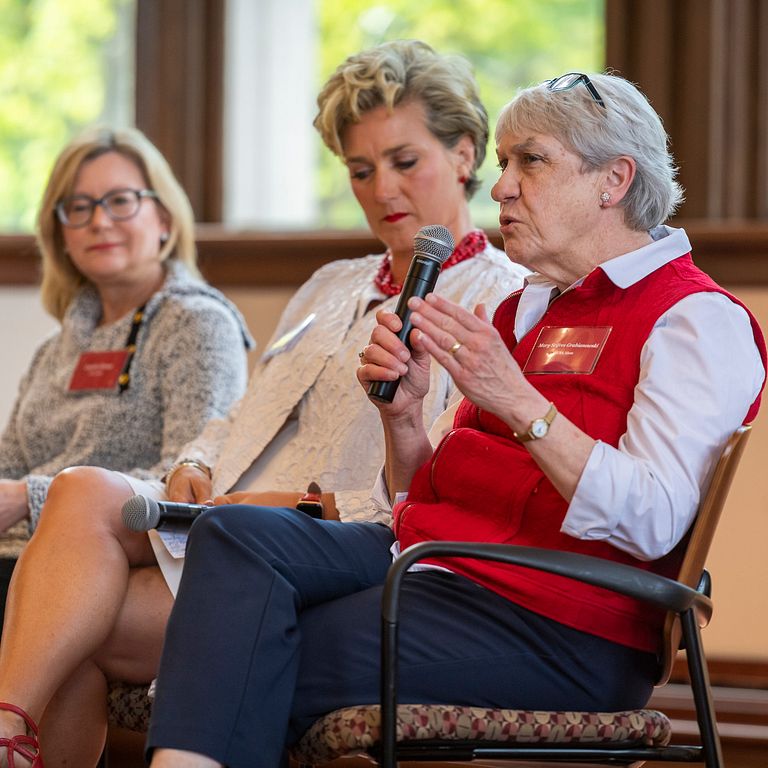 "Ted and I really learned how important it is to listen to people with your point of view, with a different point of view or with no point of view as a leader," Helmke said. "My time in student government taught me how to deal with pressure, which made me a better mayor and prepared me for lobbying for gun control."
Thanks to the political unrest and negative connotations with government power during Najam and Helmke's era, student leaders renamed their organization the Indiana University Student Association between 1974 and 1975 and was known as such until this academic year. Hopkins shared with returning alumni that the organization felt low voter turnout was a result of students being unaware that the student association was in fact their student government.
Regardless of what the organization calls itself, these current and former members agree that an engaged student government is necessary for a thriving university. It brings a student voice to issues that can only be solved with the help of students, and it teaches leaders how to listen, how to persuade, how to compromise, how to speak publicly with confidence and more.
Student government also establishes lifelong friendships, according to Najam. He and Helmke have kept in touch over the years since their graduation, and now that they both live in Bloomington, they meet at least monthly for lunch.
"More and more the university must be supported by alumni contributions as state contributions decline relative to the university's needs," Najam said. "The best time to connect with alumni is when they are on campus as students, and organizations like student government and the student foundation instill a lasting love for IU in its members."