BLOOMINGTON, Indiana – Lilly Endowment Inc. has awarded the Indiana University Foundation a $10.9 million grant to support renovation of the university's internationally renowned Lilly Library, IU President Michael A. McRobbie has announced.
Consistently regarded as one of the nation's top libraries for books and manuscripts of the greatest importance, the Lilly Library was established in 1960 to house the extensive private library of the late Josiah K. Lilly Jr., one of Lilly Endowment's founders. The collection he donated includes more than 20,000 rare books and 17,000 manuscripts.
The Lilly Library now contains more than 450,000 rare books, 8.5 million manuscripts and 150,000 sheets of music. Part of the IU Libraries, the venerable limestone building is in the heart of IU Bloomington's Fine Arts Plaza, the campus's center for the arts and humanities.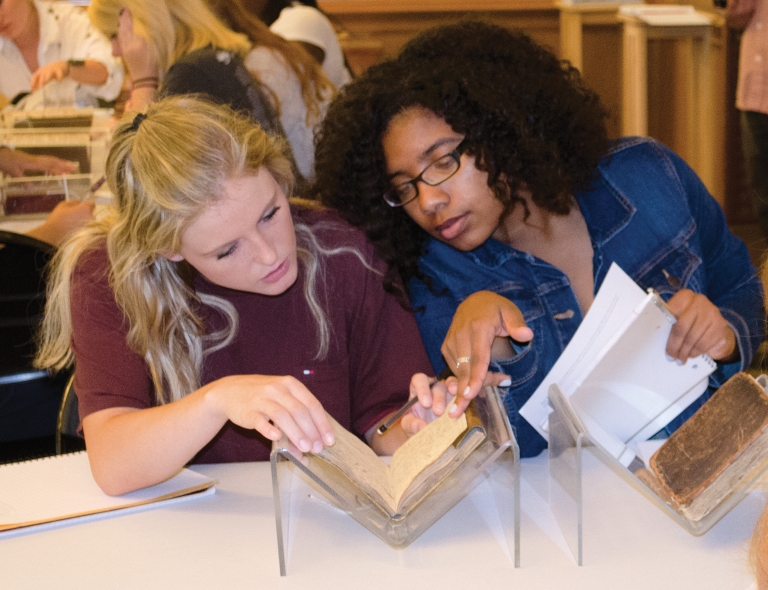 "Indiana University's Lilly Library is a state, national and international treasure, and a testament to the vision and generosity of J.K. Lilly Jr.," McRobbie said. "It has always been universally acclaimed for its unique, world-class collections. Its vibrant and stunning materials continue to astonish all those who use them.
"With this extraordinary support from Lilly Endowment Inc., the Lilly Library will greatly improve its ability to provide wide access to the library's rare books, manuscripts and objects to broader audiences – from children to lifelong learners and scholars – enhancing all of our communities."
"Lilly Endowment is most pleased to support this comprehensive renovation," said N. Clay Robbins, Lilly Endowment's chairman, president and CEO. "The Lilly Library meant a great deal to J.K Lilly Jr., who was one of our three founders. These improvements will significantly further his interest in having his magnificent collection, which he so passionately assembled, appreciated and used by future generations."
As IU rapidly approaches its bicentennial celebration, the Lilly Library has been challenged in many ways by its own success. Growth in collection size and student enrollment, along with continuously increasing demands of scholars and students who travel from around the U.S. and the world to use the library's matchless collections, have resulted in a level of activity that the building can no longer sustain. The library has not had any significant interior renovation since its completion nearly 60 years ago.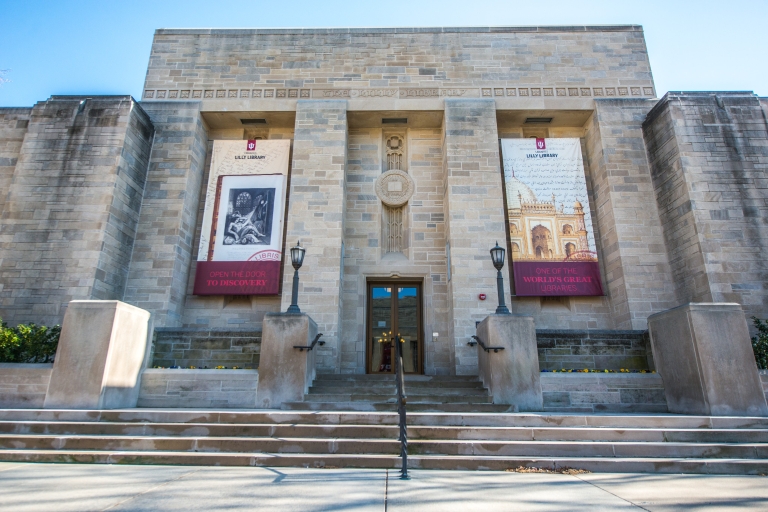 The Lilly Endowment grant will support major upgrades to the 52,516-square-foot facility's mechanical systems and lighting, technological equipment, fire protection and security systems, ADA access and building navigation, and space configuration. These improvements will enable maximum preservation and an enhanced and more modern presentation of the library's literary and cultural treasures, which require special handling and can only be accessed in secure on-site areas. They will also allow students, scholars, researchers, educators and other visitors to more effectively access and experience the library's one-of-a-kind materials, which are frequently and increasingly incorporated by IU faculty into their teaching, research and creative activities.
According to Lilly Library director Joel Silver, courses taught on site have increased by more than 225 percent since 1992. In 1960, the Lilly Library's total collection numbered approximately 100,000 rare books and 1 million manuscripts. Today, the book collection has increased 350 percent, and the manuscript collection has grown 750 percent.
Among the Lilly Library's most famous materials are the Gutenberg New Testament; the first printed edition of "The Canterbury Tales"; many beautifully illuminated medieval books of hours; the Boxer Codex, a unique 16th-century manuscript depiction of the people of the Philippines and Far East; and the personal archives of cultural luminaries such as Orson Welles, Sylvia Plath, Kurt Vonnegut Jr. and Ngũgĩ wa Thiong'o.
Rare items from J.K. Lilly Jr.'s collection include John James Audubon's "Birds of America"; Thomas Jefferson's personal copy of the first printing of the Bill of Rights; a first edition of Jane Austen's "Pride and Prejudice"; the original manuscript of J.M. Barrie's "Peter Pan"; and the William Shakespeare "First Folio" of 1623 – the first printed collection of Shakespeare's plays.
Given the high level of research interest in its collections, the Lilly Library will continue to meet researcher requests for access to its collections and other services in the Herman B Wells Library during construction, which is expected to begin late this year. The library facility is expected to be closed for about 18 months.
IU Libraries will offer updates on the project and other relevant information at a special renovation website. IU Libraries' website also includes a brief history on the Lilly Library.
Additional quotes:
Lauren Robel, IU Bloomington provost and executive vice president: "The Lilly Library is one of our campus treasures. The renovation will support more scholarly interactions with relevant rare books, personal letters and photographs, among many other historically important objects. Our campus is deeply grateful for the endowment's continued generous philanthropic support, which spans many decades and which supports our ongoing campus transformation."
Carolyn Walters, Ruth Lilly Dean of University Libraries: "Printed materials are among the most commonly surviving artifacts of history and offer transformational, hands-on learning. The Lilly Library is so much more than a building, and yet, our value is inherently tied to the people and spaces that encourage interaction with our materials. We are grateful to Lilly Endowment. This grant will ensure we have the right environment to present and preserve these treasures long into the future."
About Lilly Endowment Inc.
Lilly Endowment Inc. is a private philanthropic foundation created in 1937 by three members of the Lilly family – J.K. Lilly Sr. and sons Eli and J.K. Jr. – through gifts of stock in their pharmaceutical business, Eli Lilly and Co. While those gifts remain the financial bedrock of the endowment, it is a separate entity from the company, with a distinct governing board, staff and location. In keeping with its founders' wishes, Lilly Endowment supports the causes of community development, education and religion and maintains a special commitment to its hometown, Indianapolis, and home state, Indiana.
J.K. Lilly Jr. served as board chairman and president of Eli Lilly and Co., which was established by his grandfather, Col. Eli Lilly, in 1876. Born in 1893, J.K. Jr. was a highly respected businessman, philanthropist and civic leader in Indianapolis. Along with his father, J.K. Lilly Sr., and his brother, Eli, he founded Lilly Endowment in 1937. A veteran of World War I, he pursued a lifelong interest in the preservation of liberty. An avid reader and scholar, he assembled extraordinary collections of rare books, coins, stamps, marine artifacts and military memorabilia, most of which are on display in museums around the United States. J.K. Jr.'s collection of more than 6,000 gold coins is housed at the Smithsonian Institution in Washington, D.C. His collection of some 20,000 rare books and 17,000 manuscripts, which he donated to Indiana University, was the genesis of the IU Lilly Library. The husband of Ruth Brinkmeyer Lilly and father of J.K. Lilly III and Ruth Lilly, J.K. Jr. died in 1966.
For All: The Indiana University Bicentennial Campaign
This grant counts toward the $3 billion For All: The Indiana University Bicentennial Campaign.
For All: The Indiana University Bicentennial Campaign is taking place on all IU-administered campuses, including IU Bloomington, IUPUI, IU East, IU Kokomo, IU Northwest, IU South Bend and IU Southeast. The campaign will conclude in June 2020 to coincide with IU's bicentennial celebration. To learn more about the campaign, its impact and how to participate, visit forall.iu.edu.