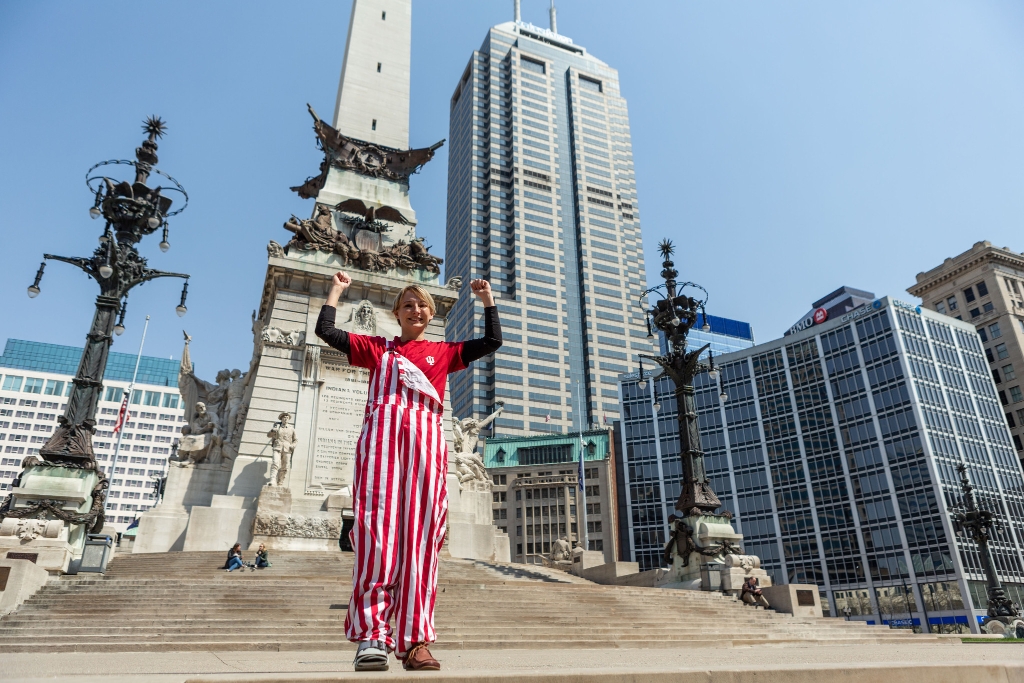 It's on, Jags! April 10 is the fourth annual worldwide binge-watching, social-sharing, gift-giving celebration of all things IU. You can join the celebration from anywhere. Here are five ideas to get you started.
Share your campus spirit
Use #IUDay to show your friends and followers how much you love IUPUI.
Wear your IUPUI gear
This is the day to break out your finest IU and IUPUI threads.
Enjoy videos, trivia and more
The IU mascots are facing off in their annual IU Day competition – and Jawz needs your vote! Show him some love and help win scholarship money for IUPUI students in the process.
While you're at it, enjoy special IU-themed trivia, playlists, videos and more: It's all waiting for you at iuday.iu.edu/watch.
Support your fellow Jags
IU Day is all about sharing the IUPUI love, and what better way to do that than by making a monetary or food donation to Paw's Pantry? Food donations will be collected at the Campus Center from noon to 2 p.m.
Paw's Pantry has noted a handful of items in particularly high demand, including:
Mac and cheese.
Ravioli – in pop-top cans, please.
Cereal.
Snack items – crackers, pretzels, chips, etc.
Canned beans.
Your generosity will help ensure a fellow Jag doesn't go hungry on IU Day – or any day.
Join the fun at the Campus Center
The Campus Center is the place to be. Swing by from noon to 4 p.m. to find music, games, swag and lots of your fellow Jags celebrating their love for all things IUPUI.
Happy IU Day, Jaguars!
Scott Hutcheson is the project manager of marketing and annual giving operations at the Indiana University Foundation.