You've heard a million times already that it's the "final stretch" to the end of the semester. But it's hardly comforting, given the list of things that must be accomplished during this time. To help, locations on campus have put together events to help you not only survive, but de-stress during this finals season.
University Library
The lair of group projects and research papers will become the lair of cuteness and caffeine before finals. Each night, a coffee bar will be set up to serve hot chocolate, coffee, tea and snacks to provide fuel for all the studying from 8 p.m. to midnight – except Sunday, when the hours will be 6 to 10 p.m. To top it off, therapy dogs from Paws and Think will pay a visit from 8 to 9 p.m. to relieve your frazzled noggin. Finally, the library will host a coloring contest during the week for a chance to win an IUPUI Athletics prize pack. There will be a new winner every day.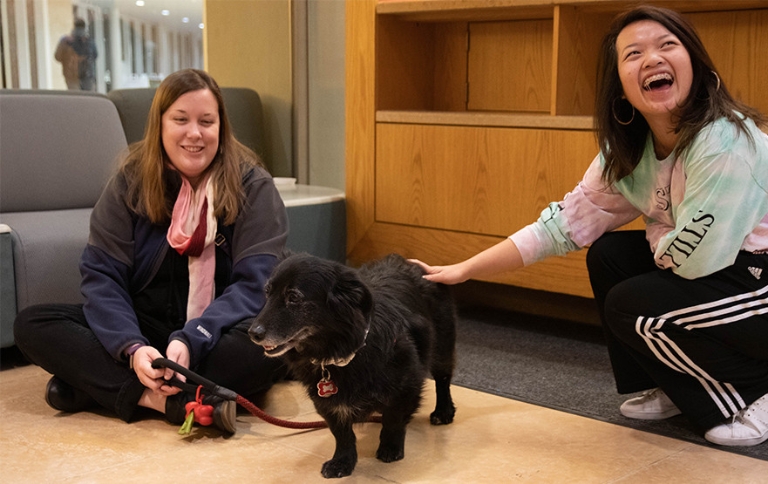 Office of Health and Wellness
Whether you're into creating or just plain relaxing to counter stress, the Office of Health and Wellness has events and activities that'll give you peace of mind. Stress-buster kits will be "planted" around eight locations across campus, such as the dental school, the law school, the Multicultural Center and some residence halls, with coloring pages, puzzles, games, magazines and more to help you take a mental break from schoolwork.
Students who are parents: You likely have quite the to-do list around this time. Bring your family to Popcorn Parenting to get a little pampering and have fun with your peers as you make some flashcards for your kiddos from 3:30 to 5 p.m. April 24 in the Campus Center Atrium.
Also, from 2 to 5 p.m. April 25, the Campus Center Suite 350 will experience a Sweet Suite Takeover, where students can enjoy free massages, puppy therapy, reflective journaling, yummy food, and upbeat music.
If you want to reach out directly to the Office of Health and Wellness, contact assistant director Ta-Kisha Jones at takldard@iupui.edu or 317-274-3699.
Jagapalooza
Although study sessions and caffeine can definitely help with the stress of finals week, fun activities to get your mind off of what's coming can really be the sanity-savers, and what better event to do that than a carnival? Jagapalooza is from 5 p.m. to midnight April 26 in Lot 71 across from North Hall. This year will feature carnival-themed presentations like fire performances, palm readers, juggling stilt walkers and magicians along with activities such as wall climbing and a zip line. Rides and carnival presentations are free, but food and carnival games aren't, so it's recommended to bring cash. Follow SAPB on social media for updates and a chance to win food vouchers as well.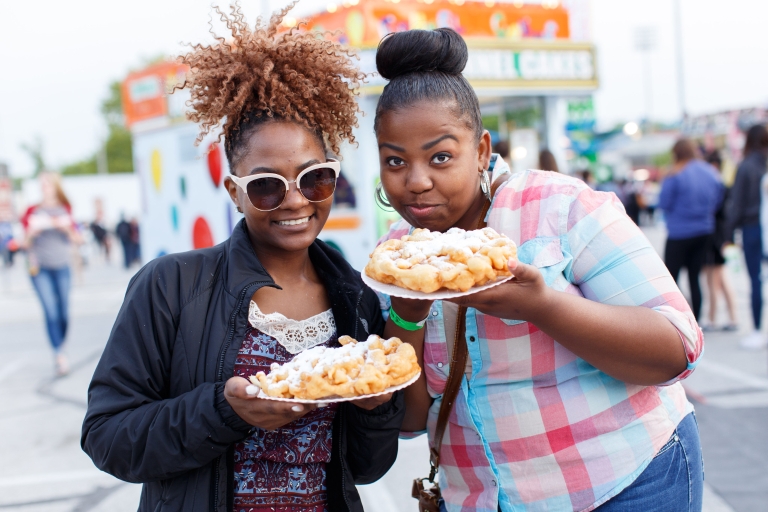 If stress is a major part of your life, learn mindful breathing exercises and guided meditation with this week's Mindful Meditation session from 11 a.m. to 1 p.m. April 26 in the Counseling and Psychological Services office in Walker Plaza. These free meditation lessons happen all semester because school can be stressful anytime, not just during finals, so take advantage of the opportunity even outside of the finals climate.