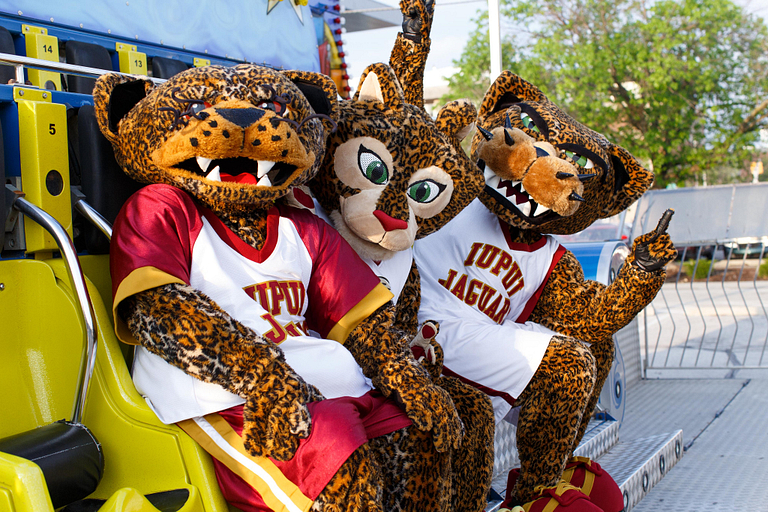 The academic year is like a wild amusement park ride: There are highs and lows, thrills and chills, and maybe a few spills.
It's only appropriate that the end-of-the-year bash, Jagapalooza, has already become ingrained as an IUPUI tradition to celebrate the end of the spring semester.
"School is tough, and we definitely need that," said Estefania Gomez, director of campus traditions for the Student Activities Programming Board. "It's become something grand, and it's making a bigger impact every year."
The seventh annual Jagapalooza is set for 5 p.m. to midnight Friday, April 26, in parking lot 71 across from North Hall. It's free to attend with a CrimsonCard.
The event will feature new rides, which have been revealed through social media. While food, games and live entertainment are essential to a great Jagapalooza, the rides always score well.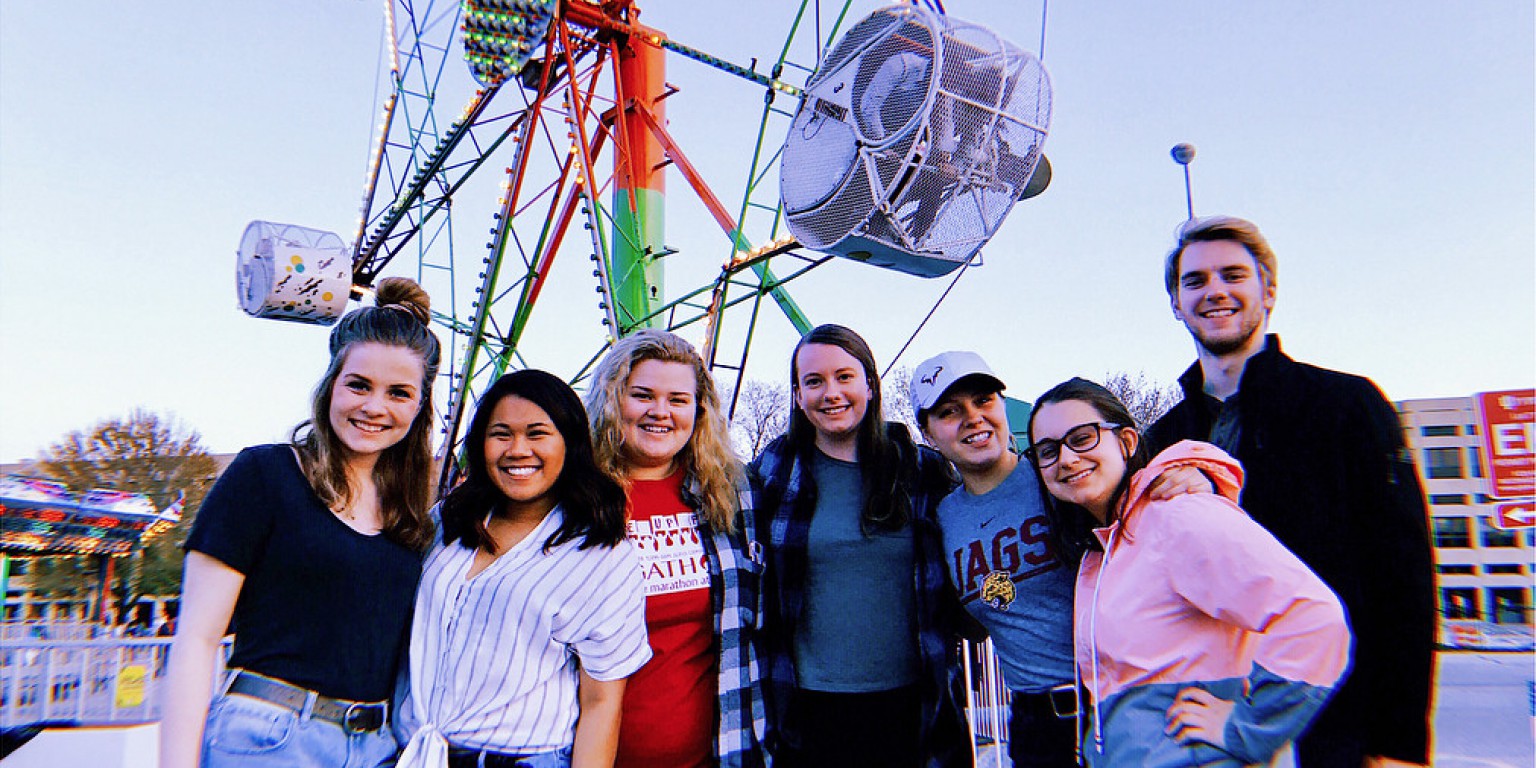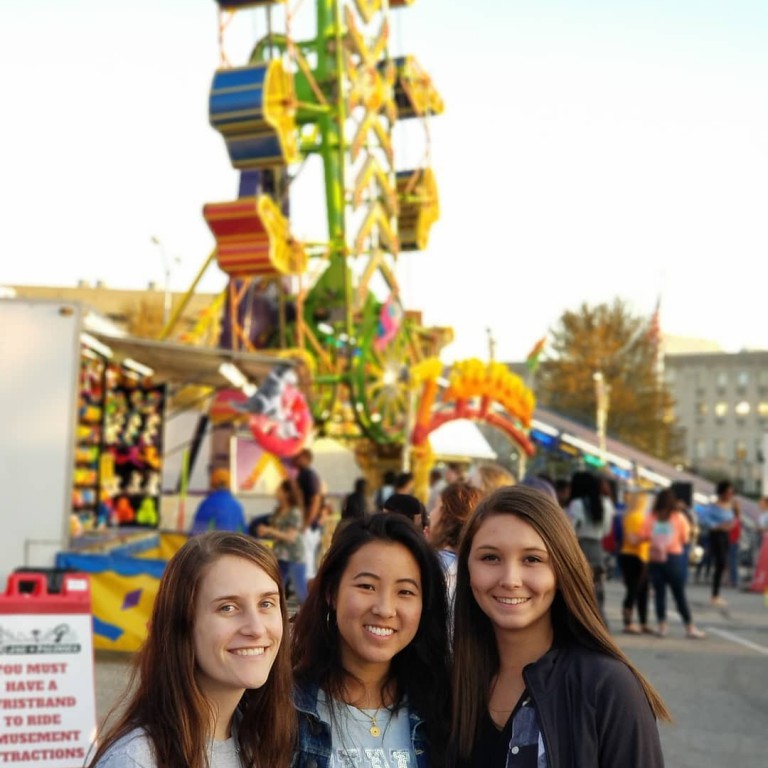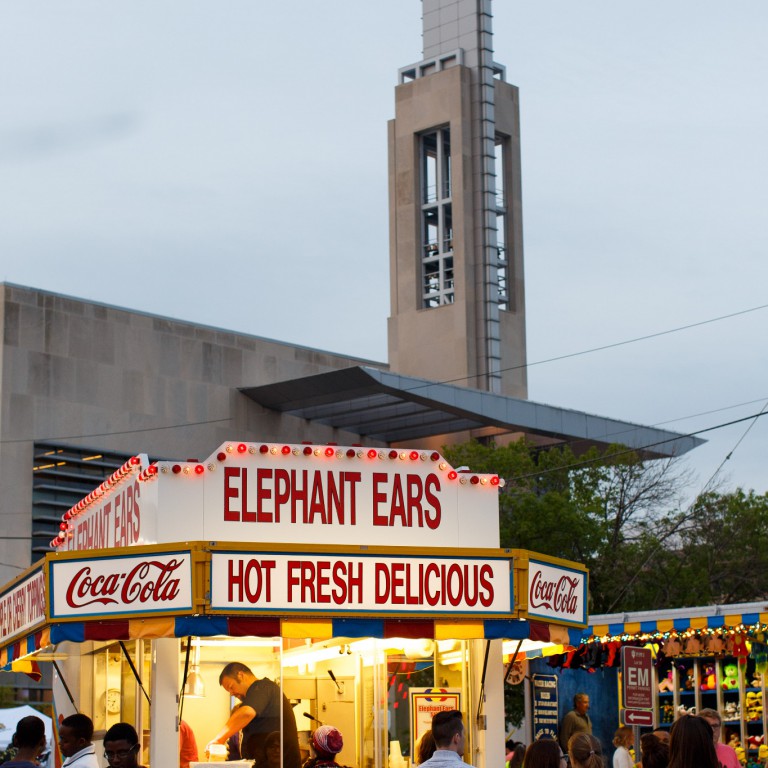 Top photo courtesy of Megan McCreery; left photo courtesy of Taylor Pemberton; right photo by Liz Kaye, Indiana University
For Gomez and Madeline Cromer, director of special programs for Jagapalooza, the rides at Jagapalooza are some of their most vivid memories from their respective freshman years. Gomez preferred the spinning rides like the adrenaline-pushing Orbiter, while Cromer liked the view from the top of the Ferris wheel.
"I really enjoyed it the week before finals," said Cromer, a communications and event management sophomore from Valparaiso. "Students are super stressed-out with papers and projects. It's nice to forget about those things and hang out with friends. For many of those who live on campus, it's the last time to be out with friends before they go home for the summer."
Carnival atmosphere
Along with the rides, Friday's bash will feature jugglers on stilts, palm readers, fire performers and a magician. Expect bright lights, flashy performances and plenty of photo opportunities.
Thousands in attendance
The 2018 Jagapalooza drew almost 3,000 revelers. Friday's event is open to students, faculty and staff. Community members are invited as well, but they must be accompanied by a CrimsonCard holder. Children of faculty, staff and students are welcome.
Jagapa-food-za
Traditional Indiana carnival eats will make their triumphant return: elephant ears, lemon shake-ups, cotton candy and the like. Vouchers for these snacks are being made available through the Student Activities Programming Board's social media channels. There will be some vouchers available at the event as well.
The carnival snacks will be flanked by a fleet of food trucks. Those confirmed include Dizzy Izzy's, Hoosier Roots and Brozinni Pizzeria.
Avoid the lines
Jagapalooza preregistration tables will be open from noon to 3:30 p.m. Thursday and Friday, April 25 and 26, in the Campus Center Atrium. Those who preregister will get their wristbands and essential swag like sunglasses and fanny packs. The wristbands will allow students, staff and faculty to skip the registration lines at the event.
Cost
Entry is free, and food with vouchers is free. Other items and dishes from food trucks will cost money.
Leave them at home
Alcohol, drugs, weapons, fireworks and backpacks are prohibited at Jagapalooza.