INDIANAPOLIS – IUPUI Chancellor Nasser H. Paydar has issued a statement about former Indianapolis mayor and U.S. Sen. Richard Lugar, who died Sunday, April 28, at age 87.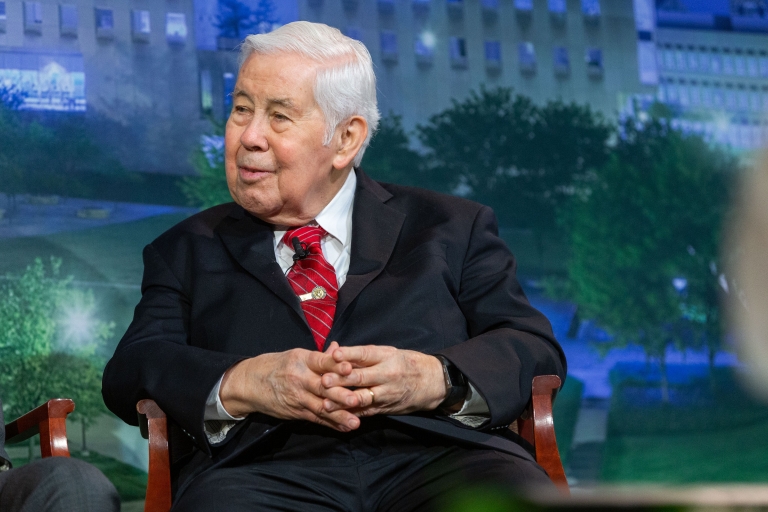 As mayor of Indianapolis from 1968 to 1976, Lugar championed the creation of a university in the city. In a speech delivered Dec. 14, 1968, Lugar addressed the need for a major public research university in Indianapolis to meet the needs of industry and the local community. With the combined efforts of community leaders and the presidents of Indiana University and Purdue University, Mr. Lugar's dream for a downtown university was realized with the establishment of IUPUI in 1969.
In 1976, Lugar was elected to the U.S. Senate, a position he held for 36 years, earning him the distinction of Indiana's longest-tenured senator in the state's history.
"On behalf of the IUPUI campus, our deepest condolences go to the family of Senator Richard Lugar on his passing," Paydar said. "He was a statesman of the highest order, dedicated to the very best of bipartisan public service. At IUPUI, we benefit from his powerful legacy every single day, as his leadership and vision led to the creation of our campus and ensured its success as an institution serving the great city of Indianapolis."