Teams at Indiana University campuses are continuing to implement more than 365 action plans based on results from the 2017 MyVoice@IU staff employee engagement survey.
The survey results offer IU's more than 11,700 staff members a chance to create and implement action plans to help the university continue improving its work environment, IU Vice President for Human Resources John Whelan said.
"The work resulting from the survey results is so important to IU, as well as our staff leading the charge," he said. "IU is committed to creating an environment where employees are engaged and they feel their contributions matter. The self-directed actions being taken by our staff and leaders are enhancing work environments at the unit or department level and are building engagement across the university."
Inside IU recently caught up with two teams to discuss how they used their survey results to guide changes for their unit:
IU Police Department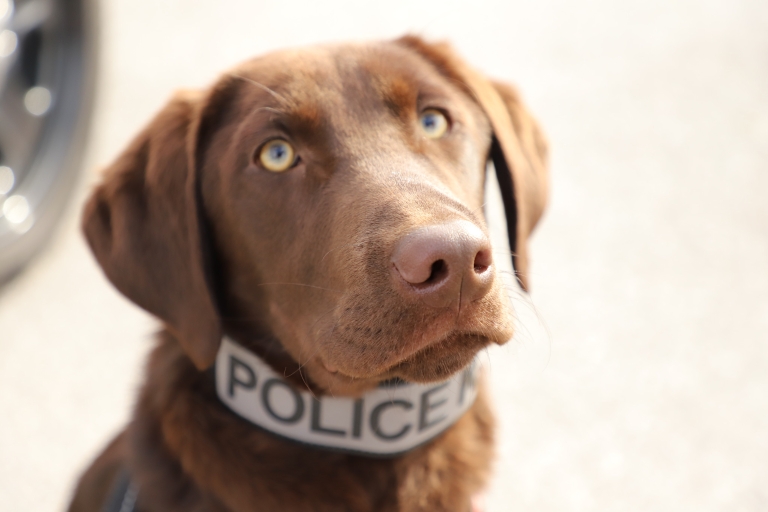 Maj. Brad Seifers said IUPD realized its MyVoice data demonstrated a need for deeper engagement between employees and unit leaders on all campuses. The department created small working groups, who narrowed down specific areas of improvement to focus on. The working groups then designed steps that Public Safety and Institutional Assurance leadership could take to improve engagement.
That list includes more public award sessions, while more specific congratulations by top-tier leadership are also being sent to employees who excel or reach an achievement. In addition, Associate Vice President for Public Safety and Institutional Assurance Ben Hunter hosted mini-retreats with each division in the spring to discuss the department's enhanced mission and vision, while chiefs across the state held town hall meetings to hear concerns from officers.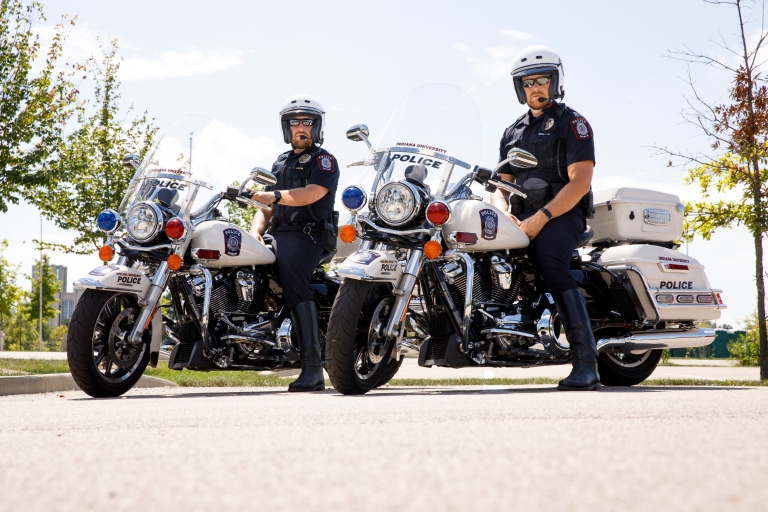 To answer a concern that officers didn't have certain tools for their job, IUPD added a K-9 officer to the IUPUI campus and motorcycle patrol units with two officers each at both the Bloomington and IUPUI campuses. IUPD has also updated its training, use of data and tools available to officers.
"Employees who don't feel engaged don't feel valued and will never reach their potential. But engaged, valued and excited employees will exceed your expectation every time," Seifers said. "We're planning to continue this new leadership model even after the next round of surveys. Focusing on engagement will ensure we have employees who know what is expected and what their leadership is going to do to help them achieve their goals."
IU Real Estate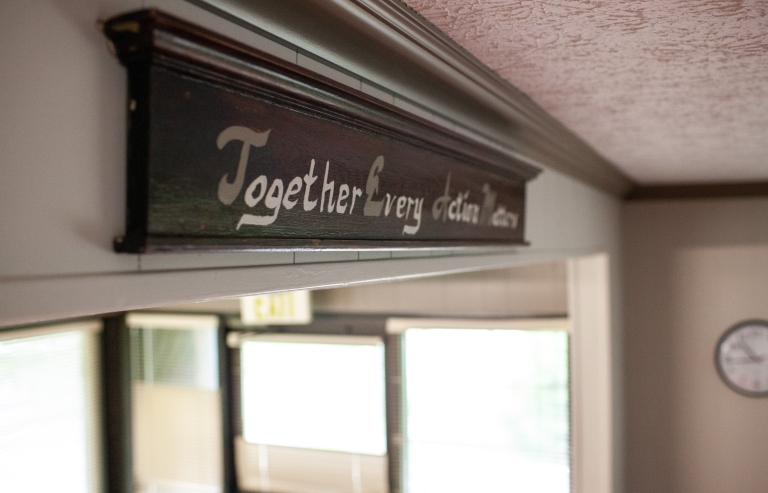 The maintenance crew for the IU Real Estate unit, which manages multiple university-owned properties, brainstormed several ideas to be sure workers and leaders continue to engage deeply and meaningfully.
One was a tangible item that employees would see each morning. They created a plaque out of a piece of trim salvaged from a building the crew had been working on, painted with their new motto: "TEAM," which stands for Together Every Action Matters.
"It's really the definition of our department, because when one thing happens, it's all of our responsibility," general supervisor Kyle Blackwell said. "We never lack that person who's going to take that extra step to come in after hours or on the weekend when it's busy. And if one little piece of the puzzle is missing, you could all fall apart pretty easily. So we're in this together, and everything we do as a team matters to us and to the IU community that we're here to serve."
What's next?
A second MyVoice@IU survey will be open to staff employees Sept. 16 to 27.
That data will then be compared with results from the 2017 survey, helping university officials and the teams involved determine the impact of action plans and where to focus their efforts next.