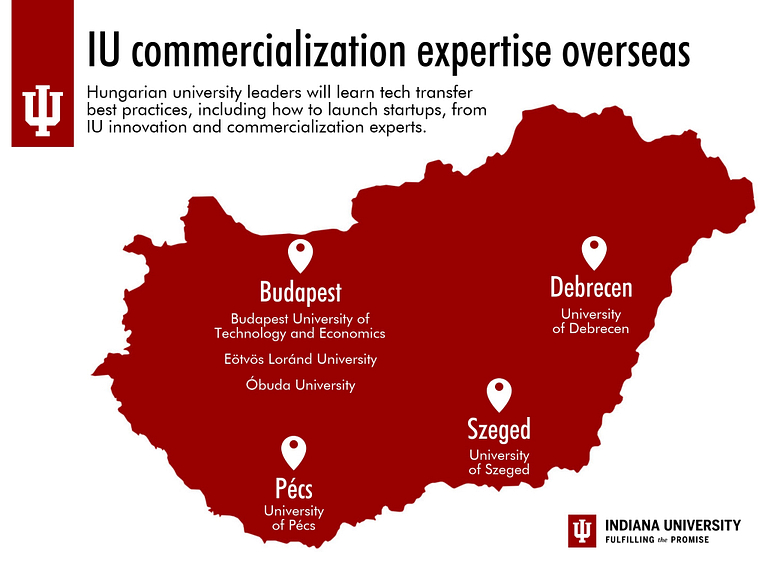 INDIANAPOLIS – Beverly Lyman and John Montgomery of the Indiana University Innovation and Commercialization Office will travel to Hungary to speak with Hungarian university officials about technology transfer strategies used at IU and how to encourage faculty entrepreneurship.
Lyman, chief intellectual property counsel, and Montgomery, senior manager of innovation and commercialization, were selected for Fulbright Specialist grants by the J. William Fulbright Foreign Scholarship Board. The U.S. Department of State's Bureau of Educational and Cultural Affairs, with the cooperation of World Learning Inc., administers the grants.
Lyman and Montgomery will review intellectual property developed at Hungarian universities and review how it is protected, developed and commercialized.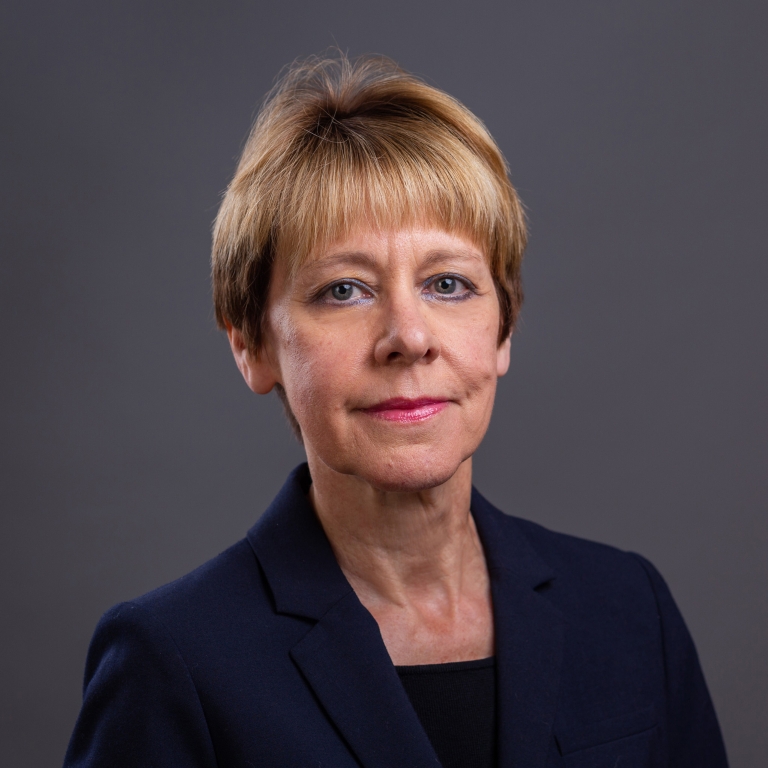 "John and I will learn about the primary technology concentrations and the gold standards, and we will offer strategic advice about how the universities can expand their research and influence," Lyman said. "The ultimate goal is to discover how the technology transfer and commercialization processes can be improved."
Lyman and Montgomery will meet May 11-25 with representatives from Budapest University of Technology and Economics, Eötvös Loránd University, Óbuda University, Semmelweis University, University of Debrecen, University of Pécs, and University of Szeged.
"Being named Fulbright Specialists and participating in this program with Hungarian university officials is quite prestigious," Lyman said. "The university will benefit as John and I learn our hosts' best technology transfer practices, strengthen connections with the Hungarian patent office and university leaders, and showcase the university to students who might be interested in studying at IU."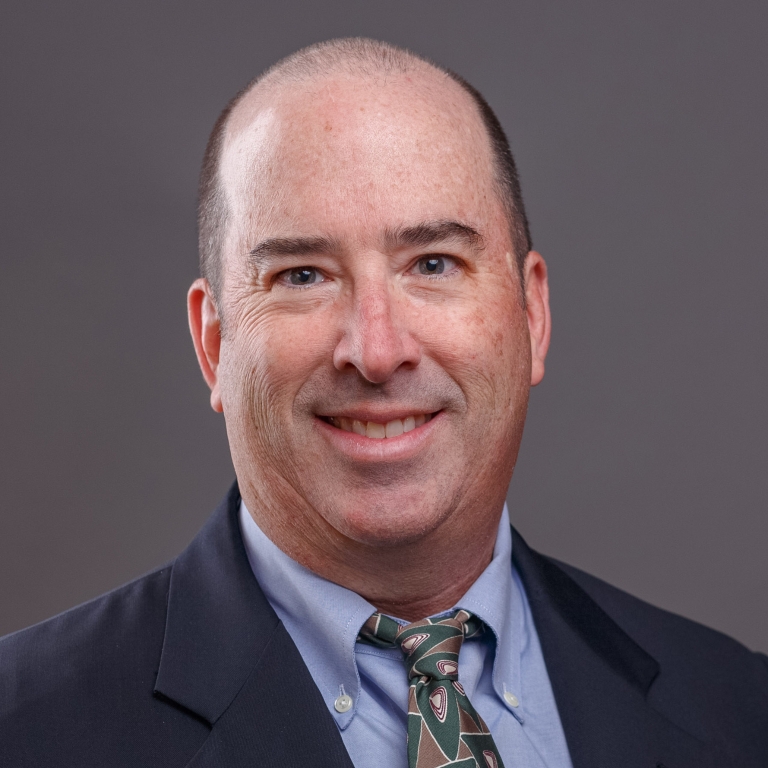 IU ICO has seen record activity between the 2015-16 and 2017-18 fiscal years:
485 inventions disclosed by IU researchers at all campuses and academic centers.
154 completed licensing agreements worldwide.
$17.11 million in licensing and royal revenue.
506 patents issued by the U.S. Patent and Trademark Office and global organizations.
About Indiana University Innovation and Commercialization Office
Indiana University ICO is tasked with the protection and commercialization of technology emanating from innovations by IU researchers. Since 1997, IU research has generated almost 3,200 inventions resulting in more than 4,800 global patent applications. These discoveries have generated more than $145 million in licensing and royalty income, including more than $115 million in funding for IU departments, labs and inventors.