Thirteen Indiana University Contemporary Dance seniors recently took the Wells-Metz Theatre stage to present their final capstone project. But the director of the New Moves Senior Capstone Showcase, Stephanie Nugent, believes this isn't the end for these dancers; it's just the beginning.
"It's another project in the process of emerging as an artist," Nugent said. "I want them to think about these pieces in this way instead of thinking that this is the most important thing they do in their four years, which is a way to kill the creative process."
The performances featured a diverse array of topics, including friendship, politics, tragedy and insects. Nugent celebrates such risk taking.
"Whatever aesthetic you are interested in, there's at least one piece that you would like," she said. "They were really working in the present moment. None of them were dated."
Although each senior choreographed an individual piece, the entire graduating class came together for group performances, creating their own company, for the first time. The varying disciplines and career pursuits of each dancer make this program distinctive. Some students plan to work in commercial dance, others in dance theater or education.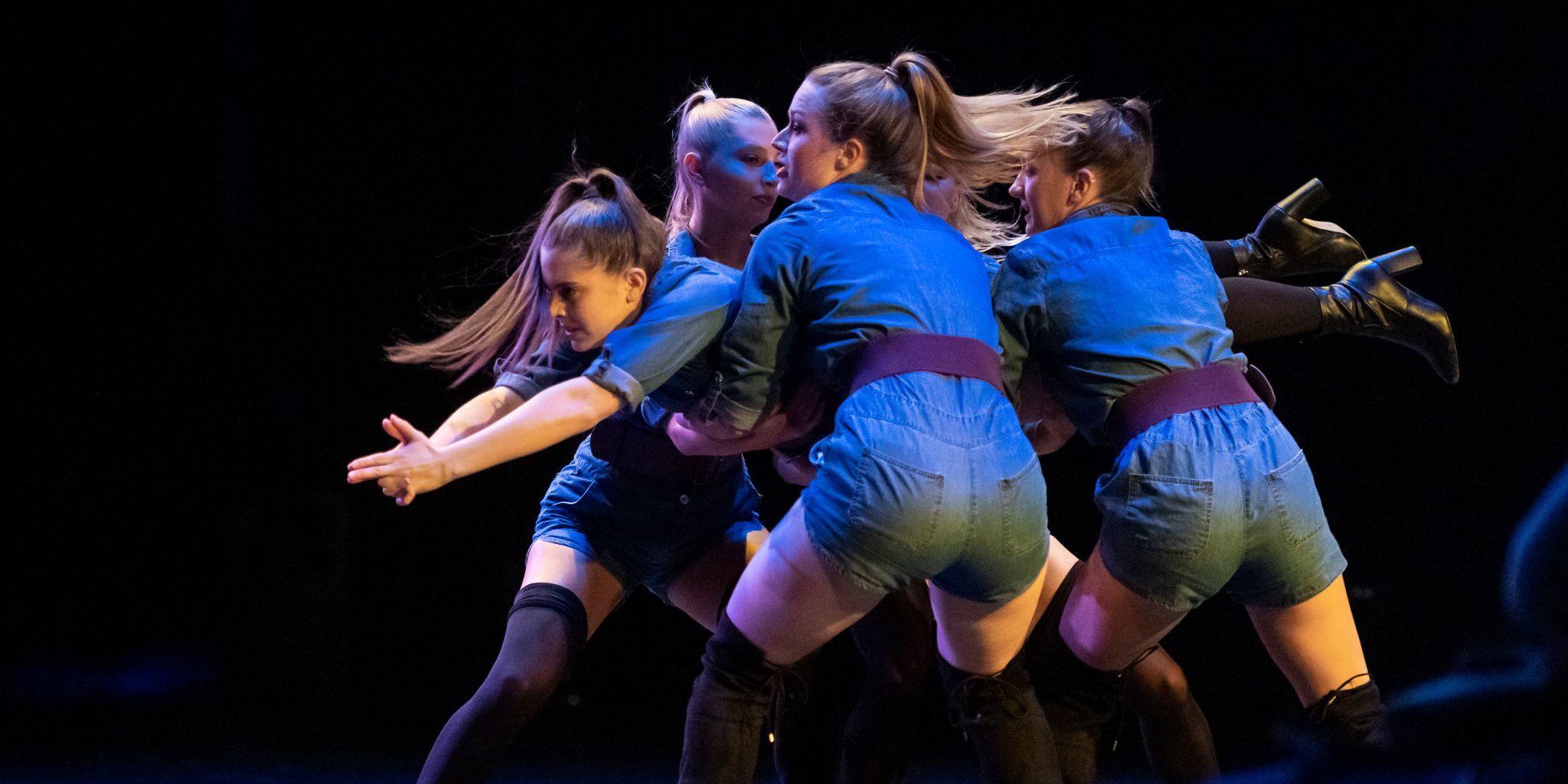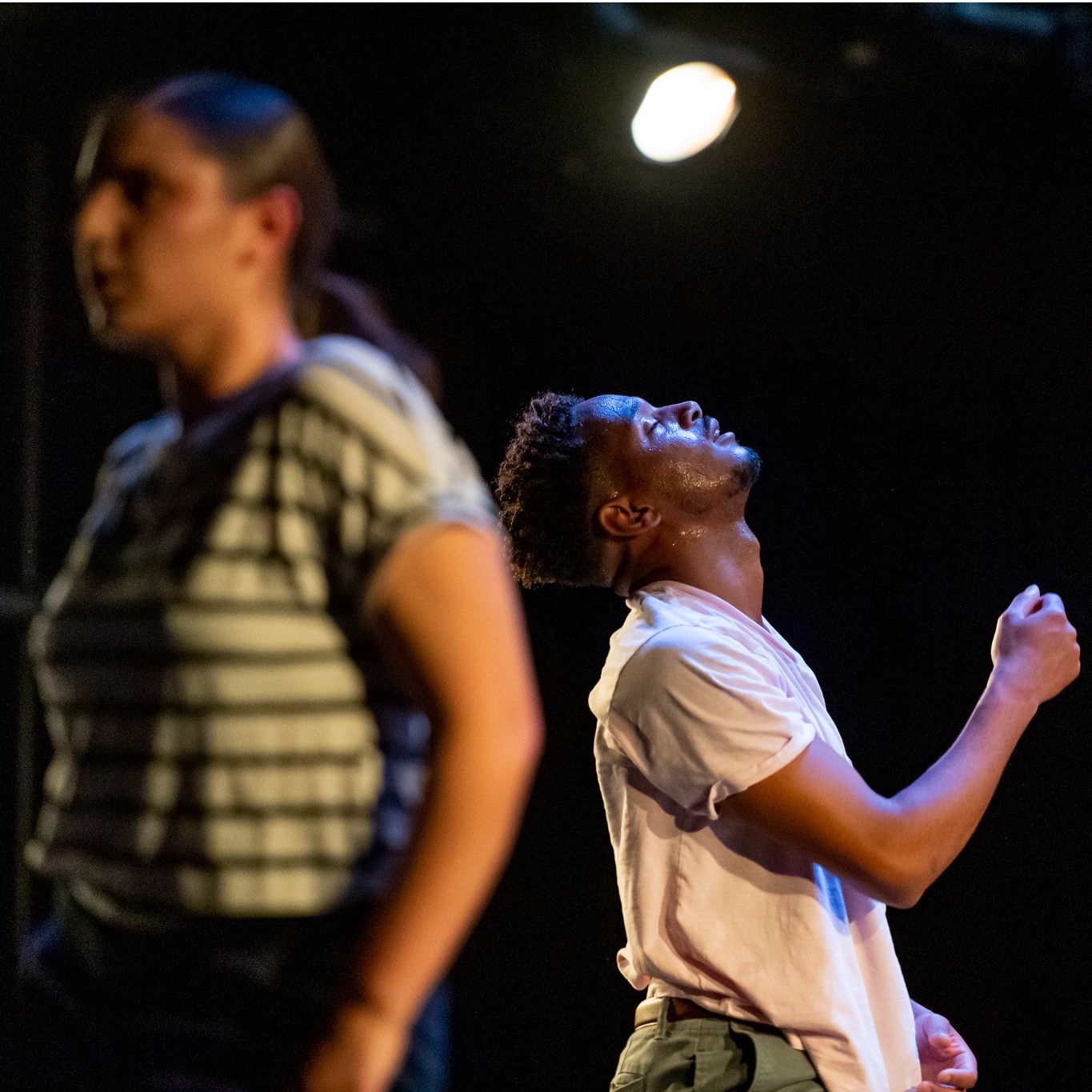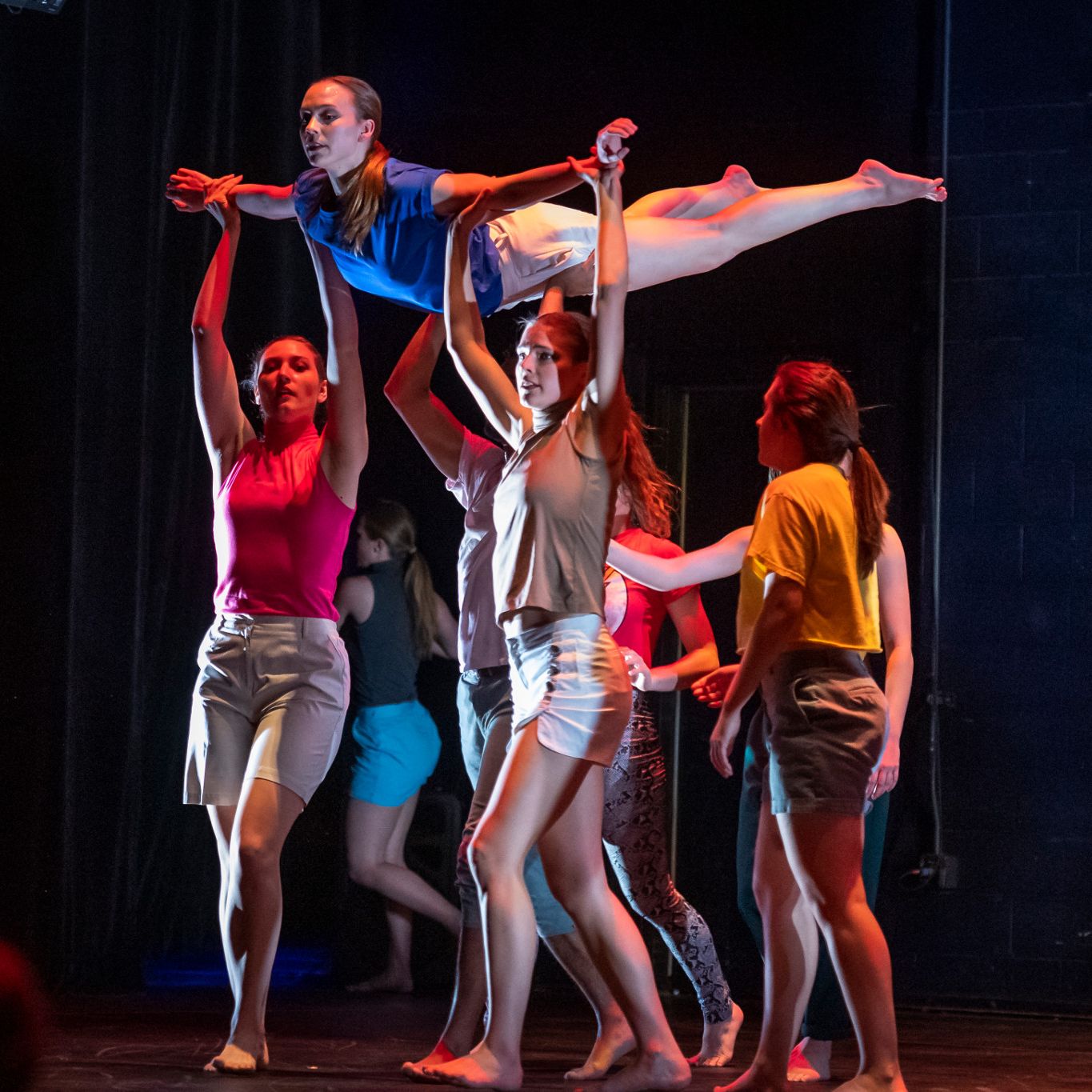 Photos by Alexander Kumar, Indiana University
"Every single student is involved in the show – every dance major, performer or choreographer or both," Nugent said. "Coming at the end of the year, this is a unique celebration of all of our students in varying capacities."
New Moves also commissioned professional guest choreographers, Allysen Hooks and Noa Shadur, to create group ensembles for the show. Hooks and Shadur had taught senior classes this semester.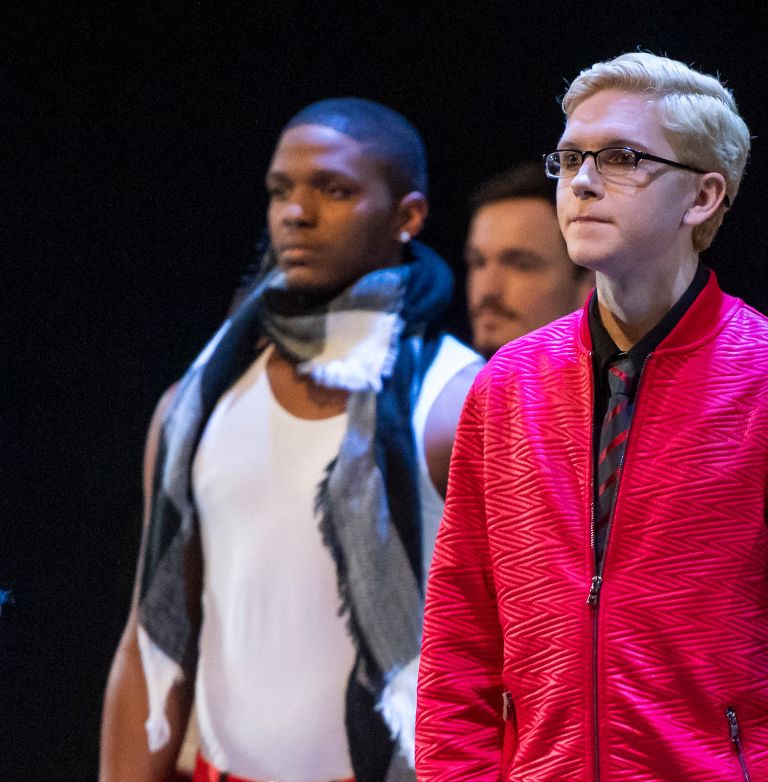 Dance BFA senior Cameron Barnett took advantage of these opportunities. As a rehearsal director for Shadur's piece, Barnett was responsible for concert production, email correspondence and conflict management. But one of his most satisfying moments was joining his fellow peers in the group ensemble.
"Despite dancing with each other nearly every day in class, we have never performed all together in one piece," Barnett said. "That's why it is so powerful to be able to dance with my class in the piece that closes our concert, 'Glimmer,' choreographed by Allysen Hooks."
Nugent stresses the importance of programs that challenge one to produce original work. The students' artistic visions extend beyond the choreography; students were also responsible for costume and light design.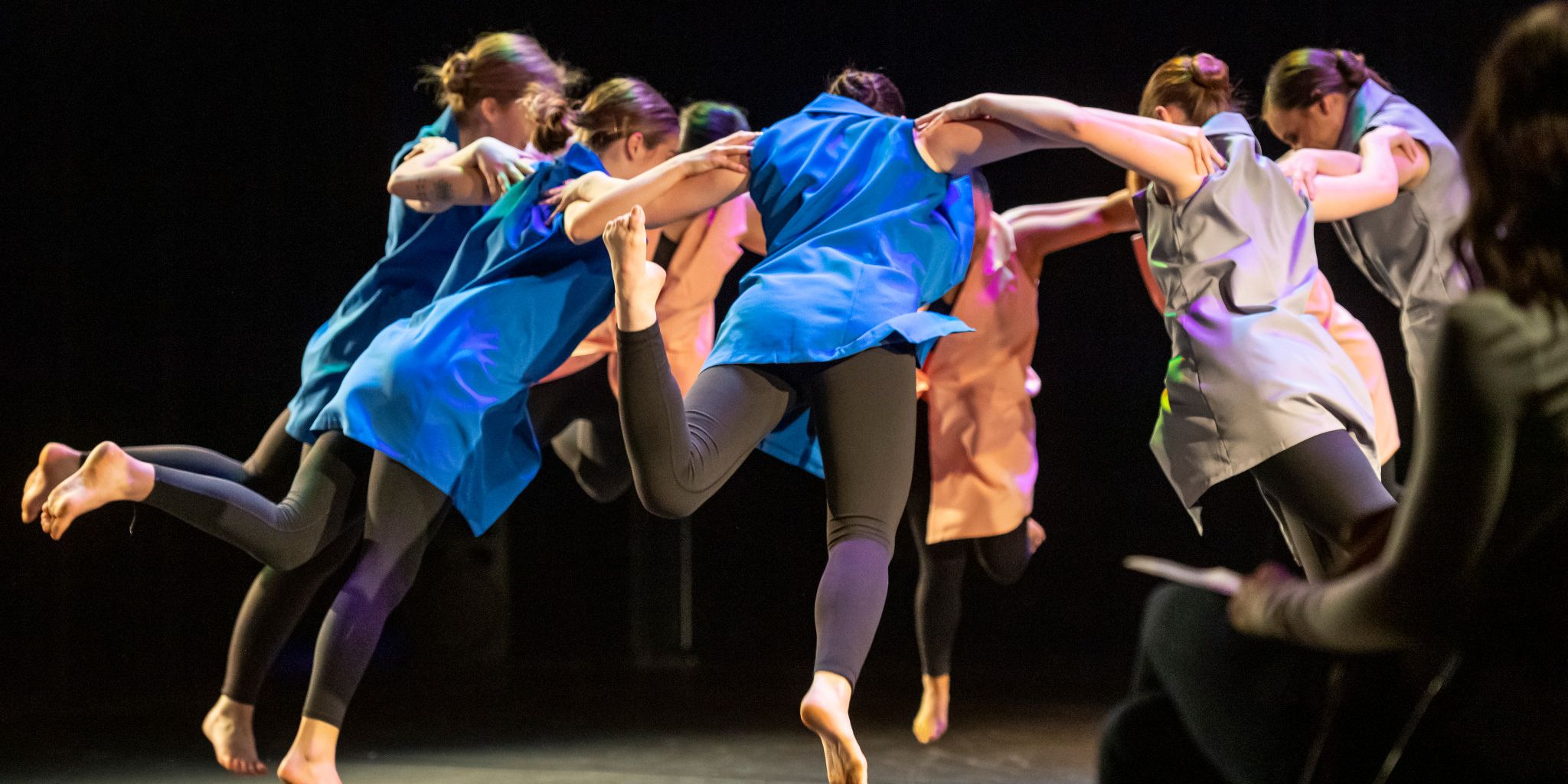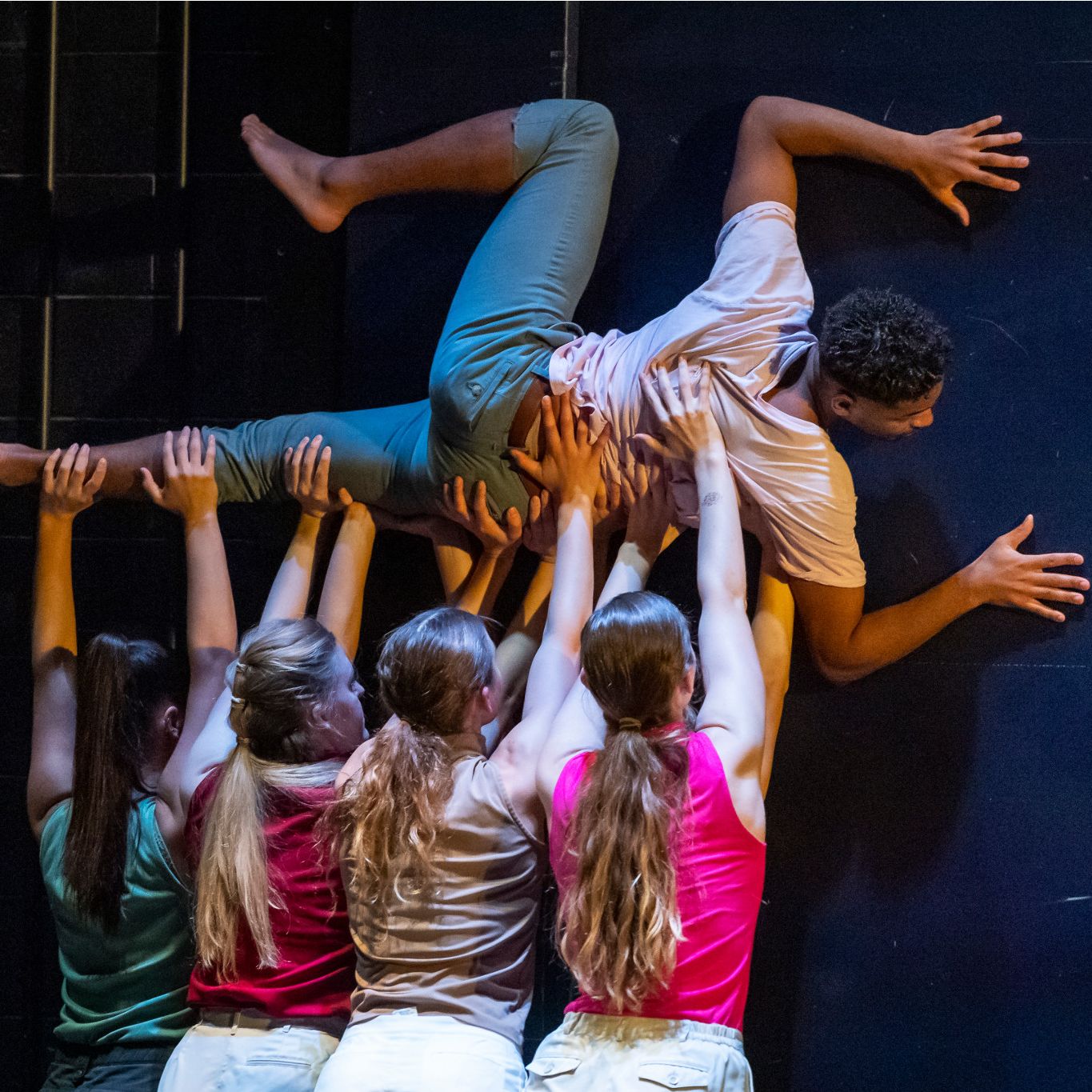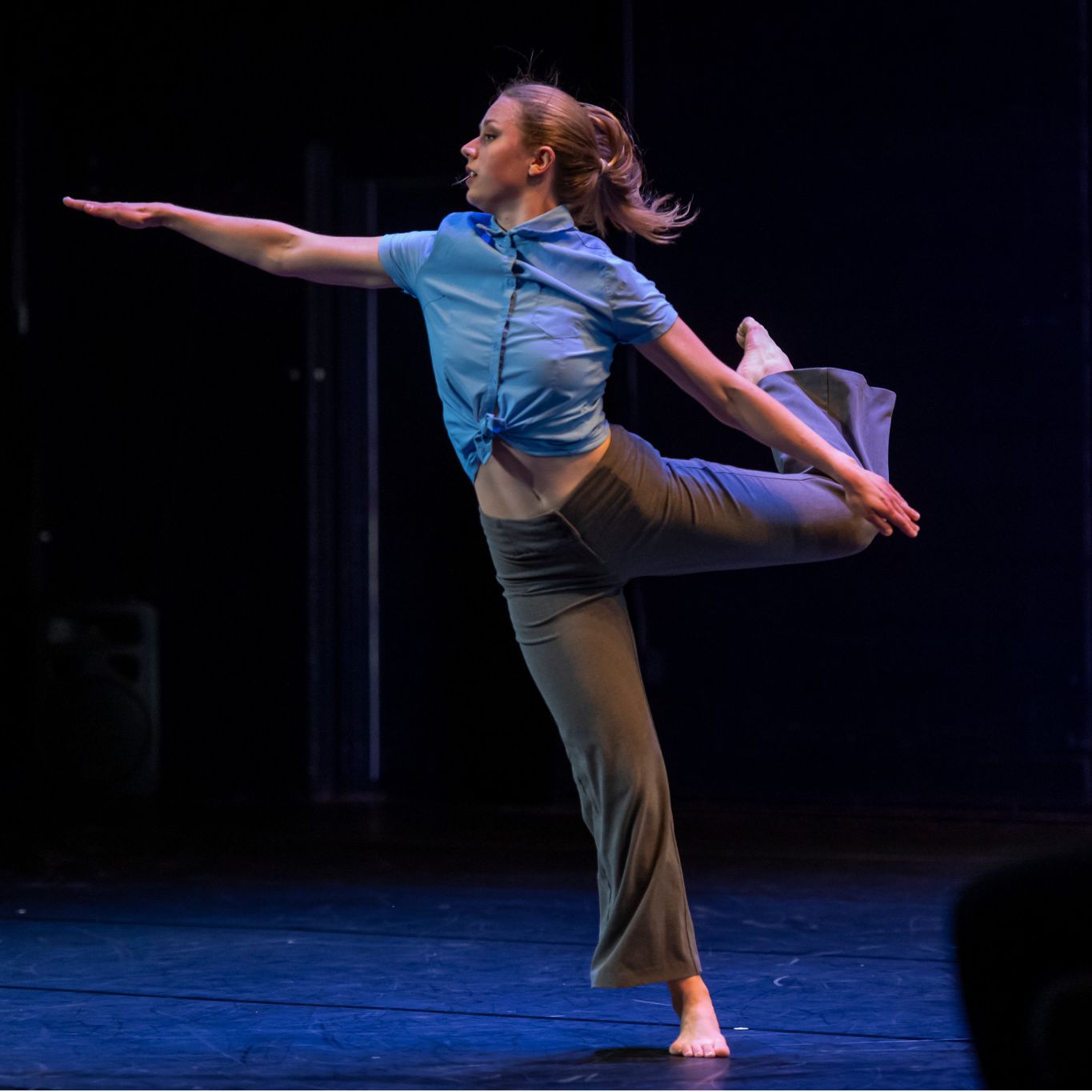 Photos by Alexander Kumar, Indiana University
"My students are doing the work necessary to maintain and move forward artistic culture, which I think only happens when we consistently create and present," Nugent said.
But she also wants her students to thrive off the excitement generated throughout the creative process, using that energy to look to the future with optimism. Barnett's experience serves as a testament to that wish.
"We are at a juncture where our dreams of the future are confronting reality and where hard work has the power to actualize our dreams," Barnett said. "When the lights faded at the end of this concert, our dreams led us in separate ways, but the work we put in as a class will endure as a testament to the love we have for our art and for each other."