Three Indiana University professors have been selected for endowed faculty positions named in honor of longtime IU president and chancellor Herman B Wells.
Luis Fuentes-Rohwer, professor of law and the Harry T. Ice Faculty Fellow in the IU Maurer School of Law, has been named a Class of 1950 Herman B Wells Endowed Professor.
Mary Murphy, professor in the Department of Psychological and Brain Sciences and the Cognitive Science Program in the College of Arts and Sciences, has been named a Class of 1948 Herman B Wells Endowed Professor.
Sharlene Newman, professor in the Department of Psychological and Brain Sciences, has been named a Class of 1948 Herman B Wells Endowed Professor.
The selection recognizes outstanding scholars and teachers who exemplify Wells' values, including devotion to diversity, inclusion, student learning and academic excellence.
"Professors Fuentes-Rohwer, Murphy and Newman truly have carried on the legacy of Herman B Wells," said Eliza Pavalko, IU Bloomington vice provost for faculty and academic affairs. "They are dedicated teachers and mentors and extraordinary scholars, and each have made great strides in advancing diversity and promoting inclusion in their respective schools, at the university and in the community." 
Luis Fuentes-Rohwer
Fuentes-Rohwer is an expert on the Voting Rights Act, immigration law and civil rights, with particular emphasis on constitutional law and the Reconstruction Era. His scholarship focuses on the intersection of race and democratic theory and looks at the ways that institutions, especially courts, are asked to craft and implement the ground rules of American politics.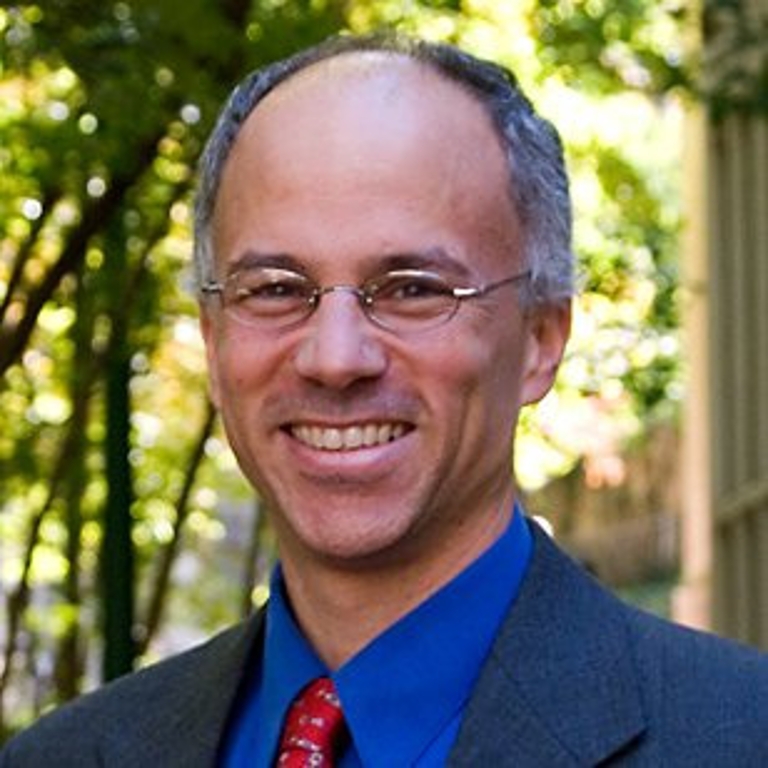 Fuentes-Rohwer, who joined the IU Bloomington faculty in 2002, is devoted to the undergraduate students he teaches in the O'Neill School of Public and Environmental Affairs' Law and Public Policy Program, a collaborative initiative between the O'Neill School and the Maurer School of Law. He serves the program by contributing to the popular curricular programs and serving as a voice in career development planning.
He also demonstrates a strong commitment to diversity and inclusion, serving on the Maurer School's Faculty Diversity and Inclusion Committee and as the faculty advisor to the Indiana Journal of Law and Social Equality. He is also a faculty representative for the Luis Dávila Latinx Thematic Living Learning Community and the Building Bridges Awards Selection Committee. He has served as faculty advisor to the UndocuHoosier Alliance, the Lamda Sigma Upsilon Latino Fraternity, the Black Law Student Association and the Latino Male Initiative.
Fuentes-Rohwer is chair of IU's Latino Faculty and Staff Council, hosts a monthly radio program for "Hola Bloomington" that is dedicated to Latinx politics and is a member of De Pueblo a Pueblo.
Mary Murphy
Murphy addresses issues of diversity and inclusion and their impact on educational institutions, STEM disciplines and the workplace. At the forefront of her research are issues of implicit bias, retention of underrepresented groups and these groups' sense of belonging in STEM disciplines.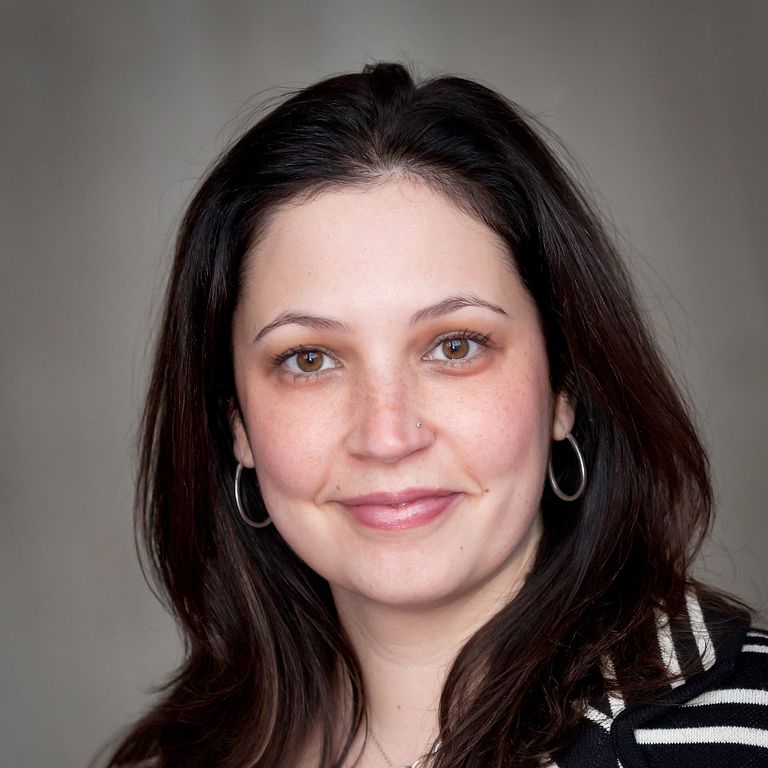 The broader scope of her research focuses on understanding how social identities and group memberships, such as gender, race and socio-economic status, are affected by the social contexts in which people live and work. She seeks to understand the manner in which these contexts shape thoughts, feelings, motivations and performance through "situational cues."
Murphy has taken her research methods into a diverse set of contexts, including classrooms, courtrooms, public and private universities, major corporations and Silicon Valley startups. She tests out new solutions and strategies to overcome the barriers inhibiting a full sense of belonging and participation. Her research examines these barriers and creates solutions for increasing gender and racial diversity in STEM fields.
In 2017, Murphy represented the U.S. at a United Nations conference in Buenos Aires, because of her expertise in gender equity in STEM, to present her research to scholars and policymakers from all parts of the globe. She has been a mentor to students and received the IU Trustees Teaching Award in 2017. She also serves as associate vice provost for student diversity and inclusion.
Sharlene Newman
Newman is director of the Program in Neuroscience in the College of Arts and Sciences and serves as the associate vice provost for undergraduate education. As chair of the Diversity Advancement Committee in the Department of Psychological and Brain Sciences, she has initiated regular gatherings for the department's minority students to discuss concerns and opportunities.
Newman's work questions language processing, executive function and problem solving, substance addictions, psychopathology and MRI methodology. Her work has helped clarify functional distinctions between brain regions that are involved in sentence comprehension, strengthening prior interpretations of the functional roles that have been assigned to the different brain regions and providing strong empirical support for a particular theoretical model of sentence comprehension.
Her more recent work looks more broadly at putting specific brain regions into the larger context of the brain network, which significantly impacts the scientific perspective on the relationship between language and comprehension. Newman is also extending her research to examining the second-language acquisition of American Sign Language, which has the potential to explain why some individuals with deafness struggle with reading.
Newman was among the first scientists to use neuroimaging to study complex language function. She is a founding member of the IU Imaging Research Facility and later served as its director, where she developed collaborations investigating schizophrenia, the impact of cannabis and other substances on brain function, and concussions and brain health.
Newman has been dissertation advisor to several doctoral and master's students who have gone on to have successful careers in areas including academia, health and science research and data analytics. She also mentors undergraduate students, engaging in one-on-one research and publishing articles with them.
Herman B Wells was Indiana University's 11th president from 1937 until 1962 and was university chancellor from 1962 until his death in 2000. Graduating classes of 1948 and 1950 at IU Bloomington conducted fundraising campaigns to endow professorships in his memory.
Wells Endowed Professors receive a grant of $10,000 per year for five years, intended to enrich the educational experience of the undergraduate IU Bloomington classroom. They retain the title for the remainder of their careers at the university.