Learn from prize-winning writers, poets and essayists while getting feedback from New York Times best-selling authors at the 79th annual Indiana University Writers' Conference.
Writers of various levels practicing all genres are welcome to learn and receive feedback from award-winning authors, poets and essayists. Participants can also attend the IU Writers' Conference Reading Series, where renowned faculty share their works, starting June 1 at the Bloomington Playwrights Project.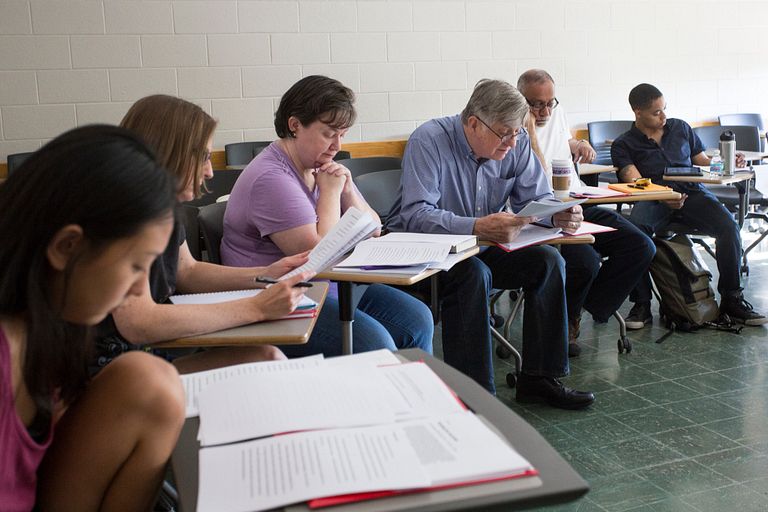 "As always, the conference is an opportunity for people to come and exercise their creativity," conference director and senior English lecturer Bob Bledsoe said. "People who may not have regular time to write get a chance to refuel and become inspired. Our conference is always striving to cover all genres."
The conference will take place June 1 to 5 on the Indiana University Bloomington campus. The conference offers classes in young adult fiction, poetry and novels; workshops in poetry, memoirs and fiction; Q&A panels; and reading series.
This is the second year that the conference is offering a memoir workshop.
"There is a trend toward memoir and personal essay writing," Bledsoe said. "These workshops really encourage people to tell their stories."
Author, essayist and journalist Meghan Daum will be running the memoir workshop, which allows writers to discuss personal pieces they have brought with them. Participants will read everyone's writing before the class so they're ready to discuss the material.
"Workshops give people a space to experiment and make mistakes in a setting where they can branch out of their comfort zone and try different voices while getting feedback from people who are rooting for them," said Daum, whose four books include "The Unspeakable: And Other Subjects of Discussion," the 2015 PEN Center USA Award winner for creative nonfiction. "Attendees can bring their ideas, sense of humor and sense of generosity to the workshop."  
Daum said she is excited to see the wide range of writers at the conference.
The conference will also feature:
Aimee Nezhukumatathil: Author of four books of poetry, most recently "Oceanic."
Héctor Tobar: Author the New York Times bestseller "Deep Down Dark: The Untold Stories of 33 Men Buried in a Chilean Mine and the Miracle That Set Them Free."  
Jan-Henry Gray: His first book, "Documents," won the 2018 A. Poulin Jr. Poetry Prize.
Lilliam Rivera: Award-winning young adult author of novels such as Dealing in Dreams."
Patrick Coleman: His debut collection of poems, "Fire Season," won the 2015 Berkshire Prize. He earned an MFA from Indiana University.
Current IU undergraduate students get a discounted rate for the classes if they contact the IU Writers' conference team for a code during registration.
Registration is still open. Visit the IU Writers' Conference website to register and to learn more about the speakers and the reading series.