IU senior Riley Dismore may be headed to France later this month to screen her five-minute film, "Rolling," at the Cannes Film Festival, but she didn't make her movie in search of critical acclaim. Dismore wanted to use her art to help heal herself and other survivors of sexual assault.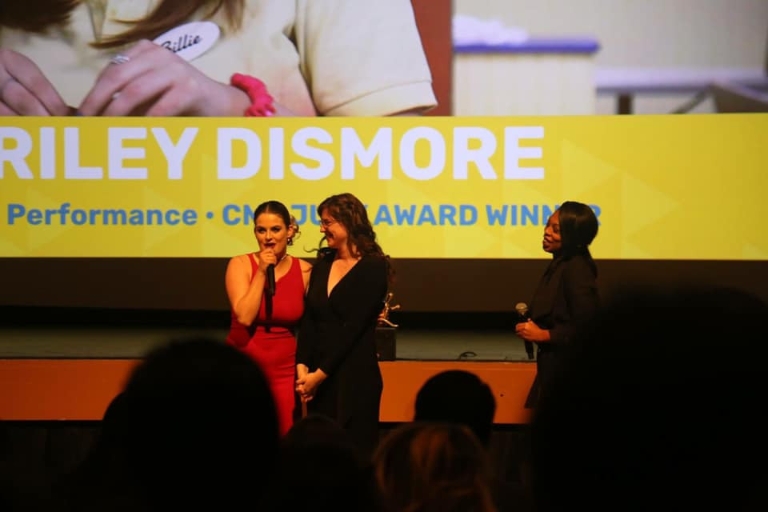 Shortly after her 21st birthday, Dismore headed out for a drink with one of her friends to decompress after a less than perfect performance during a comedy show. The Media School senior was new to the bar scene, and even though she'd been told never to take drinks that weren't made in front of her, she did. Dismore later found out the whiskey and water she accepted from a man at the bar had a tablet of Xanax dissolving in the bottom.
The rest of the night is a blur. According to the friend she was with, the pair visited a few more bars until another man they had met offered to walk Dismore home. On the walk home and once more at her house, the man sexually assaulted her.
When Dismore woke up the next morning, the man was gone and she was in shock. Four days later, Harvey Weinstein was outed as a sexual predator, and the #MeToo Movement was at the forefront of public conversation.
"The timing of my attack was super weird, but, in a way, it's been good for me that the movement has become so public," Dismore said. "There has been an insane outpouring of support for victims, but sometimes the bad news is overwhelming and I have to hibernate from the news and social media."
Dismore said that the common advice given to sexual assault survivors, like call the police right away or go to the hospital immediately, is unrealistic because victims are typically in shock or haven't yet realized what has happened to them. Deciding to come forward also can mean hours of medical exams, depositions and testimonies, and months or years of reliving attacks. For many victims, including Dismore, the effort does not result in their attacker's conviction.
An outpouring of support from her friends, family and even strangers, along with months of therapy, helped Dismore cope with the trauma of her attack. That support has inspired her reach out to sexual assault victims using passion for film.
Dismore, along with fellow filmmaker and Media School student Katherine Crump, released "Rolling" in 2018. The film, which was shot at Western Skateland in Bloomington, features a young roller rink employee who realizes, as she recounts the previous night's events to her co-workers, that she's been assaulted by her boss.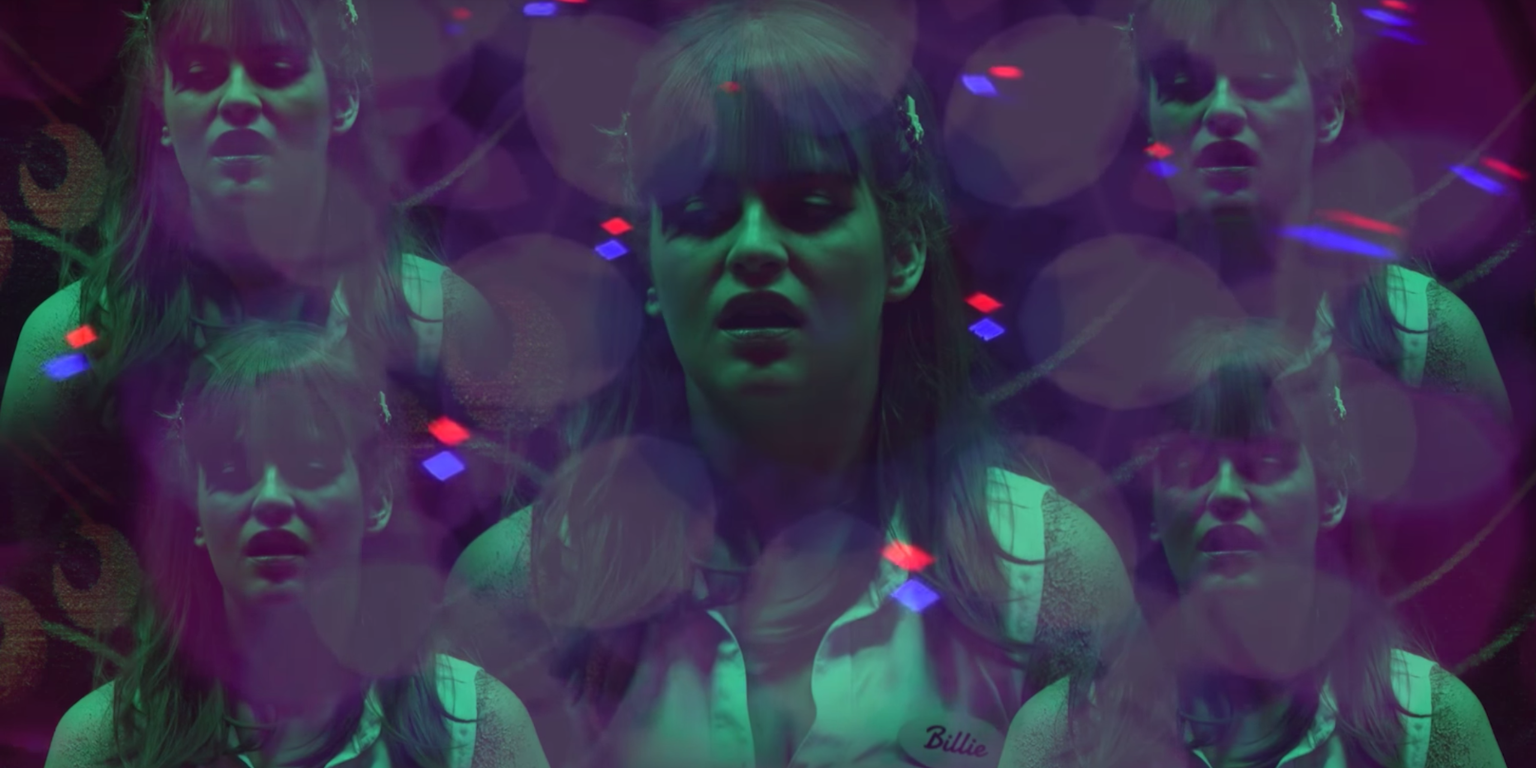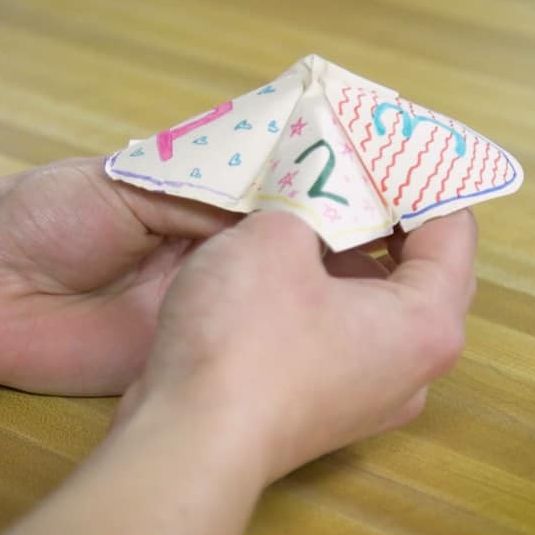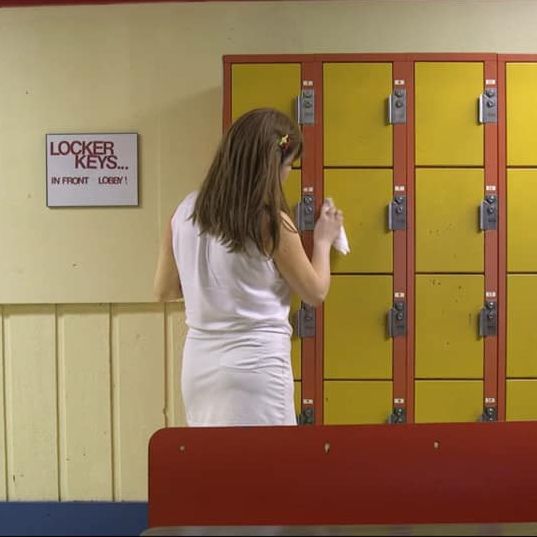 Stills courtesy of Film Wives Productions
The duo's production company, Film Wives, created "Rolling" for Campus Movie Fest, an annual national filmmaking competition that challenges students to make a five-minute short film in one week. In addition to winning Best Picture and Best Performance at the 2018 festival, the film was also accepted into Atlanta's Terminus Fest in 2018 and will be screened at the Cannes Film Festival in France this month.
Dismore said her experience as a survivor informed how the story came together in both large and small ways. She said many filmmakers make the mistake of giving the same cinematic treatment to sex scenes and scenes of sexual assault, something she was wary of. It was also important to her that the main character, Billie, wear a small cross necklace to convey that sexual assault can happen to anyone regardless of their religion or personal code of morality.
"Film is one of the biggest ways we see the world," Dismore said. "It plays a huge role in how we form our view of life and culture and what's right and what's wrong, so it's very important we are sharing stories of sexual assault in this space."
Because of the influence and ever-present role that film plays in our lives, Dismore and Crump prioritize hiring women for their productions. "Rolling" was shot with an all-female crew.
"If film is I such an important medium and informs society, then what happens if only men are holding that power?" Dismore said. "Katie and I may be working on small scale, but if you make a point to let women lead, even on a tiny scale, it's a step in the right direction."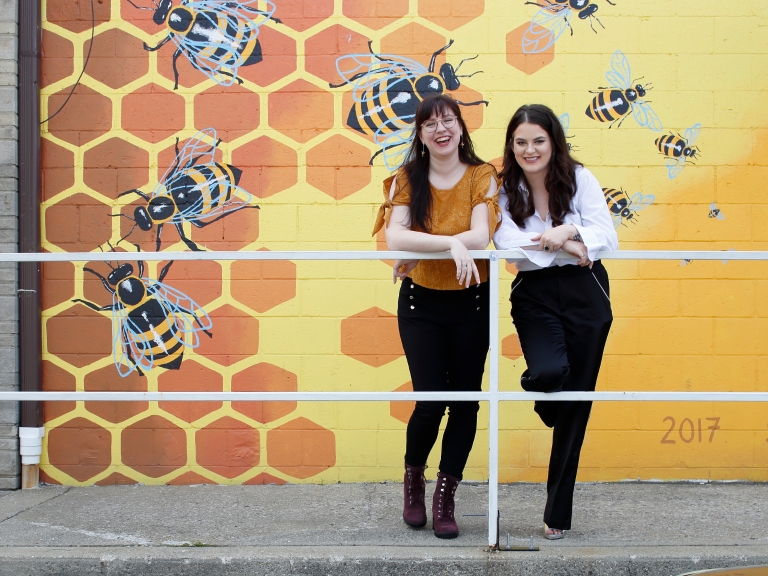 Beyond making this movie, Dismore has been very public about her attack and her healing process in the hopes of supporting the conversation and expanding discussions about prevention. She is vice president of Shatter the Silence, a student organization raising awareness about sexual assault on campus. Dismore has also worked with IU Bloomington's It's On Us campaign and was nominated for the Biden Courage Award from It's On Us.
Recently, Dismore spoke on a panel at the Neal-Marshall Black Culture Center alongside the head of prevention for It's On Us and the chief of the IU Police Department- Bloomington. She said IU has a lot of great resources for victims of sexual assault to use after their attack, but that conversations like these must continue for sexual assault to be prevented in the future.
"I have to hope that if people receive more education about sexual assault that it will happen less," Dismore said. "Sexual assault has to be seen as a community problem and something that is happening to our own."
If you or someone you know has experienced sexual misconduct, help is available. Confidential Victim Advocates at the Office for Sexual Violence Prevention and Victim Advocacy can provide assistance with academic accommodations, safety concerns and help with incident reports.
Confidential Victim Advocates can be reached at cva@indiana.edu or 812-856-2469. Counselors from Sexual Assault Crisis Service provide free individual and group counseling to survivors of sexual violence as well as support through their 24-hour crisis line at 812-855-8900.
Additional information regarding resources and reporting options is available at stopsexualviolence.iu.edu.