Stay updated on summer construction on campus
Several paving and construction projects will have an impact on pedestrian and vehicular traffic patterns this summer.
Two upcoming projects will close 10th Street and Jordan Avenue. Tenth Street between Fee Lane and Jordan Avenue will be closed May 6 to 19 for work on the Wells Library roof. Jordan Avenue between Seventh and 10th streets will be closed May 20 to June 28 for underground utilities work. Vehicles will still be able to access the Wells parking lot from Seventh Street during the project.
For additional street and parking lot closure information, which is updated regularly, visit the Construction Alerts section of the Capital Planning and Facilities website. Alerts also may be viewed on the interactive campus map by selecting "construction" from the menu. To view all types of shutdown notices, including utility work, visit the Outages and Closures webpage.
WFIU-WTIU honored at regional journalism contests
WFIU-WTIU won more than 40 awards at three recent journalism contests.
The news team won three regional Edward R. Murrow Awards, advancing them to the national competition. The news team was honored for excellence in writing, investigative reporting and sports reporting. National Edward R. Murrow Awards will be presented in October in New York City.
WFIU-WTIU also won 23 awards at the Indiana Chapter of the Society of Professional Journalists' Best in Indiana Journalism Contest. And journalists won 15 awards, including Outstanding News Operation and Best Website, from the Indiana Associated Press Broadcasters Association.
Additionally, WTIU is nominated for 13 Lower Great Lakes Chapter Emmy Awards; those winners will be announced June 15.
Step Into Fitness with walking challenge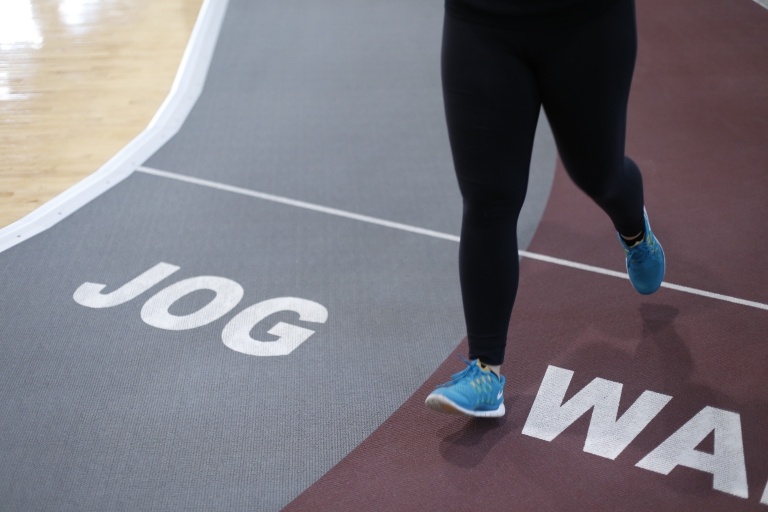 Registration is now open for Step Into Fitness 2019: 10K/Day. The challenge runs from May 19 to July 27 and is a free, self-guided, 10-week walking program for faculty and staff.
Participants can sign up as an individual, a team or both. The goal is to reach an average of 10,000 steps per day. Prizes will be awarded to those who meet the goal as well as the teams with the highest average steps per team member.
Play at the Campus Children's Center
Intergenerational Play Day at IU Campus Children's Center takes place from 10 a.m. to noon May 18. Come to the center, 2613 E. 10th St., for crafts, games and activities for all ages.
Senior volunteers from the center will host booths with activities that they and kids enjoy. The event is free, and no registration is needed.
Linda Smith named member of the National Academy of Sciences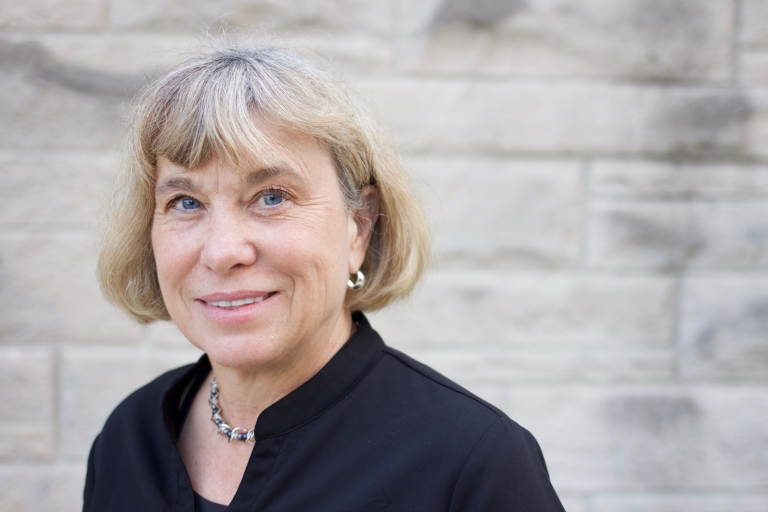 IU Distinguished Professor Linda Smith has been named a member of the National Academy of Sciences. This honor recognizes scientists for their distinguished and continuing achievements in original research.
A member of the IU Bloomington College of Arts and Sciences' Department of Psychological and Brain Sciences, Smith is one of the world's preeminent cognitive psychologists and has conducted groundbreaking research on human cognitive development, with a particular focus on early childhood learning.
Her research is primarily focused on learning in children from birth to age 3, including how certain developmental milestones – holding objects, processing visual information and interacting with caregivers through play, for example – shape children's cognitive development, specifically their ability to learn language. Most recently, she has also been pursuing research on how to apply infant learning models to the development of artificial intelligence.
The National Academy of Sciences was established by President Abraham Lincoln in 1863 to provide policy advice on science, engineering and health to the federal government and other organizations. Smith was one of 100 new members to join the organization this year.
Smith's selection raises the total number of IU-affiliated faculty who are members of the National Academy of Sciences to 29.
Israel F. Herrera-Cárdenas receives Distinguished Service Award
Israel F. Herrera-Cárdenas, senior lecturer, outreach coordinator and faculty advisor in the Department of Spanish and Portuguese in the College of Arts and Sciences, has been awarded the 2019 Distinguished Service Award for IU Bloomington. The award, first presented in 1986, recognizes faculty who exhibit distinguished service to the university, a profession, a discipline or the public.
Herrera has strengthened the language program on campus as well as throughout the community since he came to IU as an assistant instructor in the Department of Spanish and Portuguese in 2006. He was instrumental in helping to create the IU Spanish Club, Grupo Ñ, in 2014, and he is also the faculty advisor for the campus Spanish theater group, Vision, Identity, Drama and Art.
Since 2011, he has served as president of Bloomington's Commission on Hispanic and Latino Affairs, advocating for Spanish language courses in Monroe County elementary schools. He also hosts a weekly program on Bloomington Community Radio, "Hola Bloomington," which received a 2012 Avant-Garde Award.
Three IU Bloomington undergraduate students named Goldwater Scholars
Three students in the IU Bloomington College of Arts and Sciences were named Goldwater Scholars for the upcoming academic year. The honor recognizes outstanding college sophomores and juniors who show great promise in math, science or engineering.
Kaeli Bryant, Maria del Valle Coello and Julian Gass are among the 496 students selected by the Barry Goldwater Scholarship and Excellence in Education Foundation, the federally endowed agency that awards the scholarships.
Bryant, a junior from Greenwood, Indiana, is studying life sciences. Del Valle Coello, a junior from Evansville, Indiana, is studying physics and astronomy. Gass, a junior from Bloomington, Indiana, is pursuing research on physics.