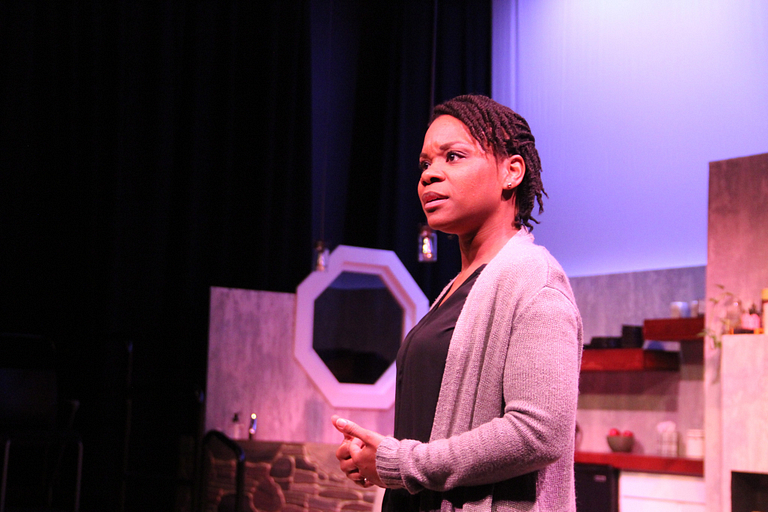 Issues of discrimination experienced by African American women in Central Indiana are taking center stage – literally – as part of a collaborative project between an IUPUI researcher and an Indianapolis-based playwright.
Sally Wasmuth, an assistant professor in the School of Health and Human Sciences, said she had been reading news and research studies that reported troubling statistics related to race and health care, suggesting biases held by health care workers could be contributing to negative health outcomes for African American women. She wanted to bring greater attention to health inequities faced by African American women in Indianapolis, so she partnered with Lauren Briggeman, the artistic director of a local theater company, to bring their stories to life.
Wasmuth interviewed 10 African American women living in the Indianapolis area about discrimination they had experienced in different health care settings. Briggeman then took those interviews and wove them into a play that she wrote, directed and produced through Summit Performance Indianapolis, a local theater company focused on exploring the lives and experiences of women.
The play, "Same Blood: Stories of Inequity from 10 Black Women Living in Central Indiana," premiered May 7 at the Phoenix Theatre Cultural Centre in downtown Indianapolis. A second showing at the Phoenix Theatre will be free and open to the public at 7 p.m. May 14. After the performance, a short panel discussion will take place to talk about the play and answer questions from the audience.
Indianapolis resident Sherry Harris, one of the 10 women interviewed by Wasmuth, said watching a play inspired by her experiences with discrimination was difficult, but she thinks talking about these problems more openly is a necessary step toward positive change.
"I believe our community needs to hear this," Harris said. "People want to turn around and say racism doesn't exist. They don't want to talk about it. They don't want it to be a conversation. But it exists. I don't know if it will ever change, but it exists."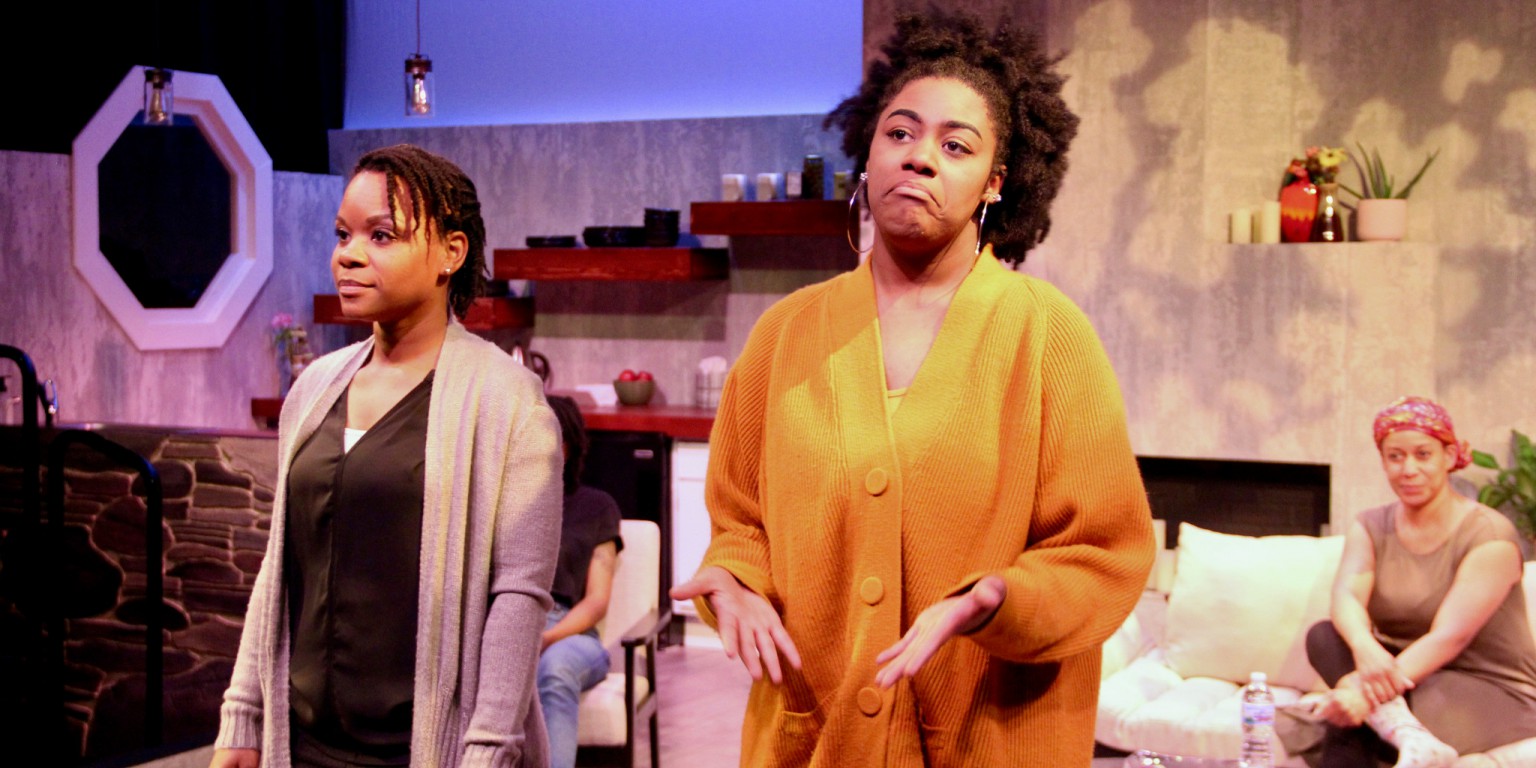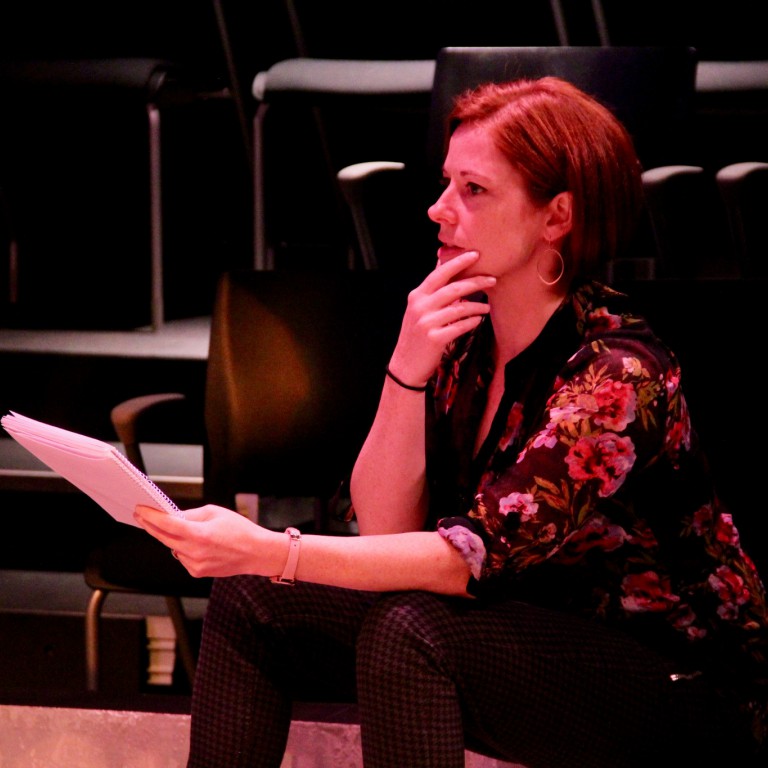 Photos by Tim Brouk, Indiana University
Wasmuth said that although she had planned to focus the interviews on health care inequity, discrimination was so prevalent in the lives of the women she talked to that her focus expanded to inequities found in multiple aspects of their lives, such as shopping at the grocery store, checking in at a doctor's office or attending classes at a university.
"I think it's important to highlight how vast the problem is," Wasmuth said. "The thing that I was struck by was how often and how constant and how pervasive experiences of discrimination were."
For some women, discrimination affected where they were looking to receive health care or from whom they were seeking health care services, she said. Other women actually worked in the health care system, so they were able to talk about experiences of discrimination not only as a patient, but also as a colleague.
Briggeman said she hopes hearing these women's stories as part of a theatrical performance will help community members connect with their struggles on a more personal level.
"I think theater is the greatest creator of empathy," Briggeman said. "What's exciting to me is the honesty of each individual's story, just being able to step back and hear that."
Wasmuth said a goal of the project is to spark community conversation and action that leads to improved health outcomes for African American women in Indiana.
"One of the best ways that we can start to reduce some of these problems in our society is by unveiling what's happening," Wasmuth said. "By coming to this play, people will really get firsthand perspectives about things happening in our community right now, in 2019."
This project was made possible by a nearly $25,000 Trailblazer Award from the Indiana Clinical and Translational Sciences Institute's Community Health Partnerships program. It is part of Wasmuth's ongoing research on population health and the use of arts-based initiatives to promote occupational justice.